The Spillover Continues: Israel Fires Into Syria From Golan Heights, Injuring Two Syrian Soldiers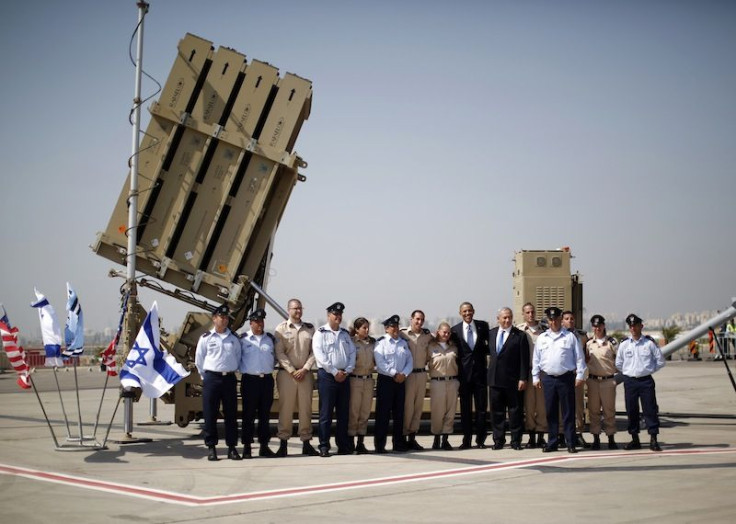 Israel Defense Force operatives fired two Tamuz rockets across Israel's northern border in the Golan Heights at a Syrian outpost early Sunday morning. An IDF spokesperson said the Israeli patrol vehicles had been fired on from the Syrian outpost in Tel Fares, although it is unknown whether the strikes were deliberately aimed at Israel. Israeli army officials said they believe it was Syrian government forces, not rebel forces, who shot at the Israeli soldiers.
"We deplore the shooting attack on IDF forces inside Israeli territory," Israel Defense Minister Moshe Ya'alon said in a statement. "In response, the IDF retaliated according to the policy instated by the government: Any breach of Israeli sovereignty from the Syrian side will immediately precipitate the suppression of the sources of fire."
Times of Israel reported that the Syrian outpost was completely destroyed.
"We were forced to act in a targeted way and to attack and destroy the post from which this [gunfire] took place," IDF Chief of General Staff Lt. Gen. Benny Gantz said in a statement. "We will continue to operate in the Golan Heights with reason and caution, but where determination and assertive and offensive action is needed, that will also take place."
Israel previously engaged in offensive tactics across its Northern Border in early February, when it bombed a small envoy of trucks that they believed were transferring chemical weapons across the Syrian border to Hezbollah in Lebanon.
© Copyright IBTimes 2023. All rights reserved.