'Squid Game' Smuggler Sentenced To Death By Firing Squad In North Korea
KEY POINTS
One student will receive a life sentence for buying a copy of the hit Netflix series
Several teachers and school staffers were banished to work in remote mines following the incident
North Koreans fear more people may be implicated for buying and selling memory storage devices
A North Korean who smuggled copies of the South Korean Netflix series "Squid Game" into the country has been sentenced to death by firing squad.
The man, whose identity was not revealed, allegedly smuggled copies of the show on USB drives from China into North Korea. Authorities discovered the act after they caught seven high school students watching the show, sources familiar with the matter told Radio Free Asia.
Besides giving the smuggler a death sentence, authorities also gave one student a life sentence for buying a USB drive. The other six students who were caught watching the Korean-language show have been sentenced to five years of hard labor.
The North Korean government also fired teachers and administrators at the school. Some teachers and staff members were banished to work in remote mines.
"It is certain that they will be sent to toil in coal mines or exiled to rural parts of the country, so other school teachers are all worrying that it could happen to them too if one of their students is also caught up in the investigation," one of the sources told the publication.
The RFA source also said there is widespread anxiety over the fate of the high school students. Many North Koreans also allegedly fear that more people could be implicated in the crime when authorities launch a probe.
"The residents are all trembling in fear because they will be mercilessly punished for buying or selling memory storage devices, no matter how small," a second source told RFA.
The death sentence comes after RFA last week reported that the hit Netflix series has been smuggled into the Democratic People's Republic of Korea (DPRK) where foreign media is banned under the "Elimination of Reactionary Thought and Culture" act passed in December 2020.
Under the law, DPRK residents are prohibited from distributing or consuming any cultural materials such as films, plays, music and books from outside North Korea. The law is part of the North Korean government's effort to crackdown on anti-socialist behavior. Anyone caught violating the law can face up to 15 years in prison. In some cases, those who distributed the materials may be sentenced to life in prison or death.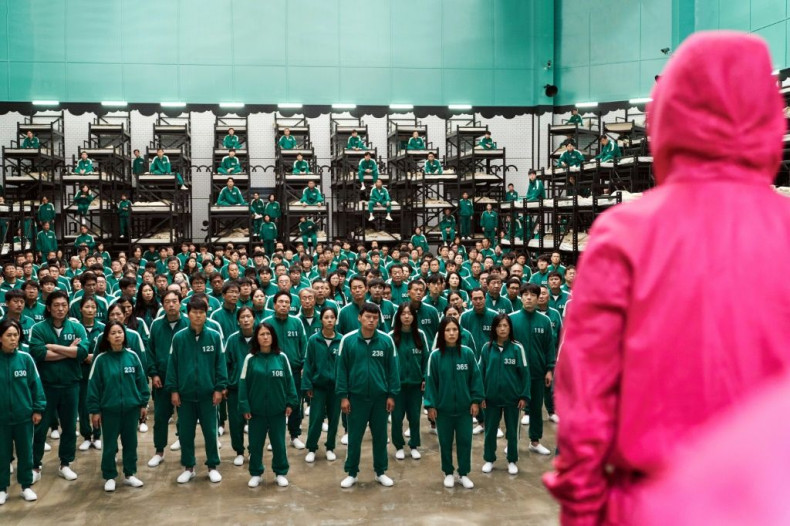 © Copyright IBTimes 2022. All rights reserved.