Stabbing Outside Beijing Mall Leaves Two Dead, One Of Victims Reported To Be A Foreigner
It seems that China's news cycle can't go very long without featuring cases of knife attacks that have become increasingly common around the country. In a grisly incident on Wednesday night, two people that happened to be outside a Beijing shopping mall were stabbed to death.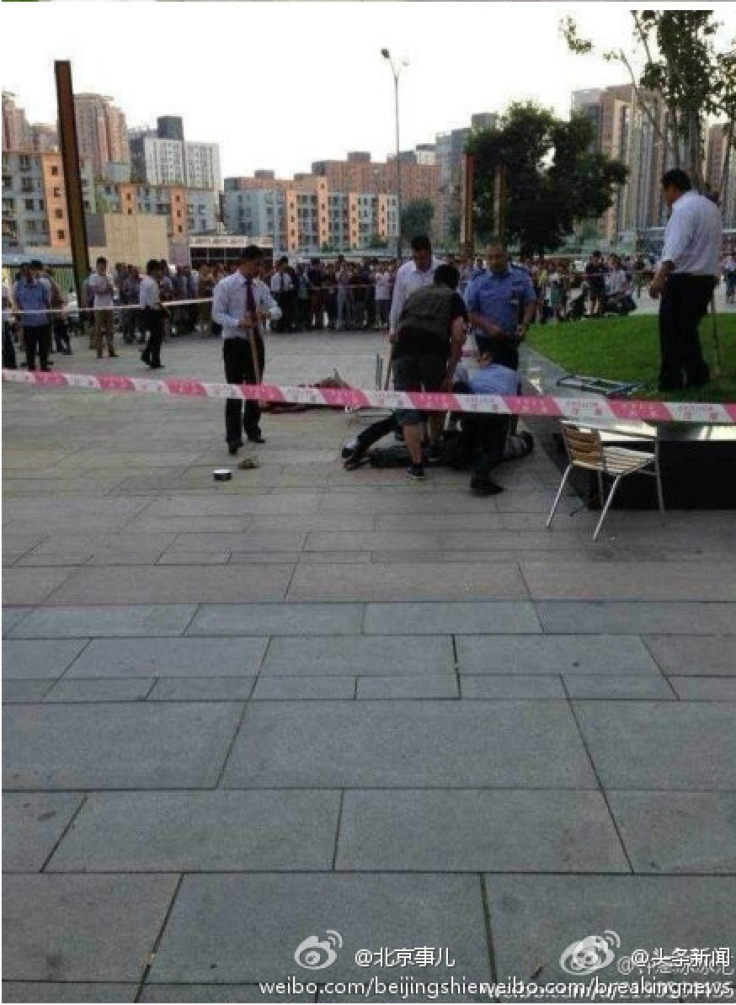 State media is confirming that the assailant was apprehended at the scene following the fatal attacks, which left the two dead at the scene, one of whom was reportedly a foreigner, and appears to have some kind of mental illness. Beijing's Public Security Bureau took to their social media accounts on Weibo, China's version of Twitter, to announce the few details known about the attack.
According to the officials, the victims, one male and one female, were stabbed and died at the scene. The suspect, identified only by his last name Xiao, is a 27-year-old from Yishui County, which is located in northern province Shandong, and he was detained on the scene. Xiao remains in police custody as investigations continue. Authorities are attempting to contact the families of the victims, who have not been identified.
Police personnel that initially arrived on the scene were able to subdue the assailant, despite being unarmed. A video taken from inside the mall documents a group of police officers taking down the attacker. Fast forward to the 2:00 mark to see the dramatic face off.
Many pictures taken from people at the scene showed the attacker covered in blood and with a bag over his head as he was escorted by police, as well as the lifeless bodies of the victims. The gruesome pictures from bystanders started appearing online, and have been compiled by the Beijing-based news blog Beijing Cream and can be viewed by clicking here. Warning, many of the photos are disturbing.
© Copyright IBTimes 2023. All rights reserved.