'Star Wars: The Force Awakens' Spoilers: Leaked Toy Photos Show Upgrades To TIE Fighter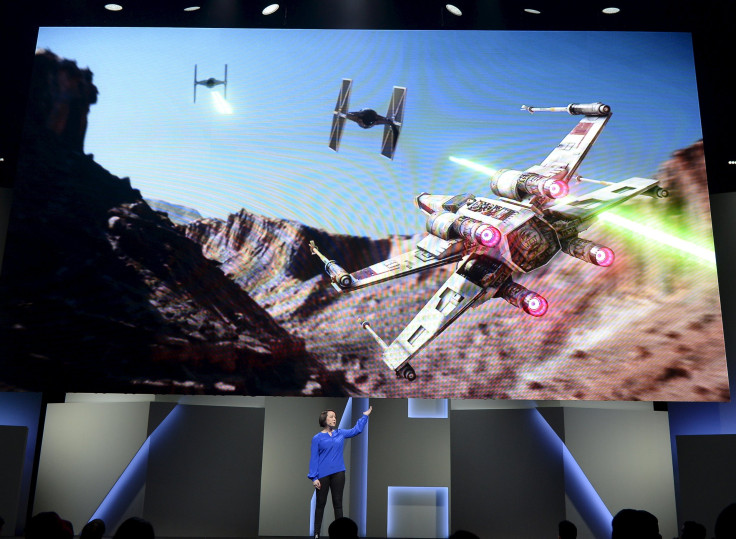 The TIE fighters in "Star Wars: The Force Awakens" will be getting some upgrades, according to the leaked photos of toys based on the movie. Another report confirms that a familiar planet from the original trilogy will be featured in the coming movie.
[Spoiler Alert!]
A set of leaked images of the TIE fighter toys of the movie posted on Imgur show some changes in the design of the ship. The Imperial fighter will have two back-to-back seats in the cockpit. The ship also appears to have been given a weapons upgrade, and the images show multiple gun turrets at the bottom.
The TIE fighter still opens with a hatch on the top, and there appears to be an additional gun on the top. None of the weapons seem to be aimed at the back. There is a small opening at the back of the ship that allows the pilot sitting at the rear to track enemy ships.
Details about more toys from the franchise have been posted on StarWars7News. According to the report, some of the toys from "Star Wars: The Force Awakens" include a 3.75-inch Vehicle Assortment for $19.99, six-inch action figures for $19.99, a 3.75-inch Millennium Falcon for $139.99 and a Star Destroyer play set. Another new toy from the franchise that is not from the coming movie and may not be from Hasbro is a Master Yoda toy for $179.99.
More details about the movie will be revealed in the next edition of Empire magazine. The front page of the magazine hints at a battle between Ewoks and Kylo Ren in the movie, suggesting that the planet Endor will be featured in the movie.
Endor is the planet on which a battle was fought by Ewoks against the Empire in the 1983 movie "The Return of the Jedi." The battle led to a major victory for the Rebels with the destruction of the second Death Star and the deaths of the Emperor and Darth Vader. The body of Vader was burned in Endor.
The mangled remains of Vader's helmet was seen in the second trailer of "Star Wars: The Force Awakens." The movie is slated to be released on Dec. 18, 2015, in the U.S.
Source: YouTube/Star Wars
© Copyright IBTimes 2022. All rights reserved.
FOLLOW MORE IBT NEWS ON THE BELOW CHANNELS