'Star Wars: The Force Awakens' Spoilers: New Report Explains Final Battle And Who Dies In The End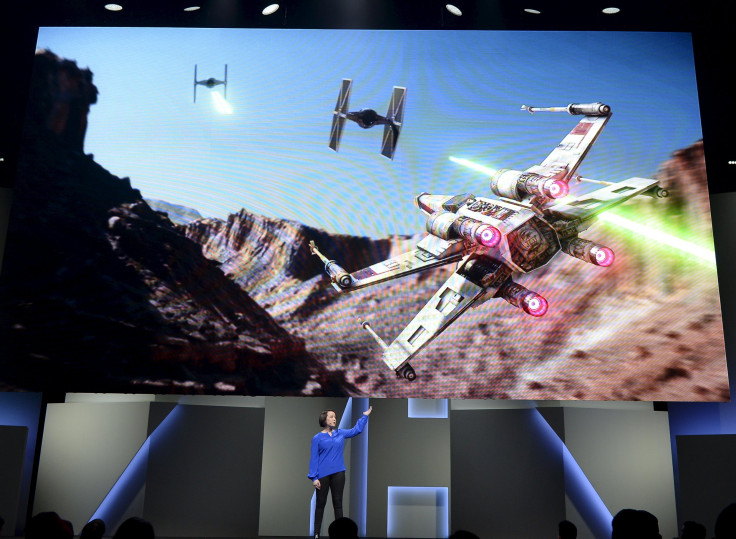 The scene description of the final battle in "Star Wars: The Force Awakens" has leaked online. The report confirms that a major character in the movie will die and explains how some of the characters react to the event.
[Spoiler alert]
According to a report by MakingStarWars, the final battle in the J.J. Abrams' movie will take place on a snow planet. Han Solo (Harrison Ford), Chewbacca (Peter Mayhew) and Finn (John Boyega) supposedly launch a surprise attack on the Imperial base on the planet, while Leia (Carrie Fisher) monitors the attack from a Resistance base.
The attack appears to be aimed at rescuing Rey (Daisy Ridley) from the Imperial base and at the same time neutralizing the First Order's new super weapon. The heroes at the base manage to disable the shield defense and the Resistance forces begin their attack.
The Resistance forces also apparently have their own secret weapon, called a "Sledgehammer." Leia will use the weapon to take down two Star Destroyers, but the weapon is ultimately destroyed in the battle. The Resistances forces nearly lose everything and the forces are ordered to retreat at one point, but Chewbacca manages to set off the explosives that they had placed in the base and the First Order's super weapon is destroyed.
The report states that Han Solo dies at the hands of Kylo Ren in "Star Wars: The Force Awakens." Leia feels the death of Han through the Force, according to the report, and the incident "has the wind knocked out of her."
The death of Han Solo in the movie has been reported by the same website before. The new report with details about the last battle was a response to a report by EpicStream that stated that either Chewbacca or Han would die in the movie.
According to the report, a support actor in "Star Wars: The Force Awakens" described a scene in the movie that shows Leia to be sad after a death in the movie. "I don't know how he will cope without him," Leia reportedly says in the scene. The movie is slated to be released on Dec. 18, 2015, in the U.S.
© Copyright IBTimes 2022. All rights reserved.
FOLLOW MORE IBT NEWS ON THE BELOW CHANNELS