'Stay In Shelters': 5 Dead As Russian Occupiers Shell Ukraine's Central Kharkiv, Casualties To Rise
KEY POINTS
Russian occupiers shelled Kharkiv on Tuesday
Shelling was reported near a residential area as well as a preschool
Regional governor Oleg Synegubov warned there could be more attacks
Five people were killed, and multiple injured Tuesday as Russian shelling hit central Kharkiv, confirmed the city's mayor Igor Terekhov and regional governor Oleg Synegubov.
Terekhov's Telegram account mentioned shelling in the central part of Ukraine's second largest city. One of his messages said a fire broke out in a place of recreation favored by Kharkiv residents.
Shelling was also reported near a residential area, resulting in broken windows in neighboring houses. A later update from the mayor mentioned shelling near a five-story residential building, as well as a preschool.
Another update confirmed the deaths of five people, and seven injured. Terekhov's final update came in at 3:58 am ET, which said a fire broke out in a residential building after a shelling. Rescuers mentioned there were victims, and the number of casualties is bound to rise.
"The Russian occupiers shelled the central districts of Kharkiv...Stay in shelters," Synegubov wrote, saying new attacks were possible. He further added all emergency services were aligned to assist the victims.
Intense shooting was also reported Tuesday in southern Ukraine's Russian-occupied Kherson city amid the capital's counteroffensive to reclaim the surrounding regions.
Ukrainian publication Most reported street fights broke out in the North and Tavriysky districts of Kherson. Residents reported hearing pistol shots and explosions from grenade launchers. Intense shooting was reported on Koltsova Street.
News agency UNIAN reported shots were heard outside a prison colony in southern Kherson. Reports couldn't immediately confirm who was involved in the shooting, and whether Ukrainian troops were present in the city, according to Moscow Times.
Members of a Ukrainian intelligence group were killed Tuesday morning in the area of Tavricheskoy, according to Kirill Stremousov, deputy head of the military-civil administration of the region.
"Everything is under control. They were all killed," he said, according to news agency TASS.
Ukrainian President Volodymyr Zelensky's office reported tense situations in "almost the entire territory" of the Kherson region Tuesday, saying the much-awaited counteroffensive marked "the beginning of the de-occupation of Kherson region," reported France 24, citing AFP.
"You won't hear the specifics from any person in charge because this is war, and that's how this works. But the occupiers should know that we will push them to our borderline. If they want to survive, it is time for the Russian military to flee. Go home," Zelensky had warned in his nightly address Monday.
International Business Times could not independently verify any of the claims.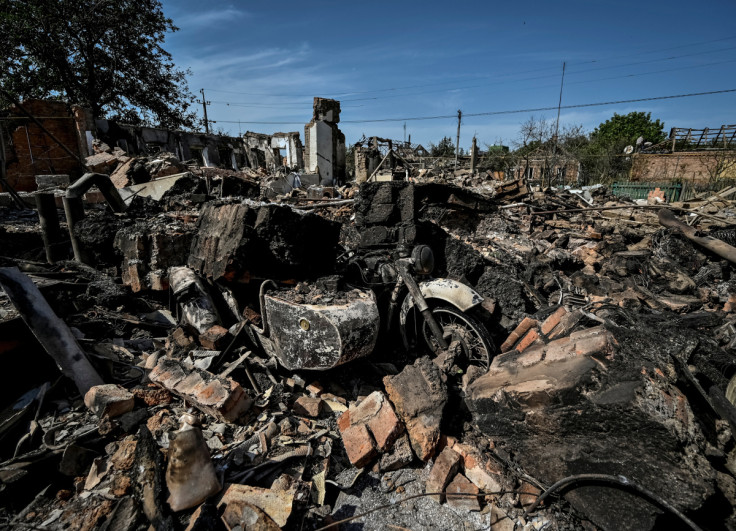 © Copyright IBTimes 2023. All rights reserved.