Steelers Playoff Chances 2022: Scenario For Pittsburgh To Get Wild-Card Before Roethlisberger Retires
The Pittsburgh Steelers kept their playoff chances alive in what was likely Ben Roethlisberger's final home game. Following Pittsburgh's 26-14 win over the Cleveland Browns on Monday night, a scenario exists for the Steelers to sneak into the 2022 NFL playoffs.
As the AFC's No. 9 seed in Week 18, Pittsburgh needs some help to make the final playoff picture. If everything goes their way, the Steelers can move up to the No. 7 seed and earn the conference's final wild-card berth.
Pittsburgh has to win in Week 18 in order to make the playoffs. The Steelers visit the Baltimore Ravens Sunday afternoon. If Pittsburgh loses, it is eliminated from contention.
At the same time that the Steelers are playing the Ravens, the Indianapolis Colts will be playing on the road against the Jacksonville Jaguars. Pittsburgh needs Indianapolis to lose to keep its postseason hopes alive.
This is where the Steelers' playoff chances take a major hit. The Colts are enormous favorites against the Jaguars, who have an AFC-worst 2-14 record. Jacksonville was somewhat competitive in a 23-17 loss in Indianapolis in Week 10.
If the Steelers win and the Colts lose, Pittsburgh needs one more result to go its way. As long as the Sunday night matchup between the Las Vegas Raiders and Los Angeles Chargers doesn't end in a tie, the Steelers will be on their way to the postseason.
The chances of Pittsburgh and Jacksonville both winning are considered a long shot. The Steelers have +155 odds to beat the Ravens, while the Jaguars are +650 underdogs to upset the Colts, according to DraftKings Sportsbook. A bet for both underdogs to win has +1812 odds.
The Steelers beat the Ravens 20-19 in Week 13. Pittsburgh has alternated wins and losses since that game.
Entering the season finale with an 8-7-1 record, Pittsburgh is guaranteed to not have a losing record for the 17th straight season. The streak began when Roethlisberger was drafted by the Steelers in 2004 and the quarterback posted a perfect 13-0 record as a starter in his rookie year.
Because Pittsburgh can only get the final wild-card spot, it would have to play on the road for the entirety of the playoffs. Roethlisberger led the Steelers to three straight road wins en route to a Super Bowl championship in the 2005 season.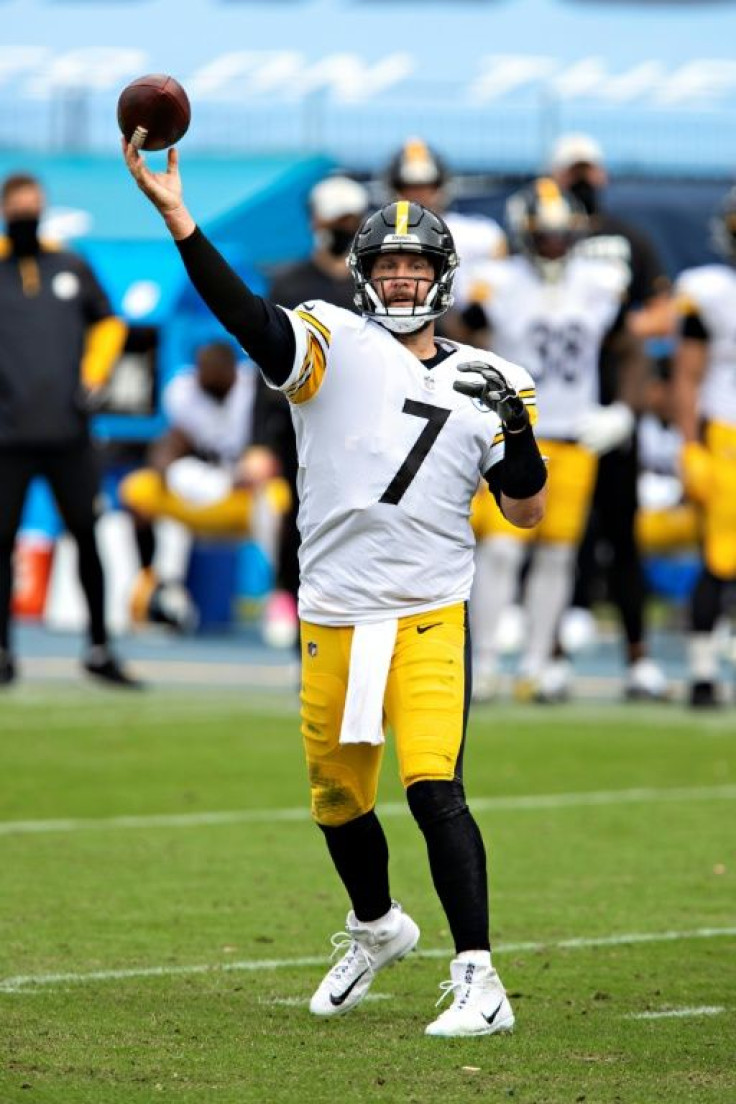 © Copyright IBTimes 2023. All rights reserved.