Steroid Treatment Proves Successful In Treating Critically Ill COVID-19 Patients, Says World Health Organization
Following a series of published studies, the World Health Organization said it now supports the use of steroids for the treatment of severe and critical COVID-19 patents.
"We recommend systemic corticosteroids for the treatment of patients with severe and critical COVID-19. We suggest not to use corticosteroids in the treatment of patients with non-severe COVID-19 as the treatment brought no benefits, and could even prove harmful. Treatment should be under supervision of a clinician," the WHO said in a statement.
Steroids are now listed on the WHO's list of essential medicines, which came with a list of recommended guidelines. The benefits of using steroids to treat COVID-19 patients is their global availability and low cost.
The WHO said it encourages countries to maintain a "sufficient stock" of steroids to treat the virus as well as other diseases for which they are effective in treating.
The steroid support from the WHO comes after the Magic Evidence Ecosystem Foundation provided evidence through a clinical trial that began on June 22. WHO also partnered up with seven other trials to provide rapid evidence to build data for the use of steroids.
An analysis from the seven trials was published Wednesday in the Journal of the American Medical Association, which found the use of steroids can reduce death in the first month of care by about one-third compared to placebo treatments.
Of the 1,703 participants involved in the trials, 647 people died, but mortality was lower among patients who received steroids compared to those that received a placebo. Steroid treatment allows for a reduction of inflammation, which occurs in the immune system as a response to fighting the virus, the study said.
"This result opens up more choices" of steroids," Dr. Martin Landray of the University of Oxford, who led one of the trials, told the Chicago Tribune. "The more options there are in terms of availability, the better."
The U.S has reported over 6 million positive coronavirus cases and over 184,000 deaths, according to data from Johns Hopkins University.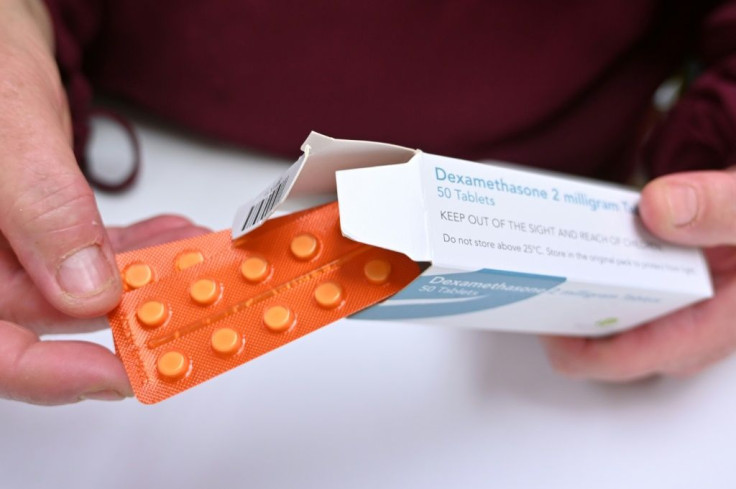 © Copyright IBTimes 2023. All rights reserved.