Steve Jobs Retires As Apple CEO: Tim Cook Has Been Heir-Apparent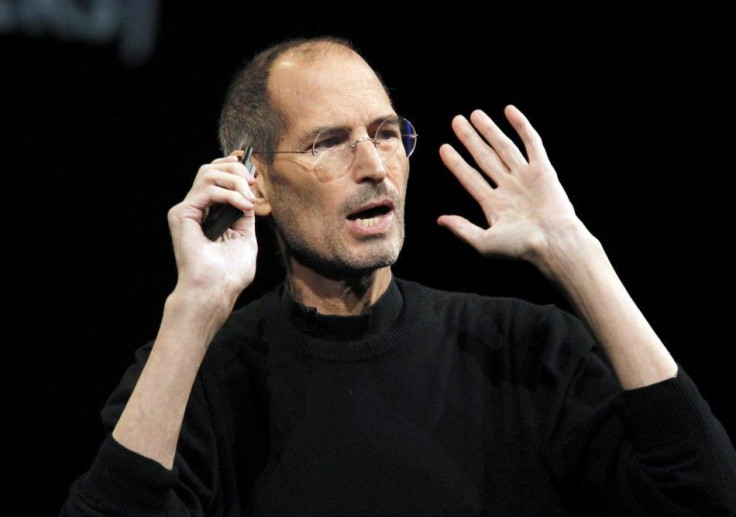 Steve Jobs, resigned as CEO of Apple Inc. (Nasdaq: AAPL) on Wednesday and will replaced by Tim Cook, the former chief operating officer. Jobs will be kicked upstairs to the position of chairman.
Last month, the IBTimes spoke with a number of experts on the subject of Apple's succession plans and the name of Tim Cook arose as Jobs' likely successor. At that time, the Wall Street Journal reported that Apple was searching out other tech companies to find a potential successor to Jobs – which the latter denied as hogwash.
William Power is senior research analyst for wireless communications at Robert W. Baird & Co. in Milwaukee, Wisc.
Michael Shinnick is the portfolio manager of the Wasatch Long/Short Fund and owns Apple shares.
Dr. Anna N. Danielova is assistant professor of finance at the DeGroote School of Business in Hamilton, Ontario.
IBTIMES: Is Apple concerned that given Jobs' history of health issues, they are worried about finding the right man or woman?
SHINNICK: It makes sense for the Apple board to be actively considering a successor for Jobs. His difficult health situation is well known. The type of health problems he is battling are likely to mean that will be not be able to be a full time CEO for as long as most everyone would like. And given how skilled and valuable Jobs has been for the company, of course they are focused on finding the right replacement.
DANIELOVA: It is only logical, so yes, it is believable that Apple's board would seek new CEO candidates. Curiously, despite being a founder of the company, Jobs own less than 1 percent of the firm (about 0.6 percent) -- he owned 0.63 percent in 2007. So this might be a reason the board is reportedly starting to looking for a new chief.
Apple has to be concerned about succession. Apple became the type of the firm that critically depends on one key person, in this case Steve Jobs -- much like Martha Stewart, Oprah Winfrey and Wolfgang Puck.
IBTIMES: Is Jobs given too much credit for Apple's huge success?
POWER: Jobs is clearly a key part of Apple's success. We don't think Jobs has been given too much credit - he is the grand maestro, though obviously have a number of talented people around him.
SHINNICK: No, Jobs is not given too much credit for Apple's success. He is the co-founder; clearly a visionary and leader for two long stretches of the company's history. We all know how [poorly] the company performed without him after he was pushed out during the terms of CEOs John Sculley and Gil Amelio.
The IT industry is fiercely competitive and we can see how well Apple has done since his return. Let's also not forget how well Jobs did with Pixar and subsequently with Walt Disney as a board member. This man is clearly immensely talented and impactful.
DANIELOVA: Probably not. He is the man behind the idea/ideas in this case. And it was primarily him who brought Apple back from obscurity.
IBTIMES: Why doesn't Apple already have a succession plan in place already?
SHINNICK: Apple likely does have a succession plan. And someone inside could/would take over immediately in the event that Jobs is not able to return to work after an event. My judgment on the story is that the company may be looking to consider inside vs. outside candidates and announce a CEO hand-off while Jobs is still involved to oversee or participate in the transition. My best sense is that his health is not great, likely deteriorating and the company is working proactively on the situation. Obviously, we all wish Jobs the best for his health, the company is just dealing with various possible scenarios -- as opposed to announcing something after he is no longer able to work.
IBTIMES: Is Apple chief operating officer Tim Cook not the automatic heir apparent?
POWER: We still view Tim Cook as the logical heir apparent, but it could make sense from due diligence perspective for the board to explore all options.
SHINNICK: Indeed, Tim Cook is the likely heir apparent. He has done an admirable job running the company. both while Jobs has been very active as well as when he has been away for medical treatments and recovery.
The real question is around creative vision and design. Jobs is uniquely talented and it is likely that there will need to be multiple people to replace all that he does for Apple.
There is not likely someone out there who can do everything that he does for the company. That said, there will still be one CEO, they just may not be a visionary like Jobs.
IBTIMES: Since Apple has its own unique culture, would they be foolish to find a new CEO from outside the company?
POWER: Given the importance of [the corporate] culture, Cook is likely the front-runner, and likely heir apparent. [at Apple] Just to be clear, we have no confirmation of any board actions.
SHINNICK: The Apple culture and the negative historical experience with an outsider like Sculley would strongly suggest that Apple will go with an insider. The board has to consider a range of options before making a definitive decision. Inverting your statement, the board would be wise to consider candidates from an outside company 9 -- both at Apple as well as at other companies.
© Copyright IBTimes 2023. All rights reserved.