Still No Coronavirus Cases In North Korea, Russian Ambassador Says There's No Reason To Doubt
KEY POINTS
North Korea has always claimed to be totally immune from COVID-19, insisting it has not a single confirmed case of the disease
It shares a 1,500 km-long border with China
Russia's ambassador to North Korea recenlty said there was no reason to doubt the country's claim
Despite numerous reports of a rising death and infection count from COVID-19 in North Korea, Russia's ambassador to the country, Alexander Matsegora, recently told Russian state-controlled media there is no reason to doubt North Korea's claim it has no coronavirus cases.
North Korea was among the first countries to seal its border with China after COVID-19 first emerged, said Matsegora to Interfax. Matsegora said he believes North Korean authorities when they claim the country has not recorded a single case of COVID-19.
"How realistic, in our estimation, are such statements and how true are such statements?" said Matsegora. "Does Pyongyang inform us about the pandemic? I must say that the DPRK leadership took the most decisive and tough measures to prevent this infection from entering the country. And it did it before anyone else."
Matsegora also rightly pointed out North Korea introduced entry and exit restrictions at the end of January and closed its borders in February.
"From that moment on, it was absolutely impossible to come here even for DPRK citizens abroad," said Matsegora. "All of them still cannot get home."
Matsegora added people who entered North Korea after the outbreak of the pandemic in China were placed in unconditional 30-day quarantine, followed by daily checks by visiting teams of doctors for another month.
However, according to sources cited by western media, North Korea was one of the first foreign countries to have COVID-19 infections, with four deaths reported as early as late January. The first COVID-19 cases were confirmed in Wuhan, China, Dec. 31, 2019 and the first death Jan. 11.
Daily NK, an online newspaper with sources in North Korea but published in South Korea, reported a woman in Pyongyang died from COVID-19 on Jan. 27. The woman was quarantined because North Korean health authorities believed she might have had COVID-19. Her body was cremated.
"If she had died from regular pneumonia, her family would have taken care of the cremation. Her family thinks that she was cremated by the authorities because of a coronavirus infection," the source told Daily NK.
Another source said three people died from COVID-19 in Pyongyang, including a man in his mid-40s and a student in his 20s who studied in China. Western health experts said infections could be going undetected in the country with a population of 25 million. But the country's state-controlled Rodong Sinmun newspaper, citing the government, keeps insisting there are no confirmed COVID-19 cases.
In January, the International Federation of the Red Cross sent 500 volunteers to the border area between North Korea and China to help screen for COVID-19 infection. This was one of the few instances of North Korea allowing outside medical aid.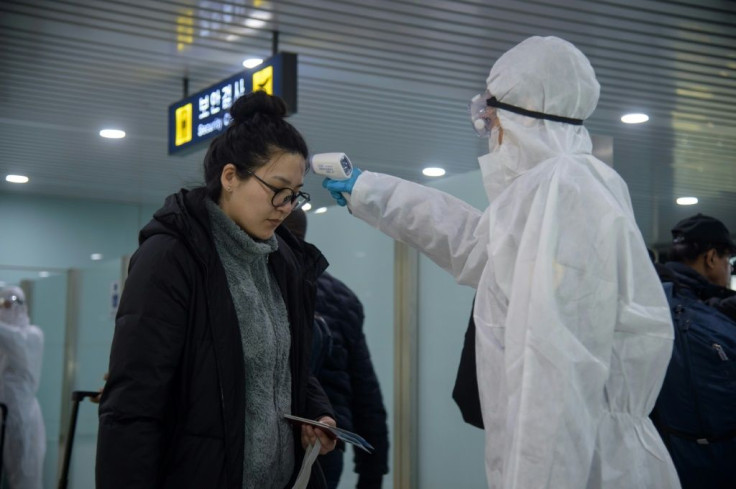 © Copyright IBTimes 2023. All rights reserved.