Stock Jump Fades in U.S. as Eurozone Concerns Rise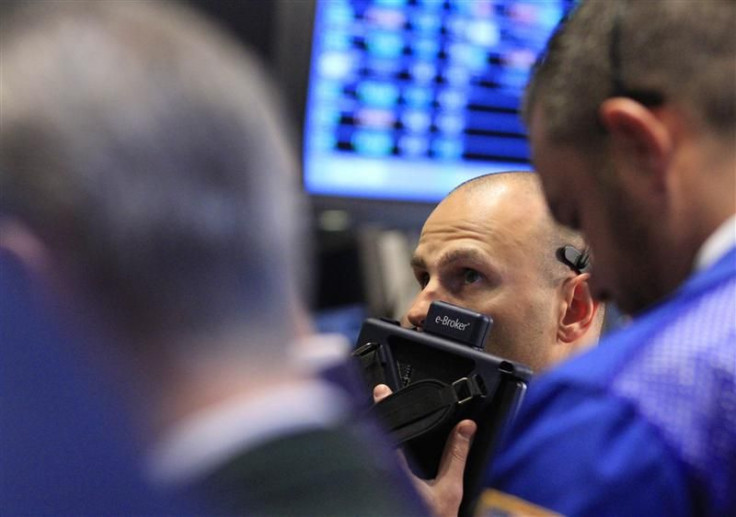 The stock jump from Tuesday in U.S. markets has given way on Wednesday, as hopes faded that banks will use the European Central Bank's big funding operation to buy regional sovereign debt and fix the financial crisis.
After its best trading day in a month on Tuesday all three major indexes were down on Wednesday. By mid-day the Dow Jones Industrial Average (DJIA) was down 80 points, to 12,023.28, while the NASDAQ was down 2 percent, to 2,550, and the S&P 500 was off three-quarters of a percent fo 1,232. The DJIA had recovered a bit by the end of the day, up 0.03 percent, of four points, to 12,107.
The NASDAQ was off 25.76 points, or 0.99 percent, to 2,577.97, while the S&P closed up 2.42 points at 1,243.72.
Among active stocks, Bank of America rallied late in the day, moving from $5.15 to $5.24, or up roughly 2 percent, after Bank of America Corp.'s Countrywide Financial unit will pay a record $335 million fine to settle civil charges that it discriminated against minority homebuyers. It is the largest residential fair-lending settlement in U.S. history.
Genrally, however, the markets were flat on Eurozone concerns. Reuters reported that an Italian banking group said banks wouldn't increase their exposure to sovereign debt despite the ECB offering since European Bank Authority rules discourage such a practice.
People aren't very sure where (the money) is going to be. The ECB's hope is that the banks will turn around and use that for government debt, said Peter Jankovskis, co-chief investment officer at OakBrook Investments LLC in Lisle, Illinois, in a Reuters interview.
One bright stock in the market is Research in Motion (NASDAQ: RIMM) which has jumped 10 percent in trading on Wednesday, or $1.28 per share, to $13.80, on buyout speculation.
After hitting a 52-week low on slumping sales, shares of Research in Motion Ltd. are on the rise, poised to advance on the NASDAQ Wednesday after surging in German trading on a report that Microsoft Corp. and Nokia Oyj are considering a joint bid for the struggling company.
The broader market trend Wednesday is a reversal from Tuesday, when U.S. stocks soared. The Dow Jones Industrial Average (DJIA) ended up 337 points, or 2.9 percent, to close at 12,103. The S&P 500 Index rose 36 points, or 3 percent, to 1,241, while the NASDAQ rose 80 points, or 3.2 percent, to 2,604.
The U.S. markets were up as concerns over the European debt crisis subsided amid a report that the American housing market was strengthening a bit.
© Copyright IBTimes 2023. All rights reserved.