Stone Cold Steve Austin Offered 'Enormous' Money For Roman Reigns WrestleMania Match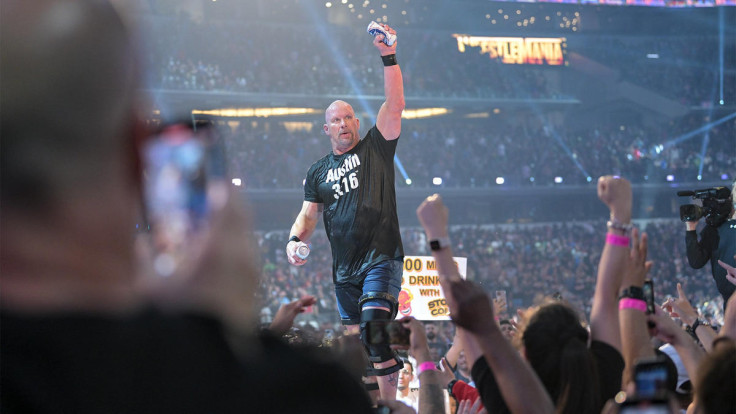 KEY POINTS
Stone Cold Steve Austin was offered big money to face Roman Reigns at WrestleMania
An Austin versus Reigns match will need to be under special rules to present an even challenge
The uncertainty surrounding Reigns' WrestleMania 39 opponent
The main event of WrestleMania 39 is still going to see Roman Reigns put his titles on the line and while no one knows who he will share the ring with then, Stone Cold Steve Austin was reportedly pitched as a possible opponent.
Sean Ross Sapp of Fightful Select reported behind their paywall that WWE had offered Austin a WrestleMania match against Reigns for "enormous" amounts of money.
"Fightful Select has learned that a pitch was made internally for a 'huge opponent' for Stone Cold Steve Austin, which Fightful Select was told was Roman Reigns. We're told at the very least, Austin's camp was approached with the possibility of it happening, which was said to have been for 'enormous' money," the report read.
A match between Reigns and Austin would have been an interesting pitch to pro wrestling fans in general since WWE will need to get creative in presenting Austin as a viable threat to Reigns' status as Undisputed WWE Universal Champion.
Austin made his grand return to the squared circle in stunning fashion at WrestleMania 38 as he faced Kevin Owens in a no holds barred match, allowing him to stay in step with Owens, who is 20 years younger than him.
Uncertainty is the name of the game in an ever-changing pro wrestling industry and a Reigns versus Austin match will require fans to suspend their disbelief in a major way – unless the company opts to have another stipulation that will let Austin stay in-step with Reigns.
Whether it is another no holds barred match, a street fight or even a steel cage, the creative team will need to work overtime to present Austin as someone who can feasibly topple Reigns.
Sapp provided more insight into the potential one-on-one confrontation.
"Those that we spoke to in WWE claimed they hadn't heard back on whether the more recent offer was accepted or not, and another source indicated that another 'big name' was offered to Austin in the months prior," he later wrote.
Who Reigns will face at the "Showcase of the Immortals" has been the biggest topic of discussion among WWE fans leading up to this Saturday's Royal Rumble event.
Many are of the opinion that Cody Rhodes is on the express lane towards a title shot for one or two, or even both, of Reigns' belts at WrestleMania.
Because of the rumors coming out, it appears that the plans involving Reigns at the big event still remains up for debate.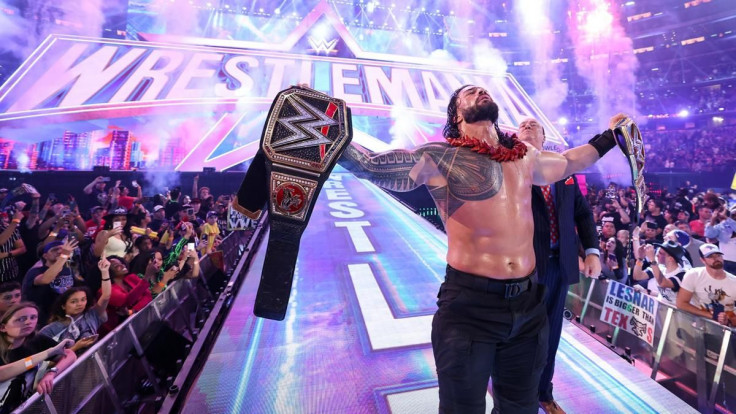 © Copyright IBTimes 2023. All rights reserved.