'Stop And Frisk': Ray Kelly, New York City Police Commissioner, Questions The Consequences Of Ruling [VIDEO]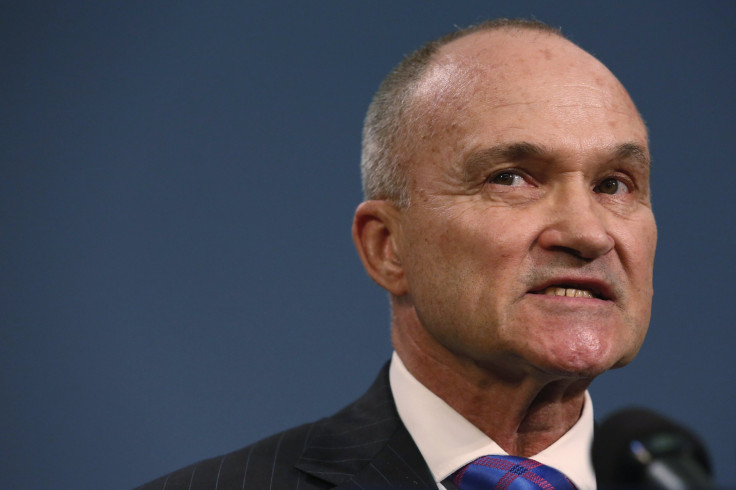 New York Police Commissioner Raymond W. Kelly appeared on CBS News' "Face the Nation," NBC News' "Meet the Press" and ABC News' "This Week" Sunday to discuss the recent court decision against the New York Police Department's controversial stop-and-frisk policy.
On Aug. 12, a federal judge ruled that the NYPD's stop-and-frisk practices were unconstitutional. Although U.S. District Judge Shira A. Scheindlin did not completely shut down the program, she appointed a former city corporation counsel, Peter L. Zimroth, to monitor it and suggested additional measures to ensure that the policy fell within constitutional guidelines in the future. Scheindlin apparently felt the oversight is required because she wrote in her opinion and order, "I ... conclude that the city's highest officials have turned a blind eye to the evidence that officers are conducting stops in a racially discriminatory manner."
New York Mayor Michael R. Bloomberg came out strongly against the ruling, accusing the judge of denying the city "a fair trial." And the city's police commissioner appeared on the television talk shows this weekend to defend his department's stop-and-frisk policy.
Kelly rejected the judge's decision, which also calls for a trial program requiring police officers to don wearable cameras to monitor their stops. "When do you turn the camera on? When do you turn it off," Kelly asked on "Face The Nation." He continued: "Do you have it on during a domestic dispute? Do you have it on when someone gives you confidential information?"
As for the accusations of racial profiling associated with the program, Kelly said on "Meet the Press": "The stark reality is violence is happening disproportionately in minority communities, and unfortunately in big cities throughout America. We have record-low numbers of murders in New York City and record-low numbers of shootings. We're doing something right to save lives."
While the NYPD program has drawn a slew of criticism, Kelly cited a sharp drop in murders, which he described as being down by 50 percent. "Shootings are down to a record low," the police commissioner said on "This Week."
New York is expected to appeal Scheindlin's ruling.
Watch a clip of Kelly's interview on "Meet the Press" and his full interview on "Face the Nation" above.
© Copyright IBTimes 2023. All rights reserved.