Student Aid Bill Of Rights To Debut: Obama Aims To Make College Debt Payments, Complaints Easier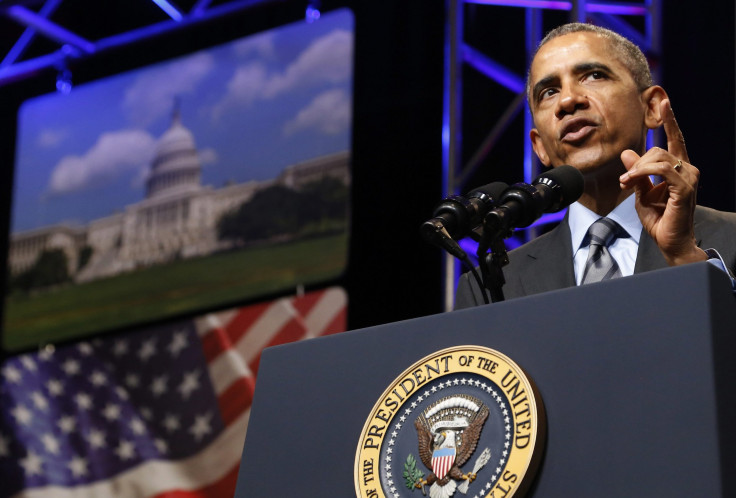 U.S. President Barack Obama is expected Tuesday to debut his Student Aid Bill of Rights, aimed at helping college graduates pay off debt accrued from attending institutions of higher learning. His memorandum will recommend that the Department of Education and other agencies "do more to help borrowers afford their monthly loan payments," according to a White House news release. It'll establish a new complaint system, create new rules for lenders and launch a central loan information site for students.
"We have a world-class higher education system that is the envy of the world, but to maintain it we have to ensure that this system is accessible to all students and matched with a world-class student lending system," Deputy Treasury Secretary Sarah Bloom Raskin told the Atlanta Journal-Constitution.
Student loan debt recently hit an all-time high, at $1.1 trillion. The average college senior last year graduated with about $28,400 in loans, up 2 percent from 2012, according U.S. News and World Report. Obama is due to address that Tuesday in his 1:30 p.m. speech at the Georgia Institute of Technology.
Among his recommendations is a responsive student feedback website, to be created by July 1 of next year. The website would help borrowers file complaints and submit comments about lenders and collection agencies to make sure students get fair treatment, according to the news release. The announcement came about a week after the education department decided to wind down its contracts with five debt collection agencies that gave students inaccurate information.
Obama is also directing the education department to require greater transparency and institute better consumer protection policies when students fall behind or start to change their repayment plans but forget to finish. "Every borrower has the right to an affordable repayment plan," the bill of rights reads. "And every borrower has the right to quality customer service, reliable information and fair treatment, even if they struggle to repay their loans."
The Chronicle reported that Obama's announcement could be a response to issues recently raised by some senators and students. In December, a group of lawmakers, including Sen. Elizabeth Warren, D-Mass., urged the education department to forgive loans taken out by some students who attended for-profit schools in the Corinthian Colleges Inc. network. Just last month, a group of people nicknamed the "Corinthian 15" announced a debt strike calling for the same thing.
The Student Aid Bill of Rights is Obama's latest effort to give more middle-class students a chance to get higher education. In January, the president proposed a free community college plan that would give all Americans two tuition-free years at a local school. His administration is developing a national college ratings system and has campaigned to increase the maximum amount for federal Pell grants.
© Copyright IBTimes 2023. All rights reserved.
FOLLOW MORE IBT NEWS ON THE BELOW CHANNELS