Student Loans: Obama Urges Congress To Avert Doubling Of Interest Rates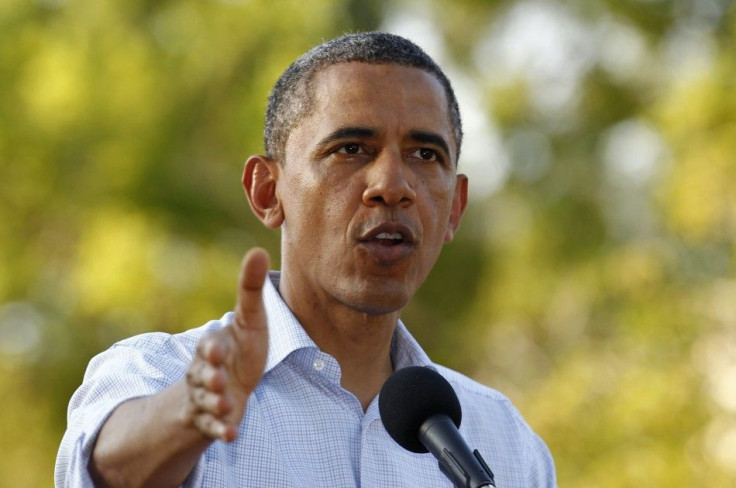 President Obama is urging Congress to prevent a planned interest rate increase on federal student loans, emphasizing one aspect among many in the looming budget showdown between Democrats and Republicans.
Under current law, the interest rate on federal student loans will automatically double on July 1 to 6.8 percent. Obama is embarking on a three-state tour to visit universities in Iowa, Colorado and North Carolina -- all swing states he won in 2008 -- to make the case for averting a rate increase.
The total student debt held by Americans has ballooned to more than $1 trillion, surpassing the country's aggregate credit card debt. Obama's advocacy on student debt acknowledges how the issue resonates with young people struggling to pay off their loans at the current rate.
At a time when Americans owe more on student loans than credit cards, President Obama believes we must reward hard work and responsibility by keeping interest rates on student loans low so more Americans get a fair shot at an affordable college education, the skills they need to find a good job, and a clear path to middle class, a White House press release said.
But the attempt to hold the interest rate down is likely to run into opposition from deficit-focused Republicans who say the government cannot afford to lose the billions of dollars in extra revenue a rate increase would bring. Rep. John Kline of Minnesota, who heads the House Committee on Education and the Workforce, told the New York Times that Obama was putting the country in an untenable position.
We must now choose between allowing interest rates to rise or piling billions of dollars on the backs of taxpayers, Kline told the New York Times. I have serious concerns about any proposal that simply kicks the can down the road and creates more uncertainty in the long run -- which is what put us in this situation in the first place.
Obama has taken steps to make college more affordable and reduce the financial strain of paying it off, including increasing the maximum possible value of Pell Grants for low income students and issuing an executive order allowing more people to reduce their monthly loan payments while en route to having their remaining debt forgiven.
Student loans have also emerged as a campaign issue. Obama has denounced the budget blueprint by Wisconsin Republican Paul Ryan, charging that Ryan's vision would restrict access to Pell Grants while allowing the interest rate on federally subsidized loans to increase. While Ryan's plan does not specify any cuts, the Obama administration's analysis assumes some reductions would fall on education.
If the cuts [Republicans] are proposing are spread out evenly across the the budget, then 10 million college students -- including some of you -- would see your financial aid cut by an average of more than $1,000 each, Obama told students at Florida Atlantic University in a speech last week.
© Copyright IBTimes 2023. All rights reserved.
FOLLOW MORE IBT NEWS ON THE BELOW CHANNELS