Study: Koreans Drink More Coffee Than They Eat Kimchi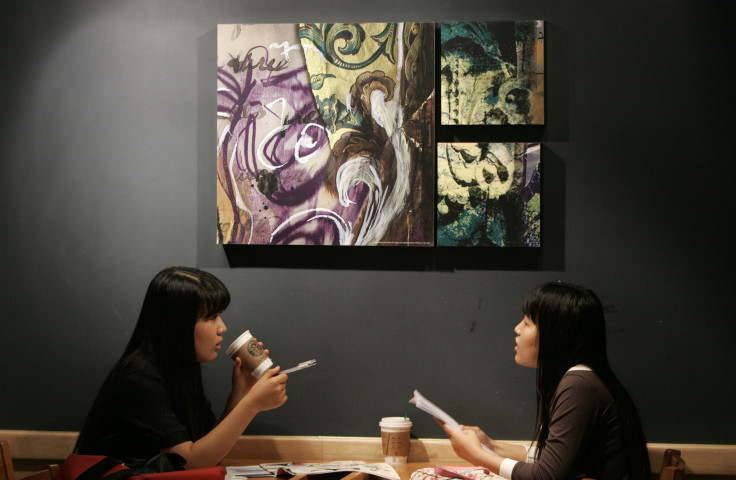 Kimchi has traditionally been the most frequently consumed food item in Korea, but now it seems that coffee has taken the top spot, according to a recent study released on Friday. The study gave data for consumption trends in 2013, the latest available data for the country, and showed that the number of coffees brewed in the country more than doubled in the past decade, with Seoul leading the coffee craze.
People in Korea drank coffee 12.2 times per week on average in 2013, while eating kimchi, Korea's national dish, 11.9 times and Korean white rice 6.9 times a week, revealed the joint study by the Ministry of Agriculture, Food and Rural Affairs and the state-run Korea Agro-Fisheries Trade Corporation. This translates to drinking a cup of coffee twice a day, but eating rice only about once a day, according to the Korea Herald. The study also showed that Koreans increasingly preferred multigrain rice over traditional white rice, consuming it 9.7 times a week, at the same frequency as sugar.
The country produced about 657,000 tons of coffee in 2013, a sharp increase from 255,000 in 2003, according to data from the study. Instant coffee accounted for 39.2 percent of all coffee produced in the country, with 257,000 tons produced that year, a slight drop from last year's 273,000 tons, but still a big jump from 82,600 tons in 2003. Vietnam, Brazil and Colombia accounted for 64.7 percent of total bean imports.
Seoul, the nation's capital city, is leading the way for coffee's popularity in the country, with many buildings having coffee shops on the first floor. Coffee culture exploded in Korea after Starbucks entered the market in 1999, according to Korea Times. Other multinational brands such as California's The Coffee Bean & Tea Leaf and Italy's Pascucci followed Starbuck's lead, expanding their operations throughout the country starting in Seoul, as did local coffee brands such as the Lotte Group.
Young Korean girls who have been known to scrimp on food just to afford a cup of Starbucks coffee, which are relatively expensive in the country, have been called "doenjang girls," or bean paste girls. That phenomenon was highlighted in Korean artist PSY's viral song "Gangnam Style." Starbucks had the sixth-most expensive cup of coffee in the country, with the top spots going to Paul Bassett, The Coffee Bean & Tea Leaf and Angel-in-us.
South Korea was rated to have the sixth-most expensive Starbucks among 20 OECD countries, according to Korean news site Dong-a Ilbo, where a "tall-sized" Americano drink costs 4,100 Korean won ($3.80) in Korea, but only $2.25 in the United States. "Starbucks coffee prices are set based on customer value or market conditions of each country to be competitive," Starbucks told Dong-a Ilbo. "It is not appropriate to compare prices by country because countries have different operation costs."
© Copyright IBTimes 2023. All rights reserved.