Subaru Lawsuit: Class-Action Lawsuit Filed Against The Automaker Claiming Its Windshields 'Spontaneously' Break
Subaru (FUJHY) has found itself embroiled in another lawsuit for faulty windshields in a number of its vehicle models. This is the third lawsuit filed against the automaker that makes claims about alleged defects in its windshields.
The class-action lawsuit, which was filed in California on behalf of Subaru owners and leasers, claims that the Subaru's 2017 to 2019 Forester, 2017 to 2019 Outback, and 2017 to 2019 Legacy models have windshields that spontaneously crack, chip, and break whether tiny objects strike it or not, according to Torque News.
The lawsuit also reportedly claims that Subaru dealers refused to replace the windshields even when the vehicles were under warranty, leaving the expense to the vehicle owner. The plaintiffs in the case said in their suit that Subaru dealers, "routinely tell owners that rocks or other objects struck the windshields even when there is no evidence," causing Subaru to "skip out" on paying for the windshield replacement or repairs, according to the news outlet.
Another lawsuit filed against Subaru, claiming similar windshield issues, includes a 2018 complaint that contends that Subaru's 2015 and 2016 Outback and Legacy models had windshields that would spontaneously break. Another such lawsuit was filed in October, which also claims that Subaru's 2017 to 2019 Forester, Outback, and Crosstrek models have defective windshields.
Class action members in the California case are being represented by the law firm of Capstone Law and Berget Montague in San Diego.
Shares of Subaru stock were down 0.94% as of 11:32 a.m. EST on Tuesday.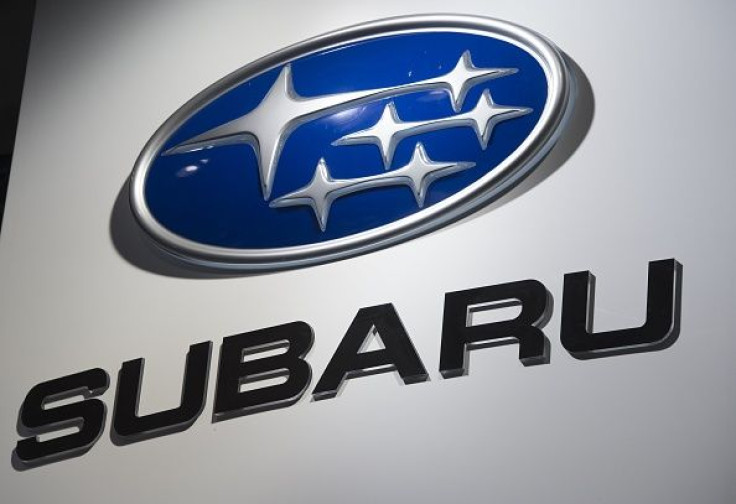 © Copyright IBTimes 2023. All rights reserved.