Submarine Captain Charged With Kim Wall's Death Involved In 'Sexual Fetish Groups', Biographer Says
The submarine captain accused of killing journalist Kim Wall was involved in "sexual fetish groups," according to his biographer. Peter Madsen, 46, was charged with manslaughter after Wall's headless torso was found off the coast of Copenhagen last week.
Madsen was fond of "sexual experimenting in fetish groups" although he was married lived with "a partner he loves," his biographer, Thomas Djursing, told the New York Post this week. Other acquaintances described Madsen as eccentric and quirky.
"I mean, making space rockets and sailing around in homemade submarines is not normal behavior," photographer Bo Tornvig, who had worked with Madsen, told reporters. "But I've never seen him lay a hand on anyone."
"He's quirky. He's borderline crazy," said Jens Falkenberg, a submarine enthusiast who knew Madsen for more than 10 years, according to the Australian. "But he's not violent. He's a very kind person. He gets stressed and loses his composure. But that kind of happens to everybody. I'm very confused and very sad. This is grotesque. I believe there was an accident and a terrible mistake."
Wall, 31, was seen for the last time getting on board Madsen's 9-year-old Nautilus submarine as part of a story she was writing. The submarine sank at some point, and Madsen was rescued at sea. Wall, however, was nowhere to be found. Madsen initially told investigators he dropped the journalist off at a restaurant on land before the craft went down due to a technical malfunction. He later changed his story and told authorities there had been an accident on board the submarine and he had buried Wall at sea.
Wall's remains were found last week: a headless, naked torso was discovered off the coast of Denmark. Authorities confirmed through DNA testing that the body belonged to the missing journalist. It appeared the head, arms and legs had been deliberately cut off, police said. Wall's body was also weighted down with some sort of metal so that it wouldn't float.
Police were still investigating what happened aboard the ship: investigators found traces of Wall's blood in the submarine. Officials had not yet revealed what Wall's cause of death was and said they were still carrying out forensic testing to determine what happened.
Madsen remained in police custody in Denmark and was set to undergo psychiatric testing, according to AFP News. His lawyer maintained that despite the condition of Wall's body, her death had been an accident.
"It doesn't change my client's explanation that an accident happened," Betina Hald Engmark reportedly told Danish tabloid BT. "No matter what, we find it very positive that she has been found now."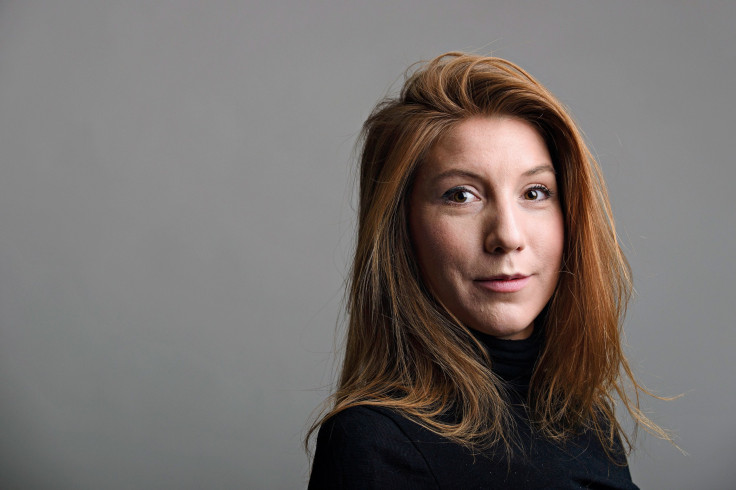 © Copyright IBTimes 2023. All rights reserved.