Sudan, South Sudan Say They Accept African Union Peace Roadmap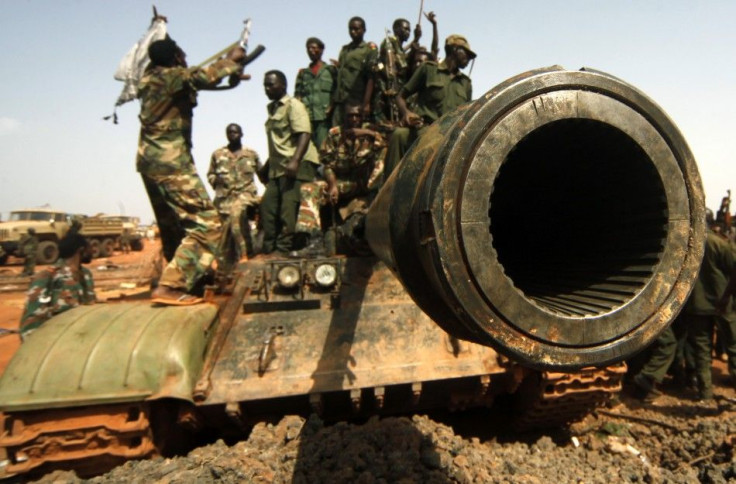 Sudan Thursday expressed hopes that South Sudan will respond positively to the African Union (AU) and United Nations (UN) calls to establish peace between the warring nations and steer clear of likely sanctions.
In a statement issued in response to the UN resolution backing the AU roadmap for peace, a Sudanese foreign ministry spokesperson said his country will cooperate with the AU roadmap led by Thabo Mbeki, the former South African president.
The government of Sudan confirms her own strategic calls to have peace between the two states and it hopes the government of South Sudan gives a positive reaction to the African and UN Security Council resolutions, foreign ministry spokesman Al-Obeid Meruh said, according to an Agence France Presse report.
The Minister of Foreign Affairs renews the position of the government of Sudan and her commitment to African solutions to African problems and conflicts, he said.
South Sudan had earlier offered its solemn commitment to follow the resolution, while appealing to the UN to urgently mobilize humanitarian assistance for the population affected by Sudan's continuous aerial bombardments and ground incursions into the South.
The United Nations Security Council (UNSC) warned Sudan and South Sudan Wednesday to end the fighting and reach an agreement to split the oil revenues within three months or face possible economic and diplomatic sanctions.
However China, a major oil importer of Sudan's oil, and Russia are resisting the West's push for a UNSC resolution involving sanctions.
Beijing and Moscow have expressed disapproval of the mention of Article 41, which allows the council to impose sanctions on countries that ignore its decisions.
Sudan had earlier declared a state of emergency along the border with South Sudan, indicating a greater impetus for an all-out war over disputed regions and natural resources.
The state of emergency, which suspends the constitution in border areas and imposes a trade embargo against South Sudan, allows President Omar al-Bashir to make arrests and set up special courts to tackle crime and terrorism, Sudan's official news agency SUNA reported.
Sudan said the state of emergency in the border districts of the states of South Kordofan, White Nile and Sennar is to to achieve security and guarantee the protection of our citizens and repel any attacks.
Meanwhile, Ugandan officials have alleged that the Ugandan rebel leader Joseph Kony and his Lord's Resistance Army (LRA) are receiving support from the government of Sudan to destabilize South Sudan.
Kony has always been a pawn in the Khartoum chess game over South Sudan. They have used him before and they hope to use him again to destabilize South Sudan, Ugandan military spokesperson Col Felix Kulayigye said Monday, according to agency reports.
According to analysts, the fighting between the two nations would serve as an opportunity for Kony and LRA to be influential again within their operating zone which includes South Sudan, Uganda, and Congo.
Outright hostilities between the former civil war foes erupted last month when South Sudan seized the key oil-producing region of Heglig from Sudan, which soon regained control of it, following the withdrawal of South Sudanese troops.
© Copyright IBTimes 2023. All rights reserved.