Super Bowl 2018 Prediction, Betting Odds Before 2017 NFL Season Opener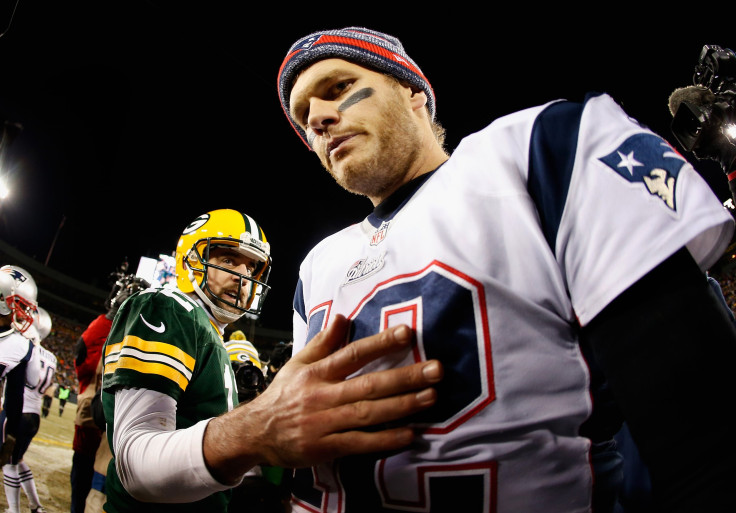 Heading into Week 1 of the 2017 NFL season, a few teams stand out as the top contenders to win the Super Bowl. Close to half the league has a conceivable chance to compete for a championship, while a handful of teams are destined to finish with losing records.
Here's a look at the Super Bowl LII betting odds for every NFL team, via Bovada.lv, as well as a prediction for the big game that's set to take place on Feb. 4, 2018 in Minneapolis:
The Favorite: New England Patriots +325
It's been a while since there's been this much of a gap between the defending champs and the rest of the league. New England won their second Super Bowl in three years seven months ago, and they clearly have the best team in the 2017 NFL season.
The Patriots are all but guaranteed to win the AFC East, which they've done in 13 of the last 14 seasons, and they've made six straight trips to the AFC Championship Game. Because they are led by the greatest head coach and quarterback of all time, it's easy to forget that New England has an elite secondary and a defense that allowed the fewest points in 2016.
If New England doesn't win the Super Bowl, the team that eliminates them from the playoffs probably will.
Top Contenders: Green Bay Packers +900, Oakland Raiders +1000, Pittsburgh Steelers +1000, Seattle Seahawks +1200, Atlanta Falcons +1200, Dallas Cowboys +1400
The Raiders are the only one of the aforementioned teams that didn't win their division in 2016, and they still managed to win 12 games in a difficult AFC West. All six have over/under win totals of at least 9.5, and they are each led by top-10 quarterbacks.
Green Bay, Seattle and Pittsburgh have the best chance to win the Super Bowl, due to their respective paths to the playoffs. The Packers are the class of the NFC North, and a healthy Aaron Rodgers just about ensures them at least 10 wins. The Steelers could run away in the AFC North with possibly the NFL's best offense, and Seattle's won a playoff game in five straight years because of Russell Wilson and their vaunted defense.
Oakland might be the biggest threat to New England in the AFC, and they were robbed of a chance to challenge the Patriots last year when Derek Carr suffered a season-ending injury. He's got the potential to be an MVP candidate, and the addition of Marshawn Lynch makes them the most dangerous team in a tough division.
Confidence in Dallas' ability to repeat as champions in a competitive NFC East has waivered since Ezekiel Elliott was suspended for six games, though it appears that the punishment might be reduced or completely thrown out. Either way, Dak Prescott and an elite offensive line make the Cowboys playoff contenders. The Falcons return most of the same key players that almost won the Super Bowl, but it remains to be seen how they'll recover from the biggest collapse in NFL history. Losing former offensive coordinator Kyle Shanahan will also be a factor in a possible regression for Atlanta.
In The Mix: New York Giants +1600, Kansas City Chiefs +2500, Houston Texans +2800, Carolina Panthers +2800, Denver Broncos +2800, Arizona Cardinals +3300, Tampa Bay Buccaneers +3300, Tennessee Titans +4000
Let's start with the two teams that made the postseason a year ago. The Giants and Texans have a good chance to get back with elite defenses—New York is led by maybe the sport's best secondary and Houston returns J.J. Watt and a dangerous pass rush. The Texans probably aren't a real threat to make a Super Bowl run because they don't have a proven quarterback, and that'll be needed to stop the Patriots. The Giants have plenty of weapons, as well as a two-time championship winning quarterback that is New England's kryptonite in the Super Bowl, though their offensive line could be what holds them back.
Then there's three of the four teams that reached the conference championship games two years ago. The Broncos, Panthers and Cardinals all missed the postseason in 2016 after they were expected to compete for a Super Bowl. Which one has the best chance of returning to their 2015 form? It probably isn't Denver because of their offense and the division in which they play. Arizona has some terrific playmakers on both sides of the ball, and they need Carson Palmer to prove that Father Time isn't catching up with him. With an extremely talented front-seven and the MVP of two years ago at quarterback, Carolina might very well win the NFC South.
For the Buccaneers and Titans, it might be time for them to take a noticeable leap, sort of like the Raiders did in 2016. They are led by the quarterbacks that were taken to start the 2015 NFL Draft, and both have shown signs of becoming Pro Bowlers in 2017. With Marcus Mariota's ability to limit mistakes in a run-heavy offense and Tennessee's relatively easy path to the playoffs in a weak AFC South, the Titans are being recognized as a real threat. Jameis Winston can do big things with a scary receiving corps, though the NFC South is the most unpredictable division in football.
The Chiefs are basically the same team every year—good enough to make the playoffs, but unlikely to go very far with Alex Smith at quarterback. It will be interesting to see if Andy Reid gives rookie quarterback Patrick Mahomes a chance to jumpstart the offense at some point if Kansas City struggles to score.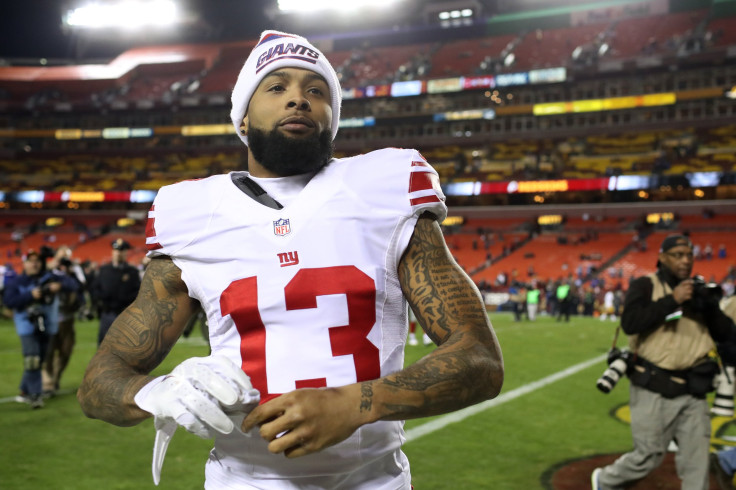 Long-Shots: Minnesota Vikings +4000, Philadelphia Eagles +4000, Indianapolis Colts +4000, New Orleans Saints +5000, Baltimore Ravens +5000, Los Angeles Chargers +5000, Detroit Lions +5000, Washington Redskins +6600, Cincinnati Bengals +6600, Miami Dolphins +7500
Don't be shocked if one of these teams somehow finds their way into the Super Bowl. The last two NFC champions had 50/1 and 80/1 Super Bowl odds to start the season. What long-shots could potentially make a deep run in 2017?
The answer would probably have to come from the NFC, where teams don't have to deal with the Patriots. Minnesota ranked third in total defense a year ago, and Philadelphia has a chance to crack the top five in 2017. The Eagles have question marks in the secondary, but they've got a higher ceiling than the Vikings because of their offensive line and Carson Wentz's potential.
The Chargers and Redskins are two teams to keep an eye on. L.A. has plenty of talent and just needs to stay healthy. Kirk Cousins doesn't get the credit he deserves for being a top-10 quarterback, having put up terrific numbers while leading Washington to a winning record in two straight years.
New Orleans and Indianapolis have the two best quarterbacks of the bunch. You know what you're getting from Drew Brees and the Saints' offense, though their defense could be a disaster in a division with very good quarterbacks. Andrew Luck can't get to the Super Bowl by himself, and he might not be able to carry his weak supporting cast to start the season because of his offseason shoulder surgery.
The Dolphins and Lions are the two playoff teams from last year most likely to take a major step back. Miami will rely on the unreliable Jay Cutler at quarterback, and Detroit was probably the luckiest team in 2016. Maybe oddsmakers are underestimating these two teams after they reached the postseason, but it's more probable than not that they'll be sitting at home in January.
In the AFC North, the Ravens and Bengals are headed in two different directions. Baltimore might be in a fight just to finish in third place. Cincinnati will score a ton of points and at least give Pittsburgh something to think about if they can stay healthy on offense, something they weren't able to do in 2016.
No Chance: Jacksonville Jaguars +10000, Buffalo Bills +15000, Chicago Bears +15000, Los Angeles Rams +20000, New York Jets +30000, San Francisco 49ers +30000, Cleveland Browns +30000
The Bills and Rams both actually have a chance to be halfway decent. Believe it or not, Buffalo is in the midst of their best three-year stretch since they last made the playoffs in 1999, winning at least seven games in each season since 2014. Who's to say they can't sneak into the playoffs if everything breaks right? L.A. might not have quite the same opportunity, but Jared Goff looks like a competent quarterback that could have the Rams flirting with .500.
Other than that, there isn't much to discuss with this group when it comes to 2017. Bears fans are just waiting for Mitchell Trubisky to replace Mike Glennon, and Jacksonville's season might be a success if Blake Bortles avoids getting benched. The 49ers and Browns could be better than people think, but six wins for either team would be considered a huge improvement.
The Jets aren't even pretending that they want to win games this season, and they'll be lucky to go 3-13.
Super Bowl LII Prediction
There really is only one logical prediction in the AFC. Even after Julian Edelman's injury, the only reason to pick against the Patriots would be for the sake of being different. Maybe the Raiders or Steelers will catch Brady on an off day in January, but it doesn't make much sense to place that bet. New England is a virtual lock to still be playing on Conference Championship Sunday, and they should be a heavy favorite as the No.1 seed.
The NFC is much more wide open. The NFC East and NFC South each have three teams that can realistically make a run, while the Seahawks could cruise to a division title. When in doubt, go with the best quarterback. It's been seven years since Aaron Rodgers and the Packers were in the Super Bowl, and it's hard to believe that drought will last much longer.
Before Brady hangs it up, it's only fitting that he goes head-to-head in the Super Bowl with the quarterback that's been the NFC's best for nearly a decade. The matchup between Bill Belichick and Mike McCarthy, however, won't be nearly as compelling.
New England Patriots over Green Bay Packers
FOR FREE to continue reading
✔️ Unlock the full content of International Business Times UK for free
offer available for a limited time only
✔️ Easily manage your Newsletters subscriptions and save your favourite articles
✔️ No payment method required
Already have an account?
Log in
© Copyright IBTimes 2023. All rights reserved.