NFL 2017 Win Totals: Predictions, Betting Odds For Upcoming Football Season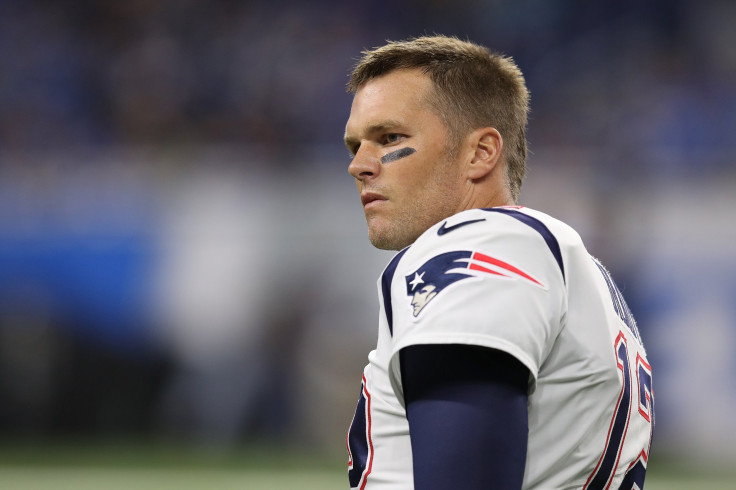 There are few guarantees when it comes to the 2017 NFL season. Teams like the New England Patriots and Seattle Seahawks are expected to be Super Bowl contenders, while the New York Jets are recognized as the worst team in the league.
But how many games will they all win? Below are projected win totals and predictions for every team heading into the upcoming season. All betting odds are courtesy of Bovada.lv and OddsShark.
Arizona Cardinals: 8 Wins (-200 over/+160 under)
Much of the football world expects the Cardinals to have a bounce-back season, though it's far from a lock. Sure, they've got a high upside with talented defenders like Patrick Peterson and Tyrann Mathieu, and David Johnson might be the best playmaker in the NFC. Carson Palmer wasn't a top-15 quarterback in 2016, and he could be heading toward the twilight of his career as his 38th birthday approaches. The Rams and 49ers could be better than some expect, making it difficult for Arizona to navigate their way through the NFC West.
UNDER
Atlanta Falcons: 9.5 Wins (-125 over/-105 under)
Don't be surprised to see the Falcons take a significant step back after blowing the biggest lead in Super Bowl history. Matt Ryan won't have another historic season, and the offense will suffer, at least a little bit, from losing Kyle Shanahan. Playing in an extremely competitive NFC South, any one of those four teams could conceivably win the division or finish in last place.
UNDER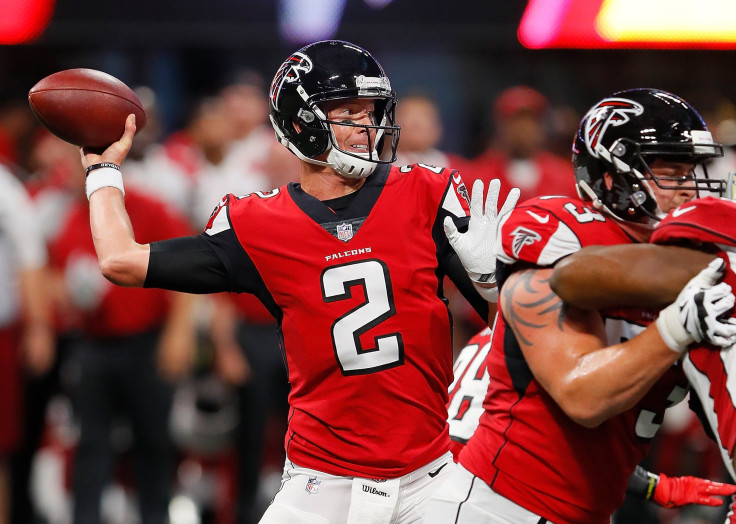 Baltimore Ravens: 8 Wins (-105 over/-125 under)
The Ravens didn't get better after winning eight games in 2016. Joe Flacco hasn't done much to prove he's elite since winning a Super Bowl, and on average he's ranked 26th among quarterbacks in terms of passer rating over the last four years. Playing in a division in which every other team could have an improved record, Baltimore will likely regress.
UNDER
Buffalo Bills: 6 Wins (-155 over/+125 under)
Buffalo has what it takes to be the second-best team in the AFC East. They return the NFL's No.1 rushing attack, and Tyrod Taylor doesn't get enough credit for being one of the league's 15 best quarterbacks over the last two years. The Bills have won at least seven games in each of the last three years, and they shouldn't take a major step back in 2017.
OVER
Carolina Panthers: 8.5 Wins (-175 over/+145 under)
The Panthers probably should've been better than a six-win team a year ago, losing six games by three points or less. Luke Kuechly and Carolina's front-seven has a chance to be dominant, and Cam Newton might have a bounce-back year with Christian McCaffrey now at his disposal.
OVER
Chicago Bears: 5.5 Wins (Even over/-130 under)
There are reasons to be positive about the team that was tied for the third-worst record a year ago. Chicago's first-team defense has been terrific in the preseason, and Mitchell Trubisky has shown signs of being a future franchise quarterback. That won't help them score points, at least not as long as Mike Glennon is starting under center. He's got one of the league's worst wide receiving corps with Alshon Jeffery leaving in free agency and Cameron Meredith suffering a season-ending knee injury. Week 1 will mark Glennon's first start in three years, kicking off a fourth straight losing season for the Bears.
UNDER
Cincinnati Bengals: 8.5 Wins (Even over/-130 under)
Last season was an outlier for the Bengals. The team had made five straight playoff appearances since drafting Andy Dalton until six losses by one possession and a tie forced them to miss the postseason in 2016. As long as A.J. Green and Tyler Eifert can stay healthy, Cincinnati will be in the mix for a playoff spot until the end of the year.
OVER
Cleveland Browns: 4.5 Wins (-145 over/+115 under)
Believe it or not, the Browns have a bright future ahead of them. They are building through the draft with talented young players, and some evidence of their improvement has been shown with a 3-0 record in the preseason. DeShone Kizer might not be ready to be a reliable starting quarterback, but Cleveland only needs to go 5-11 in order to hit the over. An improving defense and one of the league's best offensive lines could get them there.
OVER
Dallas Cowboys: 9.5 Wins (+105 over/-135 under)
Possibly losing Ezekiel Elliott for six games is certainly a big factor, but Dallas still has a good chance to win at least 10 games in 2017. The Cowboys' offensive line will allow them to have a more than competent running game, and Elliott's suspension could be reduced or delayed. Most importantly, Dak Prescott might be even better after playing like a top-five quarterback as a rookie.
OVER
Denver Broncos: 8.5 Wins (+125 over/-155 under)
Denver's string of six straight seasons without a losing record could be coming to an end. They have the NFL's most difficult schedule, and Trevor Siemian is one of the league's 10 worst starting quarterbacks. If the Broncos' defense regresses at all, the team could be fighting to stay out of last place in the AFC West.
UNDER
Detroit Lions: 8 Wins (+175 over/-215 under)
The Lions were fortunate to make the playoffs last year, constantly finding ways to win games in which they trailed during the fourth quarter. Their luck ran out toward the end of the season with four straight losses, including the wild-card round of the playoffs. Matthew Stafford has been criticized since becoming the highest-paid player in league history, but it'll be his supporting cast that prevents Detroit from recording a winning record.
UNDER
Green Bay Packers: 10 Wins (-155 over/+125 under)
It's just about impossible for the Packers not to win at least 10 games with a healthy Aaron Rodgers. Green Bay has failed to record double-digits victories in just one regular season in the last eight years, and that was when their quarterback missed seven games with an injury.
OVER
Houston Texans: 8.5 Wins (-105 over/-125 under)
Not much has changed in Houston, where the Texans still don't have a proven starting quarterback on the roster. That didn't stop the team from going 9-7 in each of the last three seasons, and they could be back in the same spot this year. The return of J.J. Watt will allow Houston to make life miserable for opposing quarterbacks, and the Texans could get at least three wins in divisional games against the Colts and Jaguars.
OVER
Indianapolis Colts: 8 Wins (+130 over/-160 under)
It only makes sense to take the under with so many questions surrounding Andrew Luck's shoulder injury. The Colts have been mum on the quarterback's status, and head coach Chuck Pagano's recent assertion that he hasn't seen Luck throw a pass during practice might mean he'll miss several weeks. With Scott Tolzien under center, Indianapolis is one of the worst teams in the NFL.
UNDER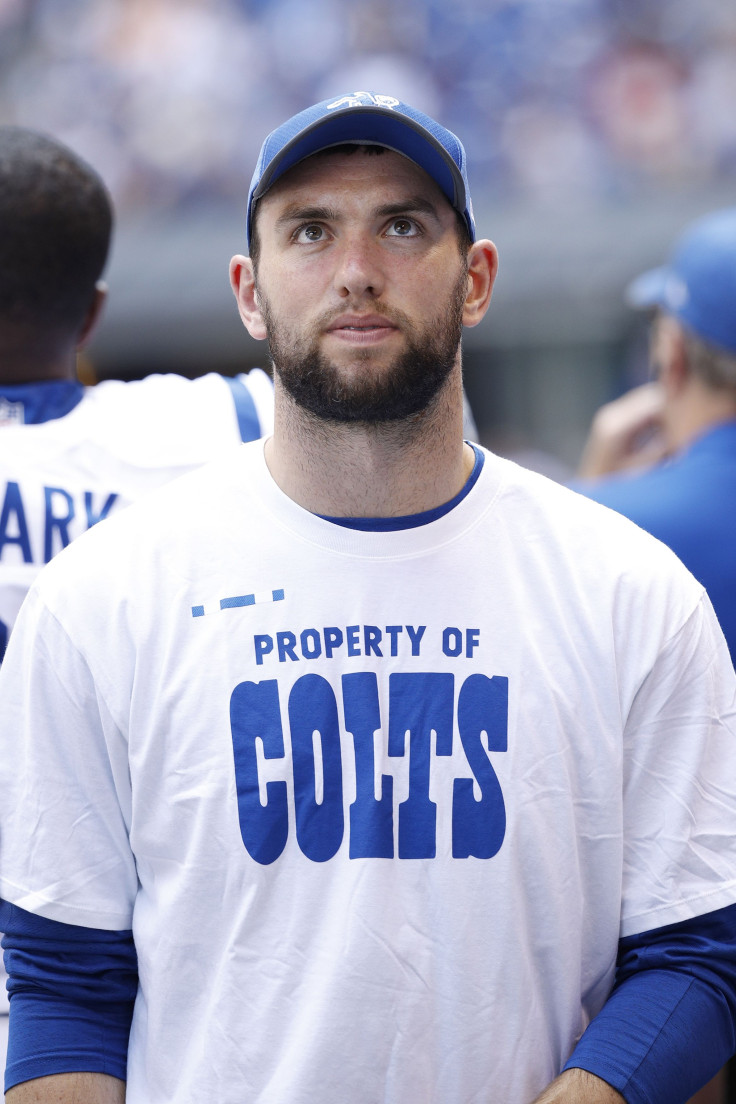 Jacksonville Jaguars: 6.5 Wins (-125 over/-105 under)
Jacksonville's defense has a chance to be pretty good, but Blake Bortles is still the team's starting quarterback. He's probably one of the three worst signal callers that will get the nod in Week 1, and that doesn't bode well for the Jaguars' chances of winning more than five games for the first time since 2010.
UNDER
Kansas City Chiefs: 9 Wins (-125 over/-105 under)
By now, you know what you're getting with Andy Reid, Alex Smith and the Chiefs. They won't contend for a Super Bowl, but they'll have a winning record behind a solid defense and an offense that doesn't make many mistakes. It's what's happened in each of the last four seasons, and Kansas City is likely headed for anywhere between nine and 11 wins in 2017.
OVER
Los Angeles Chargers: 7.5 Wins (-155 over/+125 under)
The Chargers look like a threat to make the playoffs every year until injuries derail their season. The next four months could be more of the same. L.A. will probably surpass their win totals of four and five from the past two years, but getting to .500 could be a chore. Wide receiver Mike Williams and offensive lineman Forrest Lamp have already suffered serious injuries, and the Raiders and Chiefs are still the class of the division.
UNDER
Los Angeles Rams: 5.5 Wins (-115 over/-115 under)
L.A. will be better than the four-win team they were a year ago. Preseason records don't mean anything, but the play of the starters does. Jared Goff looks like a capable quarterback after a year of seasoning, and he has some quality weapons in Todd Gurley and Sammy Watkins. Most importantly, the Rams' much maligned offensive line has performed well above expectations. Assuming Aaron Donald ends his holdout and plays the entirety of the regular season, L.A. has more talent on the defensive end than most teams.
OVER
Miami Dolphins: 7.5 Wins (Even over/-130 under)
The Dolphins are an obvious candidate to have a significant regression in 2017. They've got the NFL's sixth-most difficult schedule with just about no chance to win the division. Jay Cutler was a sensible option as Ryan Tannehill's replacement, though banking on him to be a solid starting quarterback is a mistake. Cutler's "standout" season under Adam Gase in 2015 was the only time he posted a passer rating of at least 90.0, and he still only ranked 16th among qualifying starters. With his injury history, Miami might miss Tannehill more than they ever thought they would.
UNDER
Minnesota Vikings: 8.5 Wins (-115 over/-115 under)
The Vikings' offensive line was a disaster in 2016, and the team still managed to win eight games. If it improves a little bit in the upcoming season, Minnesota could be headed to the playoffs. Xavier Rhodes, Terence Newman and Harrison Smith give the Vikings a top secondary, and Minnesota is one of the best teams at getting to the quarterback. They're the clear No.2 team in the NFC North.
OVER
New England Patriots: 12.5 Wins (-125 over/-105 under)
Take a look at New England's schedule and try to find four losses. Road games against the Broncos, Raiders and Steelers will be tough, and the Patriots host a rematch of Super Bowl LI in Week 7. But New England has owned Pittsburgh in recent years, and they are just about impossible to beat at home. Fourteen or 15 wins aren't out of the question for the defending champs.
OVER
New Orleans Saints: 8 Wins (Even over/-130 under)
After three straight 7-9 seasons, 2017 could be more of the same for New Orleans. Drew Brees will find a way to get close to 5,000 passing yards, and maybe Adrian Peterson will prove that he's still a top running back. The Saints' defense is consistently among the worst units in the league, and using two of their top draft picks to improve the secondary might not be enough to upgrade what was the NFL's No.32 pass defense a year ago.
UNDER
New York Giants: 9 Wins (-115 over/-115 under)
The Giants are going to have a poor offensive line and a weak rushing attack for yet another season. That didn't stop them from winning 11 games in 2016, and it shouldn't prevent them from having a winning record in 2017. Having possibly the NFL's best defense and adding Brandon Marshall and Evan Engram to Eli Manning's arsenal of weapons makes New York one of the NFC's best teams.
OVER
New York Jets: 4.5 Wins (+215 over/-275 under)
The Jets will be lucky to win two games this season, and that's probably the way they want it. New York has lost their top three wide receivers, and they might not be done trading away their most talented players. With a journeyman 38-year-old quarterback leading the unit, New York could have a historically bad offense. The Jets' under is such a popular bet for a reason, and they're destined to have a top-two pick as they tank for the 2018 NFL Draft.
UNDER
Oakland Raiders: 10 Wins (+120 over/-150 under)
The Raiders have become one of the darlings of the offseason with good reason. With Derek Carr blossoming into an MVP candidate and the addition of Marshawn Lynch in the backfield, Oakland's offense could be even better than their No.6 rank in 2016. The defense has its holes, but it's good enough with reigning Defensive Player of the Year Khalil Mack at the helm.
OVER
Philadelphia Eagles: 8 Wins (-150 over/+120 under)
The pieces are in place for the Eagles to compete with the Giants and Cowboys for the NFC East crown. Philadelphia has two of the best offensive and defensive lines in football, and Carson Wentz has more weapons than he did as a rookie. If he can just play like a top 15 starting quarterback, the Eagles have enough talent to make a playoff run.
OVER
Pittsburgh Steelers: 10.5 Wins (-150 over/+120 under)
When the Steelers are completely healthy, they might have the best offense in the league. The problem is that Ben Roethlisberger has missed six games in the last two years and he's entering his 14th NFL season. Pittsburgh is still the class of the AFC North, but 11 wins could be hard to come by if Roethlisberger doesn't play all 16 games. The Browns and Bengals will be improved from a year ago, and non-divisional contests against the Packers, Patriots and Chiefs will be tough.
UNDER
San Francisco 49ers: 4.5 Wins (-175 over/+145 under)
Even if the 49ers finish in last place, they have what it takes to be competitive on most nights. They added talent on defense with two first-round draft picks and having Kyle Shanahan as the head coach will only improve San Francisco's offense. Brian Hoyer is actually a competent quarterback, having registered a 15-11 career record before posting a 98.0 passer rating for the Bears last year. Five wins certainly aren't out of reach.
OVER
Seattle Seahawks: 10.5 Wins (-140 over/+110 under)
With the majority of the action on the over, taking the under might be the smart bet. Seattle has won exactly 10 games in each of the last two seasons, and they didn't get noticeably better in the offseason. The rest of the NFC West has a chance to improve, possibly keeping the Seahawks from getting 11-plus wins.
UNDER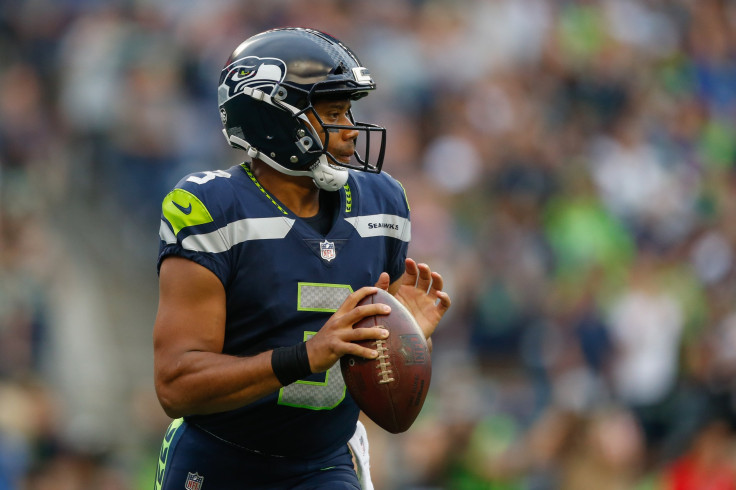 Tampa Bay Buccaneers: 8.5 Wins (-115 over/-115 under)
With a few reasons to believe Tampa Bay will be better than they were in 2016 when they went 9-7, the Bucs are a strong candidate to go over their projected win total. If Jameis Winston cuts back on some of the poor throws he made in year No.2, he has a chance to emerge as a Pro Bowl quarterback. He's got one of the league's best receiving corps with Mike Evans and DeSean Jackson, and the team's talented defensive line might be enough to give them the division title.
OVER
Tennessee Titans: 8.5 Wins (-175 over/+145 under)
The Titans could cruise to a winning record, potentially winning 10 or 11 games in a weak AFC South. Tennessee went 9-7 a year ago, and they should be even better with an improving Marcus Mariota, who'll have a much better wide receiving corps in 2017. Add that to a dominant rushing attack and you've got a long-shot Super Bowl candidate.
OVER
Washington Redskins: 7.5 Wins (+120 over/-150 under)
The NFC East might be the NFL's best division, but all four teams won't be able to compete for a playoff spot. The Redskins are probably the odd team out because of their shaky defense, and Kirk Cousins' numbers might not be as impressive as they were the past two years now that DeSean Jackson and Pierre Garcon have left.
UNDER
FOR FREE to continue reading
✔️ Unlock the full content of International Business Times UK for free
offer available for a limited time only
✔️ Easily manage your Newsletters subscriptions and save your favourite articles
✔️ No payment method required
Already have an account? Log in
© Copyright IBTimes 2023. All rights reserved.