Super Bowl Advertising And Sexism: Will This Year's Commercials Target More Women?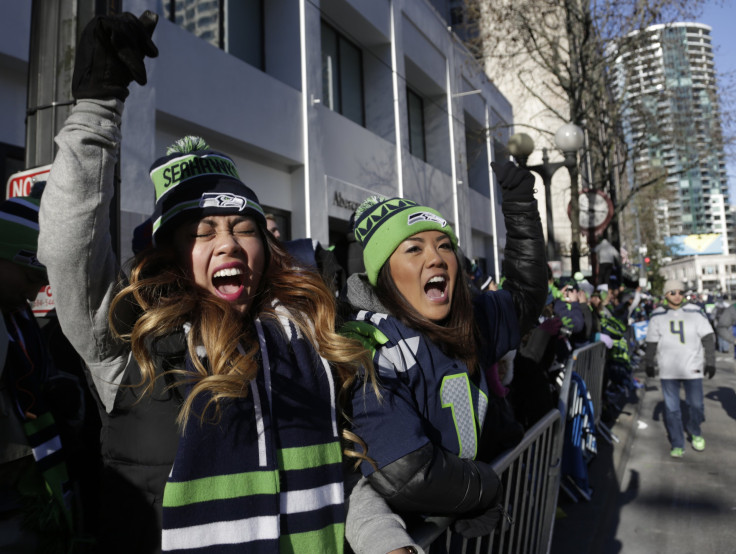 On an abnormally warm Tuesday afternoon in February, just days before the highly anticipated Super Bowl 50, Leaann Cremin, 25, stood behind the bar at the Brazen Fox, a popular pub in the Manhattan borough of New York. Cremin has worked the past three Super Bowls, and she has watched every Sunday during the latest NFL season as waves of women have flocked to the bar, eager to tune into the football games shown on the numerous screens plastered on the establishment's walls.
"If I wasn't working, I would be watching the game, as well," Cremin said.
As a female football fan, Cremin is not alone. After changes of possession and between glitzy halftime performances every year, an audience made up almost equally of men and women is exposed to the priciest advertising money can buy: commercial spots during the Super Bowl game. Despite this near balance, advertisers during the big game historically have largely marketed to men, while frequently ignoring and sometimes even alienating women. According to marketing experts, the root of this disconnect can be traced to a lack of women creative directors at advertising agencies. These are the people who are deeply involved in every aspect of an ad campaign and conceptualize its ideas for clients.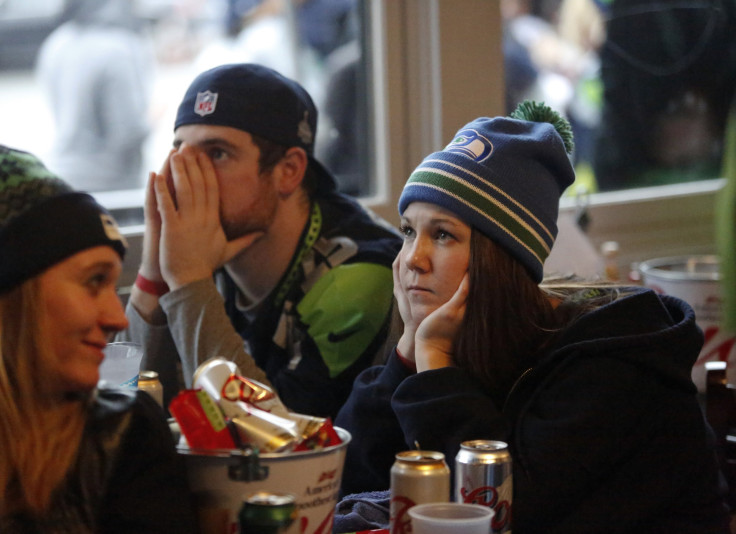 Statistics show wives and husbands, mothers and fathers, daughters and sons, sisters and brothers, and girlfriends and boyfriends all tune into the Super Bowl. According to Nielsen data, 47 percent of its viewers in 2015 were women. Yet, advertisements during the big game last year included commercials that featured a comparison between cars and penises, a comparison between fruit at a farmer's market and the curves of a naked woman, groups of men chugging beer at a bar and model Kate Upton in a bathtub.
"I feel every year you hear more and more commentary about the lack of targeting of women and moms in Super Bowl ads, and it seems to get louder and louder every year," said Katherine Wintsch, CEO of the Mom Complex, a strategic consultancy in Richmond, Virginia, that works with mom-focused brands. "After having worked in and around this issue for over a decade, my hypothesis is that creative departments in agencies are overwhelmingly made up of men and there's a lack of representation of women. I think when there's not as much representation, it's hard to have empathy [for women consumers]."
At advertising agencies just a few years ago, only 3 percent of U.S. creative directors, 9.6 percent of art directors and 11.6 percent of copywriters were women, according to Kat Gordon, the founder of the 3% Conference, which works to support more female creative leadership at agencies. Gordon noted the proportion of women employed as creative directors has since grown to 11 percent, but she said agencies should aim to achieve gender parity.
"The consumer marketplace is driven by women. They do the majority of social media sharing as well as buying, yet creative agencies continue to staff with men," Gordon said. "It should absolutely be 50 percent; there's no shortage of women entering the field."
Gordon views the Super Bowl as an opportunity to illuminate the disparity, so the past two years she has hosted a Super Bowl Tweetup. In carrying out the tweetup, women creative directors from all over the country live-tweet their thoughts about the ads appearing during the game. Last year, the hashtags #3percentsb, #NotBuyingIt and #MediaWeLike went viral, with scores of women tweeting out either their appreciation or criticism of the commercials. Twitter acts as an "instantaneous megaphone to millions of people," according to Gordon, and when brands get called out during the Super Bowl for a particularly offensive ad, it can be embarrassing for them.
Gordon contended that, since the founding of the 3% Conference, the number of women creative directors has slowly started to increase as more companies have realized the value of female representation in high-level positions. She attributed much of that momentum to social media buzz and the growing awareness of the issue.
"I get calls often from agencies desperate for females. They're trying to connect to the right talent," Gordon said.
By not employing more women as creative directors and not having their voices heard, companies could be doing disservice to themselves as they ignore women as a key demographic group, according to the Mom Complex's Wintsch. The market-research firm Ipsos recently reported that women consumed more than 17 billion servings of beer in 2014, indicating their share of consumption had risen to 25 percent from 20 percent in the category. It was an amount equivalent to what millennial males drank that year.
However, the top commercials for Bud Light and Budweiser during the Super Bowl last year largely featured men out at bars, having a good time and clinking bottles. Subsquently, Bud Light was even forced to pull an ad campaign over a tagline that read, "The Perfect Beer for Removing 'No' From Your Vocabulary for the Night." The campaign was accused of perpetuating rape culture.
New Jersey resident Teri Heister, 49, is a self-proclaimed football fan who tunes into the Super Bowl every year. To her, watching the commercials is just as fun as watching the game. Heister said that ads during the event, like beer commercials, appear to be largely aimed at men.
"It doesn't bother me, but it seems like they're missing a big target group. Usually. I'm drinking more beer than the men," Heister said with a laugh.
Bud Light, the official beer of the NFL, is not the only brand that has taken a hit within the female demographic group. The league itself has struggled in the past few years to show it understands women. It has had to deal with multiple domestic-violence cases among its players, while its cheerleaders have filed lawsuits seeking better pay. And last summer the Tampa Bay Buccaneers franchise was slammed for creating what was dubbed a sexist website that attempted to teach women how football works and offered "creative culinary creations" and "gameday style tips" that it indicated might boost a woman's interest in football, suggesting the NFL's problems in connecting with women extend way beyond the way marketers approach the Super Bowl's audience.
However, Bud Light's mistake appeared to have had an effect on at least one beer outfit, Molson Coors Brewing Co., contributing to some hopefulness among marketers that the industry could be on the verge of major shift. Coors Light recently unveiled a new campaign called "Climb On" that features both women and men while running races and whitewater rafting. The campaign has marketers such as Wintsch optimistic about what it might mean for beer commercials scheduled to air during the Super Bowl Sunday night.
"I think that Coors campaign is a huge step forward. The idea of climbing the metaphorical mountains can appeal to men and women at the same time," Wintsch said. "I'm predicting for this Super Bowl, beer might go a little broader. Mainstream beer is losing share, so I think the brand-name beers will try some different tactics."
Gabrielle Martinez, co-owner and managing partner of agencyEA, a brand-expertise agency in Chicago, pointed to the praise Always' ad "Like a Girl," received during the Super Bowl last year, calling it "groundbreaking" and a potential game changer. In the commercial, females and males of varying ages were asked to do different actions, "like a girl," aiming to shed light on how a girl's self-esteem plummets during puberty because of sexism.
"I think that message resonated throughout the consumer world and modeled more campaigns for empowerment across the board," Martinez said. "It definitely made a statement ... and the right people noticed it."
There are strategies that companies can implement to be more inclusive of women in a way that is not as glaringly obvious as Always' "Like a Girl" ad. One commercial for Pantene that is expected to air during the Super Bowl this year reportedly features NFL players doing their daughters' hair, which is an angle that will likely fare well for the hair-products company. Michael Dunn, chairman and CEO of Prophet, a global brand and marketing consultancy in Chicago, said some of the ads that were most talked about after the Super Bowl last year played on themes such as fatherhood, which he said appeals to both men and women.
"On the surface, you see that it's male-orientated, but those are really about family," Dunn said. "I still think that kind of angle has much more of a male orientation, but is still communication that creates a lot of shared interests across genders: Women want to have great men as fathers, and more men aspire to be great fathers. It's a nod to a really blended audience: 'Yes, I have a brand that has a male skew and I want to connect with men, while still kind of invite women into the story.'"
Matt Miller, CEO and president of the Association of Independent Commercial Producers in New York, said that marketers are increasingly aware that the Super Bowl has become more of a cultural phenomenon than just a sporting event, and that the advertisements are reflecting that. He pointed out that T-Mobile's Super Bowl ads last year featured a slew of women celebrities, such as reality-television personality Kim Kardashian West and comedians Chelsea Handler and Sarah Silverman.
"If people are looking at the normal stereotypes for characters that star in their commercials, they are missing the fact that the best advertising actually reflects or drives culture," Miller said.
© Copyright IBTimes 2022. All rights reserved.
FOLLOW MORE IBT NEWS ON THE BELOW CHANNELS