Super Bowl Quotes: 19 Memorable Sayings To Share Before The 2014 Broncos-Seahawks Game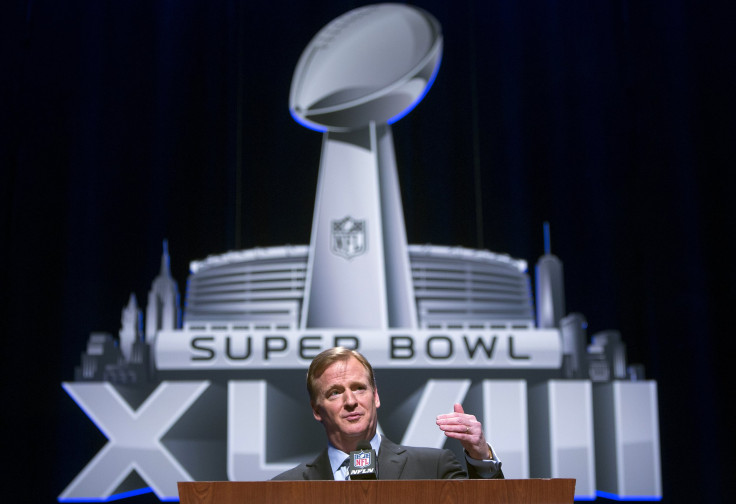 Every year, the Super Bowl attracts more than 100 million television viewers -- and with good reason. The game has transcended its humble origins as the NFL's championship and become an indispensable part of American culture.
During its 48 years of existence, the Super Bowl has produced countless memorable quotes, sayings and moments. Whether it's a future Hall of Fame quarterback discussing what a championship would mean to his career, or a famous actress discussing her eating habits during the big game, the Super Bowl has proven to be an inexhaustible topic of conversation.
Here's a look back at 19 of the funniest, craziest and most poignant Super Bowl quotes of all time.
"Every game I've ever played, regardless if it was pre-season or Super Bowl, meant the same to me, and I laid it all on the line." –Brett Favre, former Green Bay Packers quarterback
"As a quarterback, there's no better way to finish your year, in winning a Super Bowl, than with a touchdown pass. The chances of that happening, by the looks of most of the Super Bowls, is a very rare chance. Fortunately for me, I had an opportunity." –Joe Montana, former San Francisco 49ers quarterback
"Our goal was to win, to win a Super Bowl, but also to win in the right way, to be role models to our community, to represent Indianapolis, the state of Indiana and the National Football League." –Tony Dungy, former NFL head coach
"I find it almost comforting to count calories, because it makes me conscious of what I'm eating. But on Super Bowl Sunday, I thought, 'Surrender to it. It's nacho time.' Then I ate nothing but Doritos all day." –Kristen Bell, actress
"You know, the Super Bowl is so fresh that every single commercial is even on, you know, some next-level entertainment." –will.i.am, musician
"As a player, it says everything about you if you made the Hall of Fame. But, then again, boy ... there's something about winning a Super Bowl." –Terry Bradshaw, former Pittsburgh Steelers quarterback and Fox broadcaster
"That's the biggest gap in sports, the difference between the winner and the loser of the Super Bowl." –John Madden, Hall of Fame head coach and NFL broadcaster
"The Super Bowl is Americana at its most kitsch and fun." –Sting, musician
"I've never been more nervous in my life than singing the national anthem at the Super Bowl." –Kelly Clarkson, singer/songwriter, Super Bowl Halftime Show performer
"The truth is the Super Bowl long ago became more than just a football game. It's part of our culture like turkey at Thanksgiving and lights at Christmas, and like those holidays beyond their meaning, a factor in our economy." –Bob Schieffer, jounalist
"The next MVP of the Super Bowl is just as likely to have been a full-time grocery store bagger last year as a Heisman Trophy winner." –Hunter S. Thompson, journalist
"I believe that a bad Super Bowl halftime show is still better than a soccer game." –Ron White, comedian
"Even when I was playing, I never thought much about the individual honors. I wanted to go to the Super Bowl." –Joe Greene, former Pittsburgh Steelers defensive tackle
"There is no future. This is the season. Get to the Super Bowl." –Troy Vincent, former NFL defensive back
"The chance of winning a Super Bowl in a city like New York, there's nothing like it. Once you win one, you get that bug to win another, that edge." –Mark Sanchez, New York Jets quarterback
"I never really understood the strip-joint thing. Why go to a place and get all excited and then have a hard time walking out?" –Tony Siragusa, former NFL defensive tackle
"We're going to win on Sunday. I guarantee it." –Joe Namath, former New York Jets quarterback, before Super Bowl III
"Pump it in there, baby. Just keep matriculating the ball down the field, boys." –Hank Stram, legendary Kansas City Chiefs head coach
"If I see Ray in a snowstorm and his truck is broken down and mine is running perfect, would I pick him up? No." –Shannon Sharp, former Denver Broncos tight end, on Super Bowl XXXIII opponent Ray Buchanan.
(All quotes via Brainy Quote or Sports Illustrated)
FOLLOW MORE IBT NEWS ON THE BELOW CHANNELS