Supreme Court Gay Marriage Decision: New Term Includes Facebook Threat, Discrimination Cases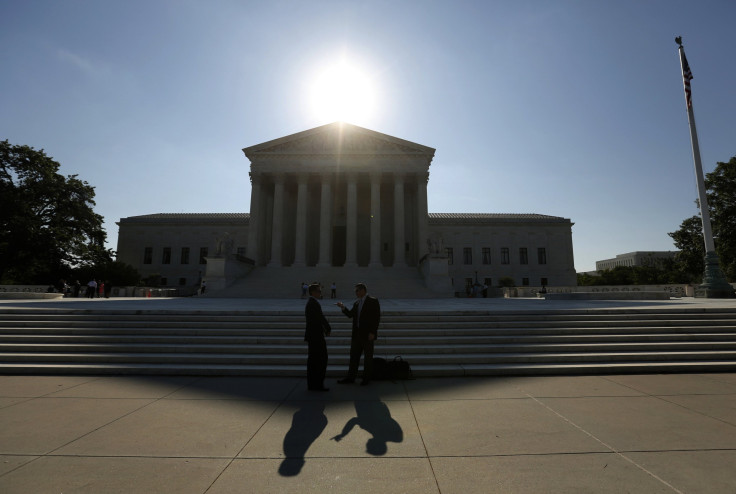 The U.S. Supreme Court will begin a new term Monday without a gay-marriage case on its docket, although it could choose to hear any of the seven such cases previously decided by federal appeals courts before its term concludes in June. Meanwhile, the Supreme Court has agreed to hear cases as diverse as one centered on religious discrimination and another focused on threats posted on Facebook, Reuters reported.
The first case to be heard by the court's justices will be Heien v. North Carolina, Scotusblog reported. Nicholas Heien was stopped by an officer of a local sheriff's department for having a broken taillight. During the traffic stop, the officer found cocaine in Heien's car. Heien later pleaded guilty to drug trafficking, Reuters said. An old state law requires only one working taillight, which would mean the traffic stop was invalid. Heien's case hinges on whether the officer's reasonable "mistake of law" was justification for the traffic stop, Scotusblog said.
The following day, the Supreme Court will hear Holt v. Hobbs. Gregory H. Holt is a Muslim serving a life sentence in an Arkansas prison. Holt wants to grow a beard because of his religious beliefs, but the state Department of Correction bans facial hair longer than a quarter-inch, the New York Times reported. Holt petitioned the Supreme Court with a handwritten note, and the prisoner's attorneys have argued 44 states have laws protecting the growth of facial hair for religious purposes, Reuters said.
Later in their term, the court's justices will hear Elonis v. United States Dec. 1. After his wife left him, Anthony Elonis posted threatening messages on Facebook. He was sentenced to 44 months in jail for violating a federal law that prohibits such messages. The justices will determine whether threats made on the Internet are an actual violation of federal law. This year, the main suspects in the Chicago air-traffic-control arson case and the Isla Vista shooting case posted threatening messages ahead of their purported crimes.
With respect to gay marriage, the Supreme Court could combine some or all the cases. It also could wait until January before making a decision about which case or cases to hear, as noted by the Washington Post.
© Copyright IBTimes 2023. All rights reserved.
FOLLOW MORE IBT NEWS ON THE BELOW CHANNELS