Supreme Court Healthcare Ruling: Obama Praises Decision Upholding Subsidies, Says 'Let's Get Back To Work'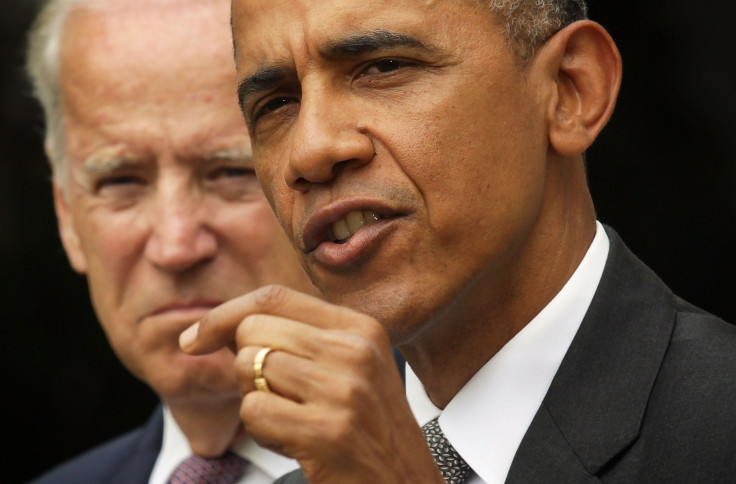 The Supreme Court handed the administration of President Barack Obama one more victory Thursday when justices ruled 6-3 to uphold the legality of federal subsidies to offset the cost of health insurance for millions of Americans. The president praised the ruling in the case, King v. Burwell, in a brief address from the White House Rose Garden, seizing on the decision as further proof that his landmark health care law is by and large a success for an Americans, even as he acknowledged that it could be better.
"This was a good day for America," he said. "Let's get back to work."
Even as Republican leaders were quick to criticize the court's ruling, Obama scorned the numerous efforts by the GOP to repeal or undermine the law as turning Obamacare into a "political football." Most Americans had heard little about the law beside the grumblings of Republican lawmakers and governors, he said, and some who benefited from it weren't even aware of the fact.
"And that's OK," the president said. "The law is working exactly as it's supposed to." He touted its successes: ending discrimination against women and people with pre-existing health conditions; helping families save money; and ensuring that health insurance, and therefore care, become an option for those who could not previously afford it.
The president also acknowledged that the law was hardly perfect. Now, with all the uncertainty generated by this Supreme Court case laid to rest, it is time to get on with the task of fixing its flaws, he said.
"With this case behind us, let's be clear: We've still got work to do to make healthcare in America even better," Obama said. From improving preventative care and the quality of hospitals to lowering the cost of care, the law itself and health care overall in America still have a ways to go.
But if there was one message to be gleaned from the president's remarks, it was this: Love it or hate it, Obamacare is here to stay. "What we're not going to do is is unravel what has been woven into the fabric of America," the president said firmly.
© Copyright IBTimes 2023. All rights reserved.
FOLLOW MORE IBT NEWS ON THE BELOW CHANNELS