Supreme Court Nomination Fight In Senate Threatens To Deepen SEC's Vacancy Woes After Scalia's Death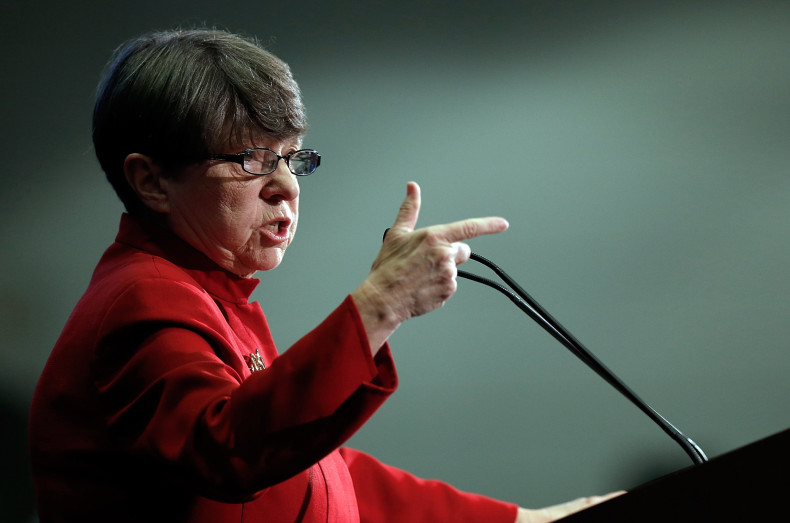 Following the death of Supreme Court Justice Antonin Scalia last weekend, Democrats and Republicans girded for battle over President Barack Obama's expected nomination to the high court. The political scrum could have spillover effects in the world of financial reform, where investors and consumer advocates await the confirmation of two nominees to the Securities and Exchange Commission.
The outlook isn't great for the SEC, which has operated with two top-level vacancies since the start of 2016, with little action expected in the near term from the Senate Banking Committee.
"As a formal matter, a vacancy on the Supreme Court should not influence the confirmation process for the two open SEC seats," Joseph Grundfest, a former SEC commissioner, told International Business Times in an email.
But in the current political climate, "horse-trading and hostage-taking are common," said Grundfest, now a professor at Stanford Law School. "It isn't hard to imagine Republicans reacting to President Obama's Supreme Court nomination by shutting down the confirmation process for other vacancies in an effort to punish the President."
The threat of impasse comes at a time of both heightened political polarization and ongoing rule-making responsibilities at the SEC, which is responsible for levying penalties against financial wrongdoers as well as promulgating securities regulations, particularly those mandated by the 2010 Dodd-Frank Act.
Although agency rules allow the SEC to conduct its ordinary business with just three of five commissioners in place, operating short-handed presents practical hurdles and image issues, according to Eugene Goldman, senior counsel in the law firm McDermott Will & Emery and a former senior counsel to the SEC's enforcement division.
"From a public policy viewpoint, the preference would be to have a full complement of commissioners to consider the significant rule-making still coming out of Dodd-Frank," Goldman said.
Some factors do weigh in the SEC's favor this time around, however. "I don't foresee great delay with the filling of those vacancies," Goldman said.
Former SEC officials noted the fact that the two nominees represent both sides of the political spectrum. In October, Obama nominated Lisa Fairfax, a Democrat favored by Sen. Elizabeth Warren, D-Mass., and Hester Peirce, a Republican and former Senate staffer.
That could make confirmation more palatable for a Congress gripped with partisan rancor. Traditionally, paired nominees have had an easier time sliding through congressional roadblocks. "Trying to get any political appointees through the senate in an election year is hard," said J. Robert Brown, Jr., a professor at the University of Denver Sturm College of Law. "These two are easier because they're paired."
Still, unprecedented levels of Senate inaction, combined with the wild card of an election-year Supreme Court nomination, cloud the chances for SEC appointments. "This whole thing with Scalia sucks the air out of the room and preoccupies everybody," Brown said. "If it doesn't get done by March or April, you have to wonder whether it will be done by the election."
So far, the 114th Congress, which spans early 2015 to January 2017, hasn't seen a single nominee — to any position — who was referred to the Committee on Banking, Housing and Urban Affairs make it out of that committee. The pause has left a backlog of 16 potential appointees waiting. However, since 2001 nearly 80 percent of nominees to the banking committee have eventually won confirmation.
With the exception of the legally mandated Senate testimony last week of Federal Reserve Chair Janet Yellen, the banking committee has held no hearings since October, as Committee Chairman Richard Shelby, R-Ala., has grappled with a primary challenge.
Democrats on the committee have complained over what they perceive as obstruction. "It is shameful that the Senate Banking Committee has failed for more than a year to vote on any of the President's nominees," Sen. Sherrod Brown, D-Ohio, told IBT in a statement. "It's long past time for the committee to stop shirking this basic duty."
Shelby's office did not respond to requests for comment.
The ongoing vacancies at the SEC, meanwhile, come as the agency attempts to wrap up Dodd-Frank rule-making efforts before Obama leaves office. In the sixth year of that law's implementation, nearly a quarter of those rules have yet to be finalized, including much-contested provisions around executive compensation, stress tests for major financial institutions and investment banking conflicts of interest.
Last fall, the SEC listed more than 60 regulatory goals slated to be completed by October 2016.
Former commissioners said that a short-staffed commission can discharge its duties as usual but faces additional obstacles. A recusal of one of the three members, for instance, can leave the commission with just two decision-makers. If the remaining duo differs over a rule or enforcement action, Karmel said, it creates an impasse.
If the duo does agree, meanwhile, the political optics may suffer. "It doesn't give as much credibility to rule-making if you only have two commissioners deciding," said Roberta Karmel, a professor of law at the Brooklyn Law School and a former SEC commissioner.
This isn't the first time that the SEC has soldiered through multiple vacancies. In 2002 the agency finalized 18 rules in seven months with just three commissioners. And the SEC operated with just two commissioners for a half-year stretch during the Clinton administration.
But the challenges this time around are different, particularly given the rules mandated by Dodd-Frank, the most contested and far-reaching raft of financial reforms since the New Deal.
Some of those rules have generated hundreds of thousands of public comments. "There's a much greater need on the part of the commission to consider a lot of different perspectives," said Brown, the University of Denver law professor. "You need a full load of commissioners to make sure that that happens."
In the first half of the first quarter of 2016, the SEC has advanced just one rule to its final stage. During that same time period between 2011 and 2015, the agency finalized roughly three rules, on average. "Some of these rules have been considered for a long time," Goldman said.
And even at full capacity, the agency has faced recurring organizational hang-ups. SEC Chair Mary Jo White has been forced to recuse herself from dozens of decisions in her three years at the helm, the New York Times reported last year, owing to her husband's position at law firm Cravath, Swaine & Moore, which represents major corporate clients.
Former commissioners have even cautioned potential SEC recruits to take a hard look at the commission's gridlock and inaction before accepting an appointment, the Wall Street Journal reported last year. The SEC declined to comment for this story.
"The bigger picture is that government has become so partisan that it's very difficult to do day-to-day business," said Karmel, the former SEC commissioner. "The Senate may decide they're just not going to confirm anybody for a year."
Editor's note: A previous version of the chart in this story ("Senate Banking Committee Confirmation History") listed 13 nominees referred to the committee in 2015-2017. The correct number is 16. The chart has been changed to correct this error.
© Copyright IBTimes 2022. All rights reserved.