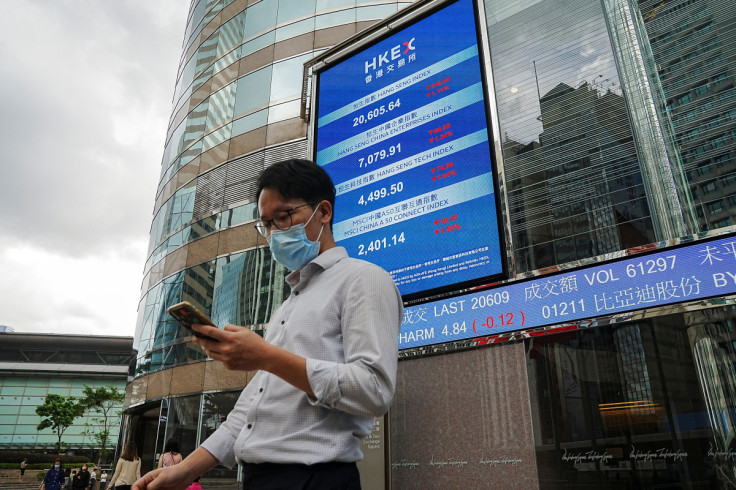 A look at the day ahead in Asian markets from Jamie McGeever.
With little on Thursday's Asian economic data docket aside from Taiwanese inflation, investors will take their cue from Wall Street's slide and deluge of Fed commentary on Wednesday, and await some key Chinese indicators in the days ahead.
China's economy is revving up its engines again after a prolonged COVID-19 lockdown stalling, and economists are having to adjust their forecasts just as quickly.
Citi's economic surprises index for China is now at its highest level since May last year. This may surprise no one, given how beaten down expectations were before Beijing's sudden 180 degree turn on its zero-COVID policy in December.
But still, the index currently stands at 64.8 and has been higher in only a handful of periods in the past 15 years.
GRAPHIC: China economic surprises index -
Of course, a high surprises index can be read two ways: are incoming numbers exceeding forecasts because they are strong in their own right, or because economists' expectations were too gloomy to begin with?
The running assumption is China's reopening is inflationary for the world. Rising demand from one of the world's largest consumers for commodities, oil, energy and resources will push up prices.
But there is a countervailing impact from the increased supply of all the goods and components that China produces, such as semiconductors and manufactured goods.
Inflation and inflation expectations around the world may be moderating, but policymakers continue to talk tough. India's central bank on Wednesday raised rates as expected, but surprised markets by leaving the door open to further tightening, following Australia's example on Tuesday.
A raft of Fed officials on Wednesday signaled it is far too early to call victory on inflation, and so markets are pricing in U.S. rates staying higher for longer.
Back to China, and data on Friday are expected to show monthly and annual consumer price inflation in January picking up to 0.7% and 2.1%, respectively.
Meanwhile, lending figures in the coming days are expected to show a significant increase in activity in January. Beijing's focus is on boosting growth, so further stimulus measures are likely this year.
Here are three key developments that could provide more direction to markets on Thursday:
- Taiwan inflation (January)
- Japan money supply (January)
- Germany inflation (January, prelim)
(By Jamie McGeever; Editing by Josie Kao)
© Copyright Thomson Reuters 2023. All rights reserved.