Surprise! Who Owns The Mag That Published The Kate Middleton Topless Photos? Silvio Berlusconi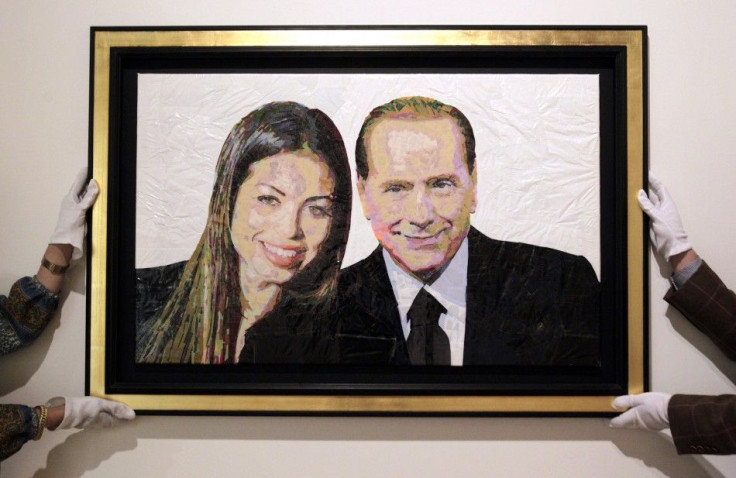 There's an international twist in the scandal that erupted after the publication of Kate Middleton's topless photos by the French weekly magazine Closer. And it involves none other that the publishing magnate and former Italian prime minister Silvio Berlusconi, a man whose own cavortings with topless women played a part in his fall from power last year.
The French celebrity mag is owned by Mondadori, the largest publiser in Italy, which also has a stable of international publications across Europe. And Mondadori is owned by Fininvest, the holding company for Berlusconi's empire. His daughter Marina Berlusconi is Mondadori's chairwoman.
According to the Mondadori France website, Closer was launched in 2005 and has a circulation of around 400,000 copies. Mondadori's French operation says it publishes 27 magazines with a combined readership of 21 million people a month, according to a study by French company Audipresse.
Although it is unlikely that Berlusconi himself ever knew the magazine would publish the controversial photos -- Closer is just one of hundreds of publications by Mondadori -- the connection will certainly raise eyebrows, given the tycoon's notorious penchant for scantily clad young women.
Berlusconi is currently on trial on charges of having sex with an underage prostitute during his infamous "bunga bunga" parties, which featured topless, and fully nude, starlets and call girls.
Prosecutors say Berlusconi had sex with Karima el Mahroug, an exotic dancer known as Ruby Heart-Stealer, when she was not yet 18 and used his power as prime minister to spring her out of police custody after she had been held for theft. (He says he didn't do it, she says so too, and both agree that she told him she was 24.)
Berlusconi resigned in November 2011 after the scandal broke, officially because financial markets had lost faith in his government's ability to tackle the economic crisis. He remains a member of parliament, and may announce on Saturday his candidacy for next year's election.
But before being a politician -- he took the prime minister's post by storm in 1994, mere months after announcing he would run -- he was a media magnate, and it was the purchase of Mondadori that propelled him from a tv tycoon to the far more respectable role of owner of a big publishing house. Mondadori was also the owner of Panorama, Italy's best-selling newsweekly, and celebrity-themed mags that also sold enormously well. Combined with his three tv networks, which routinely competed with state broadcaster Rai for the biggest audience numbers, the purchase meant he now had the eyeballs of most Italians, every day. Some would say it is not a chance that he became the country's leader just three years after buying Mondadori.
The publishing house was founded in 1907. Berlusconi's acquisiton of Mondadori led to a legal battle with a rival tycoon, Carlo De Benedetti, which ended with an appellate court giving Berlusconi ownership. But there was, in that story too, a twist: Italy's Supreme Court of Cassation said in 2007 that a lawyer for Berlusconi had bribed the appellate judge.
© Copyright IBTimes 2022. All rights reserved.
FOLLOW MORE IBT NEWS ON THE BELOW CHANNELS