Suspected Boko Haram Militants Abduct 40 Boys From Nigerian Village, As Chibok Parents Ask UN For Aid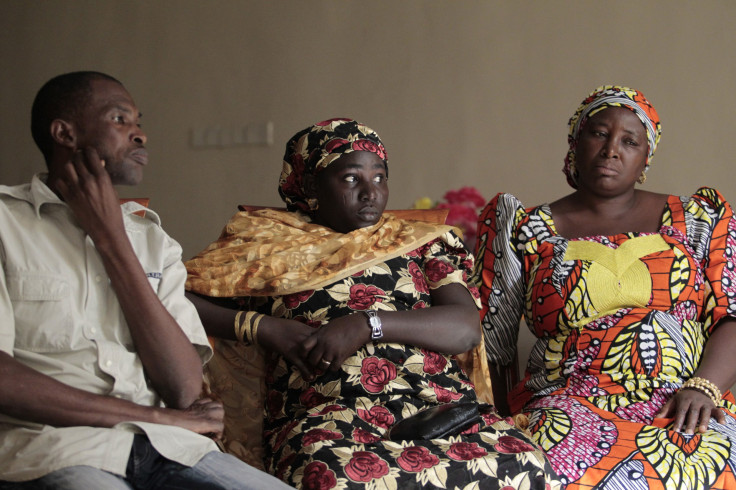 The same week hundreds of Nigerian parents appealed to the United Nations to help find their kidnapped daughters, suspected Boko Haram gunmen killed at least 23 people in neighboring Cameroon and abducted dozens of boys from a village in Nigeria's northeast, where the militant Islamist group has gained international attention for a series of mass kidnappings and violent attacks.
Witnesses told Reuters a group of men carrying weapons abducted 40 males between the ages of 15 and 23 from the remote village of Malari Wednesday night, and security experts suspect Boko Haram is responsible.
Late Thursday, at least 11 people were killed when Boko Haram members fired on a bus in Waza, in Cameroon, where they have been conducting attacks in recent weeks, according to CNN.
Boko Haram, whose name can be translated as "Western education is forbidden," seeks to establish Shariah, or Islamic law, in Nigeria, among other goals. It has been active in its current form since 2009. But members have become especially violent in the past year and are responsible for thousands of deaths, according to the Nigeria Social Violence Project and the School of Advanced International Studies at Johns Hopkins University.
Experts fear the tensions will only increase as Nigeria, now the largest economy in Africa, approaches elections this February, according to Chatham House, the Royal Institute of International Affairs in the U.K.
The group, already holds sway over large swaths of area in Nigeria's rural northeast, has been responsible for the killing and kidnapping of hundreds of people, and it is known for using young boys as child soldiers and young girls as laborers, as reported by the Christian Science Monitor. It became an international topic of discussion when members kidnapped more than 200 schoolgirls from the village of Chibok in April. The incident occurred just weeks before world leaders gathered at the World Economic Forum in Abuja, the capital city of Africa's largest economy.
Months later, parents of the kidnapped girls are still looking for them. They have formed a group to lobby the government for support, and they used the hashtag #BringBackOurGirls to draw attention on social media. According to Voice of America, they met this week with United Nations representatives to ask for aid.
© Copyright IBTimes 2023. All rights reserved.
FOLLOW MORE IBT NEWS ON THE BELOW CHANNELS