Suspected Copenhagen Shooter Omar El-Hussein Not Part Of Terror Cell, Denmark Leader Helle Thorning-Schmidt Says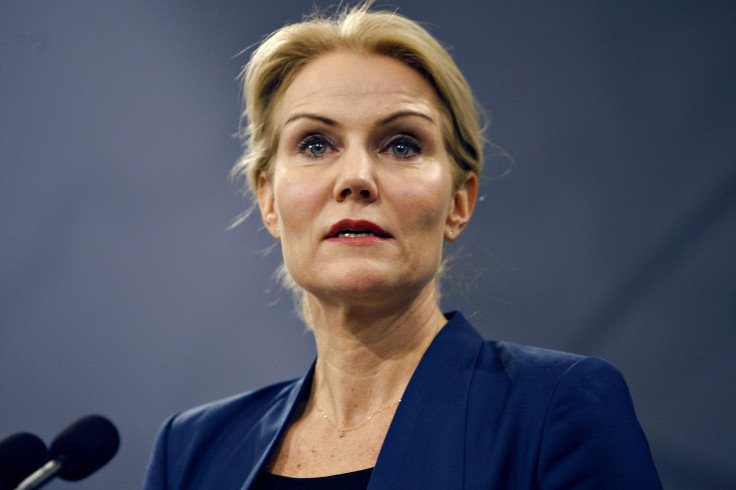 Denmark's Prime Minister Helle Thorning-Schmidt said Monday there was "no indication" that Copenhagen shooting suspect Omar El-Hussein was acting on behalf of a larger terrorist network, according to the BBC. Her comments came as Denmark attempted to make sense of the "lone wolf" attacks that killed two people in separate attacks at a cultural center and a synagogue.
"He was known by the police for several criminal acts, including severe violence, and he was also known to be linked to a criminal gang in Copenhagen. But I want to also make very clear that we have no indication at this stage that he was part of a cell," Thorning-Schmidt said at a news conference.
Police shot and killed the 22-year-old El-Hussein in Copenhagen's Norrebro district Sunday after he opened fire on them, Al Jazeera reported. Police have yet to officially name El-Hussein as the attacker, but Danish media identified him as the man responsible for Saturday's terrorist attacks in the capital. Danish police also arrested and charged two men they say helped dispose of El-Hussein's weapon and hide him from authorities, the BBC notes. The men, who have yet to be named, denied wrongdoing and appeared at a hearing Monday.
Authorities dismissed rumors that El-Hussein had recently returned from the Middle East. He had a history of violence and was released two weeks ago from a two-year prison term.
"We are not talking about a foreign fighter who has been abroad fighting in Syria or Iraq," said Foreign Minister Martin Lidegaard. "We are talking about a man who was known by the police due to his gang activities, his criminal activities inside Denmark. Whether he was radicalized inside jail where he was just released from or he has been moving around in these environments before is as yet rather unclear."
The first Copenhagen shooting occurred at about 4 p.m. local time Saturday at Krudttoenden cultural center during a forum on "Art, blasphemy and freedom of expression." The assailant shot dead 55-year-old film director Finn Norgaard and wounded at least three police officers. Lars Vilks, a 68-year-old Swedish cartoonist known for drawing caricatures of the Prophet Muhammad, was present at the forum and later said he was the gunman's target. The assailant fled the scene in a hijacked car.
Hours later, a second shooting occurred at a Copenhagen synagogue, where congregants had gathered to celebrate a bat mitzvah. Dan Uzan, a 37-year-old security guard, was shot dead, while two police officers suffered wounds to their arms and legs.
© Copyright IBTimes 2023. All rights reserved.