Copenhagen Shooting Update: Omar El-Hussein Identified As Terror Attacks Suspect Killed By Police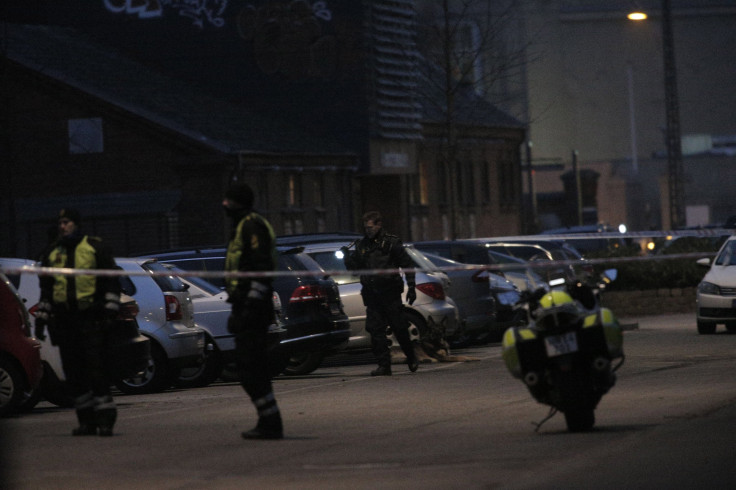 Police in Denmark have not yet confirmed the identity of the man killed in a shootout Sunday morning, but Omar El-Hussein, 22, fits a description authorities released in the search for the person responsible for the two terror attacks in the city that left two people dead and five police officers wounded this weekend. The suspected gunman was killed in a shootout with police in the Noerrebro district of Copenhagen, investigators said in a statement.
Police said he was returning to an address that was under surveillance about 5 a.m. and was wearing clothes similar to the synagogue shooter. When officers tried to make contact with the suspect, he opened fire and police fired back, they said. Officers found two guns on the suspect after they shot and killed him, CNN reported.
No police were injured in the exchange, according to a statement released by authorities. No further information was released.
"We assume that it's the same culprit behind both incidents, and we also assume that the culprit that was shot by the police task force on Norreport station is the person behind both of these assassinations," Chief Police Inspector Torben Molgaard Jensen told Reuters.
El-Hussein was identified by Ekstra-Bladet, a Danish tabloid, which reported he was released from jail only two weeks ago after serving a term for aggravated assault. El-Hussein matched the description released by police of a 22 year old with a criminal record.
Police said earlier they were looking for a man El-Hussein's age with a history of assault and weapons offenses and links to gangs, Agence France-Presse reported Sunday.
El-Hussein was wanted by police in November 2013 for stabbing a fellow passenger on a train, Ekstra-Bladet reported. This was corroborated by a statement issued by Danish police in 2013, describing an incident in which a man identified as Omar El-Hussein had stabbed a train passenger repeatedly with "a big knife," AFP reported.
One person was killed and three wounded when a gunman opened fire on a free speech event being held at a Copenhagen cultural center Saturday. Hours later a gun attack against a synagogue in the city left one person dead and two wounded. The man killed by police Sunday was shot near the sites of the other shootings.
© Copyright IBTimes 2023. All rights reserved.