Suspects Confess To Cannibalism After Body Without Organs Found At Home
A criminal case was initiated after a body chopped up with an ax was found Wednesday inside a house in the Kirov district of the Leningrad region, Russia.
Neighbors informed police Wednesday morning after they saw an adult and a child get out of a window of the house, and noticed smoke coming from the structure. When the police arrived, they found Aleksey Popovich's body with his severed head and arms in the house. His head was in the stove beside a frying pan.
The police also found chopped wounds with seized flesh in the region of the heart, chest and abdomen of the dead body. They also discovered an ax next to the body. It was later found the smoke from the house was the result of an unsuccessful arson attempt.
The same evening, police officers detained 22-year-old Arkady Zverev and his 12-year-old companion, Valeria — who lived in the house where the body was found — on a street in the village of Novinka. Neighbors told the police the two have been living for some time in the apartment and they have heard them quarrel with the landlord, Popovich, several times. The deceased's brother said the former often allowed unfamiliar people to live with him, 47 News reported.
The detainees have confessed to the murder and also said they tried to cook the flesh of the corpse. However, their testimonies did not support each other's claims.
Valeria told the police she took a knife bought in a store and stuck it in Popovich several times and her friend Zverev cut off his head and chopped off his hands with an axe. She said they removed some of the meat from the chest and roasted it and also fried the brain.
However, in Zverev's version, the two allegedly paid some money to Popovich couple of days ago, to stay for a month. However, Popovich allegedly demanded more money Tuesday. A conflict arose and Valeria told Zverev to kill him. Accordingly, he grabbed a knife and repeatedly began to stab him in the neck. They then chopped him with knife, and put the brain in the pan. While Zverev dozed off after that, Valeria stayed awake to watch the corpse all night. In the morning, the house was filled with smoke as the stove wasn't turned off, due to which a neighbor knocked on the door, and the duo escaped through the window.
A criminal case has been filed and Zverev will be arrested soon. Valeria on the other hand will be placed in a separate room at a specialized Center for the temporary isolation of juvenile offenders. Currently, an investigative team consisting of a number of investigators and criminologists of region as well as operatives of the main directorate of the Ministry of Internal Affairs of Russia were working at the scene.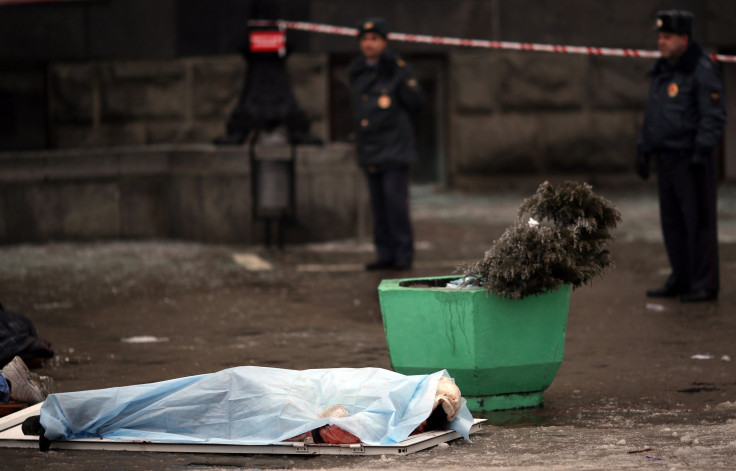 © Copyright IBTimes 2023. All rights reserved.