Sweden Ends Saudi Arabia Military Deal Following Dispute Over Human Rights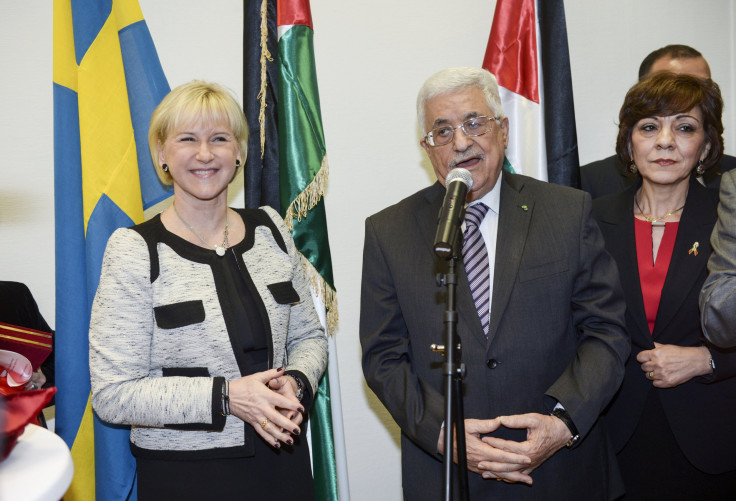 Sweden will not extend an arms and military training deal with Saudi Arabia, Swedish Prime Minister Stefan Löfven announced Tuesday, one day after Saudi Arabia blocked Swedish Foreign Minister Margot Wallström from speaking as a guest of honor at an Arab League summit in Cairo.
The government had also faced growing pressure in the past month from parliamentarians to cut its military ties with Saudi Arabia, which Wallström has called "one of the countries in the world that most clearly and systematically violates women's rights." Swedish members of Parliament (MPs) wrote in a local newspaper that "it is not defensible to export weapons to a cruel regime," Swedish news site the Local reported last month.
The Swedish foreign ministry said Monday that Saudi Arabia, which has a poor track record of human rights, had barred Wallström from giving her speech in Cairo because of Sweden's previous criticism of Saudi Arabia's human rights violations. "The only explanation we've got is that this is because of the statements the Swedish government has made regarding human rights in Saudi Arabia," Erik Boman, a ministry spokesman, told Reuters. Löfven, the prime minister, said Tuesday that the arms deal's termination had "nothing to do with what happened in recent days."
Sweden is the 12th-largest exporter of arms in the world, Reuters reported. Sweden and Saudi Arabia first signed their arms deal in November 2005 and extended it in 2010. It was up for renewal this year. From 2011 to 2014, the deal brought in $567 million for Swedish companies.
Before Tuesday, some in Sweden strongly opposed the prospect of ending military cooperation with Saudi Arabia. "Trade is important for promoting the development of human rights and democracy," business executives wrote in an open letter published Friday. Defense and arms companies stand to lose billions in sales now that the agreement is off.
© Copyright IBTimes 2023. All rights reserved.