Sweden Signs Defense Deal With Denmark, Amid Increased Fear Of Russia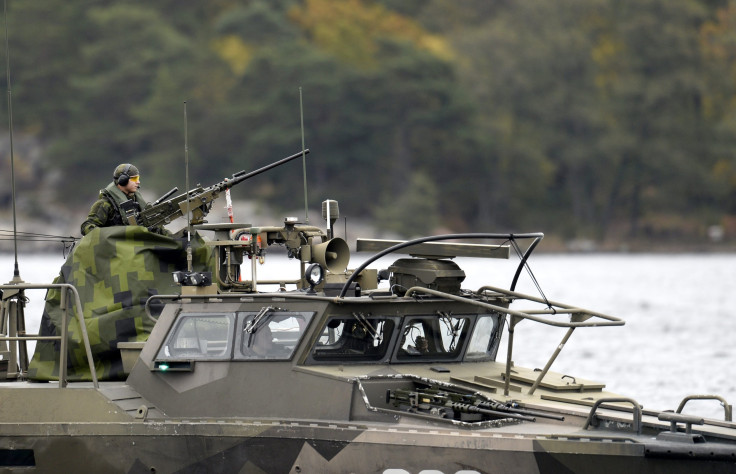 Two weeks after signing a war pact with neighboring Finland, Sweden has made a similar deal with another Scandinavian neighbor, Denmark. While the deal is set to be confirmed later in March, Swedish Defense Minister Peter Hultqvist stressed that the agreement will not bring neutral Sweden any closer to joining NATO in the face of increased Russian aggression that is worrying Scandinavian nations.
"Deepened Nordic bilateral and multilateral cooperation will strengthen the national defense as well as the ability to conduct operations in our immediate area and beyond," Hultqvist told Stockholm news site The Local on Tuesday. "A deeper cooperation with Denmark is a part of closer cooperation with our Nordic neighbors, which strengthens security in our region."
The deal between Finland and Sweden, both outside of NATO, is set to ensure shared communications during peacetime and times of war, and was arguably prompted by the March 2014 annexation of Crimea by Russia, the 11-month-old East Ukraine war, and increased Russian military flights closer to Western countries' airspace.
Despite being neutral, Sweden has been the subject of simulated bombing raids by the Russian air force on its Baltic coast in April 2013, as well as apparent infiltrations from Russian submarines entering Swedish waters near the Stockholm archipelago in October 2014.
However, each Baltic nation has witnessed incidents of Russian jets flying near its sovereign airspace over the last year, even though the jets stayed within international airspace. However, the dangers of such flights have angered both Sweden and Denmark.
In December, Scandinavian Airlines reported that one of its passenger planes nearly collided with a Russian military jet while flying out of Copenhagen.
Incidents like this have prompted closer partnerships in the region.
"Partnerships with the Nordic countries are completely natural because they are our neighboring countries and we are all part of Nordefco [Nordic Defense Cooperation]," Hultqvist told the Local. Nordefco is a defense agreement among the five Nordic states -- Denmark, Finland, Iceland, Norway and Sweden.
Denmark's Defense Minister Nicolai Wammen told Danish news agency Ritzau on Monday that the latest developments in East Ukraine had prompted the deal "and have given us a reason to have a look at areas where we could extend our cooperation."
The focus of the relationship, according to Hultqvist, is to extend cooperation at sea and in the air. "The armed forces have been tasked with overseeing possible exchange of information, access to each other's territorial waters and airspace," Hultqvist said.
The defense deals with Finland and Denmark have come at a time when attitudes on joining NATO are changing in Sweden. Once a fiercely neutral country, it has in recent times drifted toward greater cooperation with NATO.
Support for NATO membership among the population has increased in recent years, but most still prefer to be neutral. A January 2015 poll showed that 33 percent of Swedes favored NATO membership, an increase of 5 percent from the previous year.
The newly elected Swedish government is a coalition of Social Democrats and the Green Party, both traditionally opposed to the idea of joining NATO.
"The strange thing is that the country still has a close relationship with NATO, but as non-members we can't affect anything," Swedish military expert Johanne Hildebrandt told the Local in February. "It is as if we were a mistress who in spite of several proposals refuses to get married, despite the fact that it would be beneficial to us in many ways."
© Copyright IBTimes 2023. All rights reserved.