Sweden Submarine Incursion: Country Releases Sonar Image As Proof Of Foreign Submarine Incursion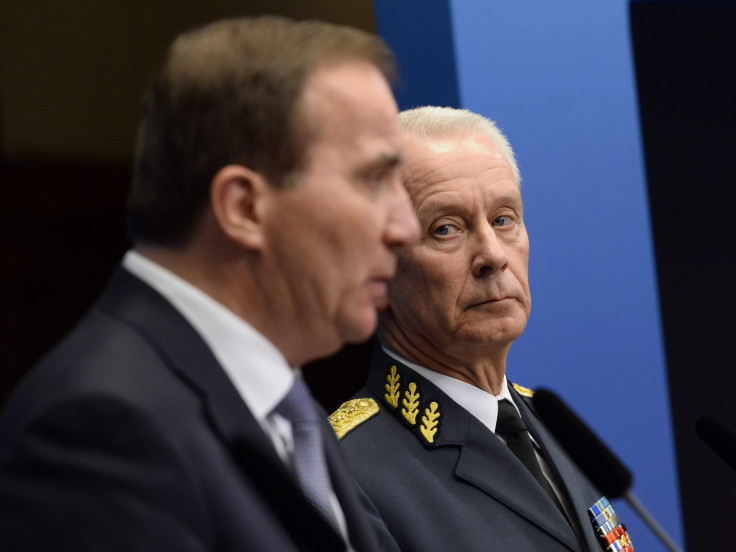 Sweden released pictures Friday, including a sonar image taken off the coast of the Stockholm archipelago, which it said were clear evidence that a foreign submarine had entered its territorial waters in October. The possible intrusion by a foreign vessel, which had triggered a frantic search by the Swedish navy, was called off after a week on Oct. 24.
"The Swedish armed forces now confirms that a submarine has violated Swedish territorial integrity," Sverker Goranson, the supreme commander of the Swedish Armed Forces, said in a statement released Friday, adding that results from an intelligence analysis conducted in October were unambiguous.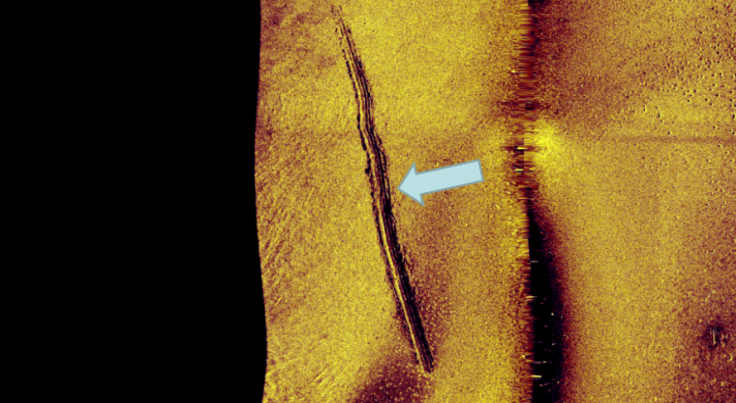 "There is no doubt, we have excluded all other explanations. Swedish territory has been seriously and unacceptably violated by a foreign power," Goranson said. However, he said that the analysis had not been successful in identifying the nationality of the "intruder," which many analysts suspect was a Russian vessel.
The sonar image, released during a press conference Friday, shows tracks on the sea floor, which Goranson reportedly said were left by the submarine.
"Sensors from the Swedish Armed Forces also confirmed echoes in the area. Similar observations were made by multiple credible sources," Goranson said, in the statement. "Each of these observations has a high credibility. Together with other observations, and a confirmed submarine, they generate a pattern."
The search operation in the Baltic Sea had brought back memories of the Cold War, when Soviet ships routinely conducted operations in the region. However, Russia has consistently denied sending a submarine to the region and had even suggested that the suspected intruder might be a Dutch submarine.
Swedish Prime Minister Stefan Lofven also said on Friday that incursions into Swedish territories are "completely unacceptable" and warned that such incidents presented "enormous risks" for those involved, according to media reports.
© Copyright IBTimes 2023. All rights reserved.