Swiss Zoo Will Stuff Bear Cub It Euthanized In April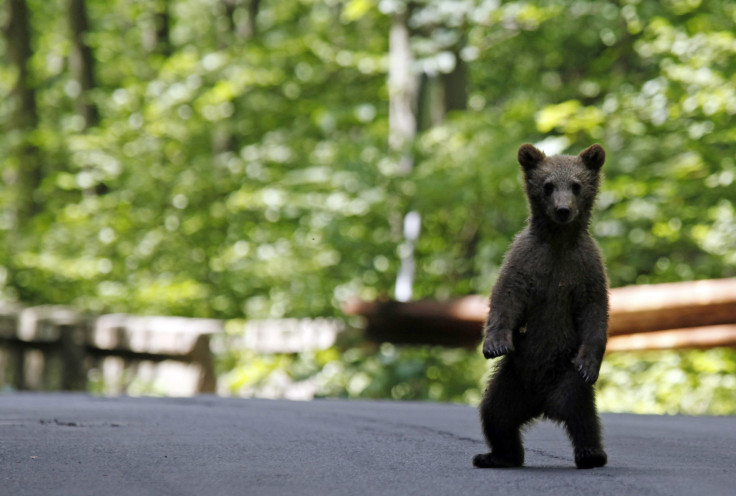 A Swiss zoo is facing criticism for its decision to stuff and display a healthy brown bear cub it euthanized in April. Zoo officials at Dählhölzli Zoo in Bern say they will display the stuffed bear cub to teach that "nature can be cruel."
The bear, known as Cub 4, was being bullied by its father, Misha. The dad had already killed one of the Cub 4's siblings and its mother was failing to protect it from Misha. If left unchecked, Misha would likely do the same to Cub 4 so zookeepers decided it would be more humane to euthanize it. Officials called it "a difficult decision, but unfortunately necessary."
"As a zoo and therefore as animal keepers we are obligated to take action when an animal must suffer unnecessarily. This was clearly the case with '4'," the zoo said in a statement.
This week the zoo announced that Cub 4's remains would be given to a taxidermist to be stuffed and used in the zoo's educational department. Dählhölzli Zoo's education department keeps other animal remains for educating visitors, including school groups.
"It's part of the story, it's part of the life of this little bear and it should not be hidden. It should be retold, if it's possible," zoo educator Doris Slezak said
"Nature can be very cruel and that's something we want to show kids. We think that it's right that this bear still has a function after his death, and it will help people to understand nature."
The decision to euthanize Cub 4 drew sharp criticism from animal rights groups who say not only was the euthanization unnecessary, but that Misha and Masha shouldn't have been allowed to mate in the first place. One petition has nearly 87,000 signatures.
Dählhölzli Zoo officials contend that separating the family was not an option. Misha and Masha were privately raised together and have a strong connection. Separation in the past has caused behavioral issues for both. They hoped that allowing the two to breed would afford them a more "natural" life, but admitted they knew that the zoo "would be taking a risk with this decision."
The controversy is reminiscent of the debate following the Copenhagen Zoo's decision to euthanize and publicly dissect a healthy adolescent giraffe in February. Zoo visitors were invited to watch the giraffe being dissected and fed to a group of lions. The Danish zoo caught more flak when it euthanized four lions a month later.
Misha was sterilized on Jun 16 and all further breeding has been put on hold. Misha and Masha are reportedly back to their normal pre-cub behavior.
© Copyright IBTimes 2023. All rights reserved.