Switzerland Swarming With Russian Spies? Dozens Disguised As Diplomats Posing Threat, Secret Services Says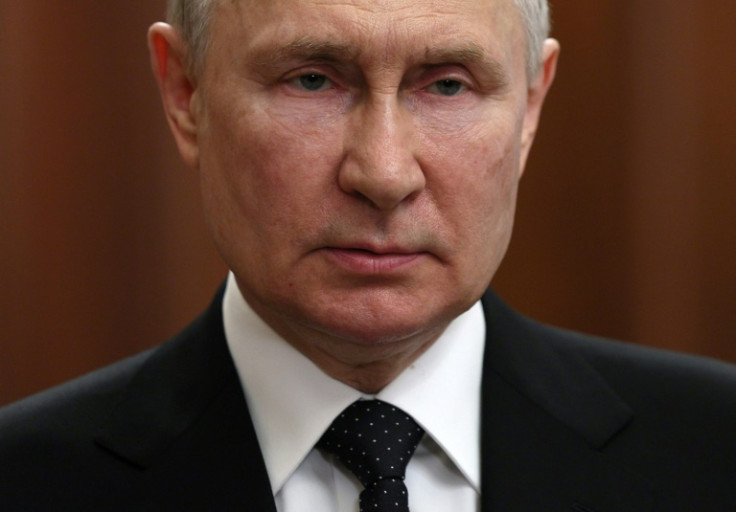 KEY POINTS
Switzerland's main intelligence agency, the Federal Intelligence Service, released its annual report Monday
Roughly a third of Russia's 220 accredited officials are likely spies
Chinese agents take non-diplomatic cover and masquerade as scientists, journalists and entrepreneurs: FIS
Switzerland has become the new hotspot for Russian and Chinese espionage activity, Swiss secret services said.
The Alpine nation — home to several international organizations' headquarters — is swarming with Russian spies disguised as diplomats while Russian intelligence activities in other parts of Europe and North America have weakened in recent years, according to a report released by Switzerland's main intelligence agency, the Federal Intelligence Service (FIS), on Monday.
The agency said dozens of Russia's accredited officials in Geneva and the Swiss capital of Bern are likely to be Russian spies, AP News reported.
"Of the roughly 220 people that are accredited as diplomatical or technical-administrative personnel at the diplomatic and consular representations in Geneva and Bern, at least a third are likely still active for Russian intelligence agencies," the FIS said in its annual report. "Europe-wide, Switzerland is one of the states in which the most Russian intelligence personnel are deployed under diplomatic cover, including due to its role as a host country for international organizations."
Geneva is home to the UN's European headquarters and several other UN agencies and international organizations. Hence, a number of diplomats are posted here or often make visits to the city, the Brussels Times reported.
The FIS said Russian spies deployed under diplomatic cover pose a threat to Switzerland. The espionage activities have a negative impact on Switzerland's credibility and on Geneva's importance on the global stage, FIS chief Christian Dussey noted. "Russia has destroyed the rules-based order for peace in Europe."
"The effectiveness of international forums for maintaining peace and security, such as the UN or the OSCE, has continued to decline," the agency said. "There are no signs of a new stable world order."
Switzerland has also become a hub for Chinese espionage. The number of Chinese spies working under diplomatic cover is reportedly comparatively lesser than Russian spies because they are most likely to masquerade as scientists, journalists and entrepreneurs.
The FIS, which has around 450 employees, said the war in Ukraine has pushed them to monitor areas that previously received less focus. Countries like Turkey and India are receiving a better share of their attention now, the agency added.
© Copyright IBTimes 2023. All rights reserved.