'Swole' MMA Fighter Performs Insane Flying Knee, Breaks Punching Bag With One Hit
Former "Belgium's Got Talent" contestant, bodybuilder and MMA fighter Erko Jun recently showed off multiple talents on social media.
Not too many bodybuilders can actually fight, especially on a professional level. However, bodybuilder turned MMA fighter Erko Jun from Belgium begs to disagree.
Jun has been an internet sensation for quite some time, specifically, on Instagram. Ever since his entertaining bodybuilding and dancing act on Belgium's Got Talent several years ago, Jun has quite had a career, and currently, he is into MMA.
Just a few days ago, the masculine fighter impressed his 1 million followers by performing an incredible flying knee. Jun's flying knee was so high that he managed to hit the upper most part of the punching bag. In slow-motion, the "swole" mma fighter looked like he was actually kneeling in mid-air.
The said post appeared to be some sort of a motivational stunt Jun made specifically for his followers.
"Whatever you do in life, always aim HIGH," Jun wrote.
Prior to the insane flying knee stunt, Jun also showed off the extreme power he possesses in his hands. Although the 29-year-old fighter has already proven that he has legitimate knockout power inside the cage, it seemed like he still want to convince everybody that he is more than just a masculine body.
In a different post, Jun can be seen breaking a punching bag with just a single hit. The video was a compilation of random things Jun has done recently. It also included some clips from his MMA matches where he battered his opponents up. But aside from being regarded as a beast inside the cage, Jun also showed his other side in the video.
Apparently, Jun likes to dance at any given time and looking at the video, it is hard not to think that dancing is one of Jun's passions in life.
In the past, there was also a bodybuilder who became an internet sensation because of his stunts. Although many still doubt his MMA skills, bodybuilder named "Kali Muscle" still managed to establish his fanbase by showing off extreme power and MMA stunts. However, for some reason, Muscle still has not fought a single match inside the cage until this day.
Jun has an undefeated MMA record of 3-0. He currently signed by Konfrontacja Sztuk Walki (KSW), a premiere mixed martial arts organization in Poland , where he fights as a heavyweight. Thus far, all of Jun's wins under the promotion came by way of knockout.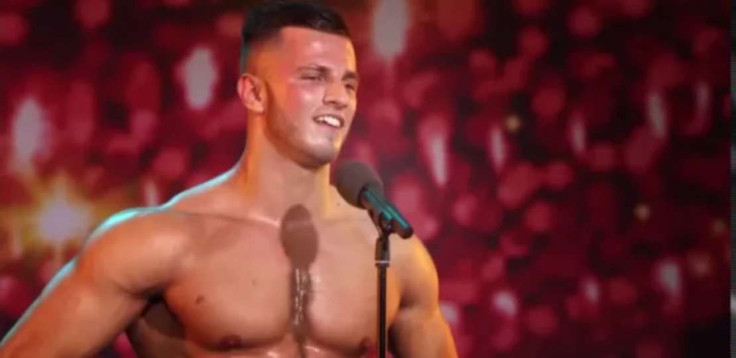 © Copyright IBTimes 2023. All rights reserved.