Symptoms Of The Omicron COVID Variant Explained: What You Need To Know
Symptoms of the new Omicron COVID variant are said to be "extremely mild," according to the South African doctor who first identified patients with the virus strain.
Dr. Angelique Coetzee, chair of the South African Medical Association, told BBC on Sunday about the "unusual symptoms" which she now links to the Omicron variant.
Coetzee started seeing patients around Nov. 18 who had different symptoms than the highly contagious and prevalent Delta variant.
She told BBC, "It actually started with a male patient who's around the age of 33 ... and he said to me that he's just [been] extremely tired for the past few days and he's got these body aches and pains with a bit of a headache."
The patient also had more of a "scratchy throat" versus a sore throat and no cough or loss of taste or smell, which is common with previous strains of the coronavirus, Coetzee said.
Coetzee continued by saying the patient did test positive for COVID, along with his family, and she began seeing more patients that day with similar symptoms to his, which caused her to warn the South African vaccine advisory committee of her findings.
There is still much unknown about the Omicron variant and the World Health Organization has warned that it will take weeks to understand the full effects of the variant, deeming it a "variant of concern."
The WHO said on Sunday, "There is currently no information to suggest that symptoms associated with omicron are different from those from other variants."
The Centers for Disease Control and Prevention has said the symptoms for COVID-19 are fever or chills, cough, fatigue, shortness of breath or difficulty breathing, muscle or body aches, headache, a new loss of taste or smell, sore throat, congestion, runny nose, nausea or vomiting, and diarrhea.
But Coetzee told BBC, "What we are seeing clinically in South Africa — and remember I'm at the epicenter of this where I'm practicing — is extremely mild, for us [these are] mild cases. We haven't admitted anyone. I've spoken to other colleagues of mine and they give the same picture."
The Omicron variant was identified by South Africa's National Institute of Communicable Diseases on Nov. 25.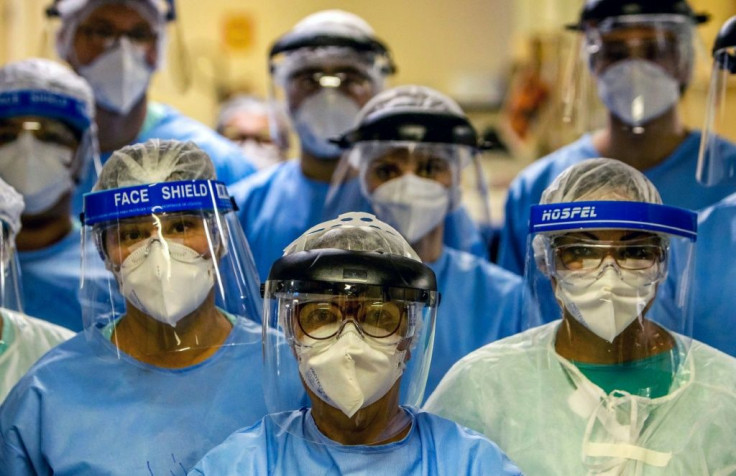 © Copyright IBTimes 2023. All rights reserved.