Synod Of Bishops On The Family Live Stream: How To Watch The Gathering Of Catholic Bishops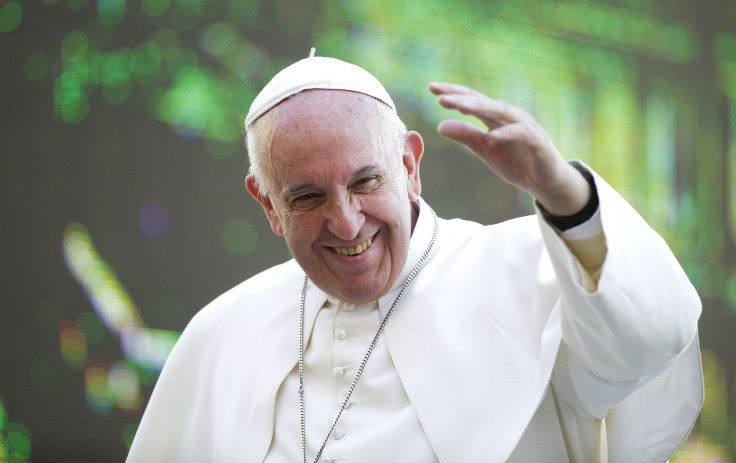 Sunday, Oct. 4, begins the Synod of Bishops on the family, an institution of the Roman Catholic Church that assembles bishops from across the world to help Pope Francis address questions facing the church, according to the United States Conference of Catholic Bishops' website. This Synod is the second held in about a year, with many issues expected to be on the table, such as the church's stance on gay marriage, divorce and artificial contraception, according to Agence France-Presse.
The Synod, which marks the 50th anniversary of the establishment of the event, starts Sunday in Rome and will run through Oct. 25, according to the BBC. The Sunday Mass will be celebrated at 4 a.m. EDT. Rome Reports has offered a live stream of press conferences leading up to the Synod, and Catholic TV is set to live-stream the Mass Sunday.
While some have praised Pope Francis for his seemingly progressive stance on same-sex couples, others have condemned him for his meeting with Kim Davis, the controversial Kentucky court clerk jailed last month for denying to give same-sex couples marriage licenses. Many lesbian, gay, bisexual and transgender Catholics are expected to gather at the Vatican for the Synod in hopes of having their voices heard. Some African bishops, who are planning to advocate against LGBT activism and for traditional values, are also expected to attend, according to the BBC.
Some 270 bishops from across the world will attend the Synod, as well as representatives from other Christian denominations, married couples and professional women, according to Vatican Radio. A candle-lit vigil is set to begin the gathering on Saturday, followed by the opening Synod Mass, led by Pope Francis on Sunday morning.
Religious leaders announced a change in structure to this Synod. Instead of long presentations made as a large group, leaders said time could be better spent on small discussions, which would include non-Catholics as well.
Breaking from the tradition of larger meetings, each of the three weeks will have a debate theme. The smaller groups will publish the discussions they had and give them to the larger General Assembly to be presented.
© Copyright IBTimes 2022. All rights reserved.
FOLLOW MORE IBT NEWS ON THE BELOW CHANNELS