Syria Bombing: 10 Children Killed In Twin Bomb Attack In Homs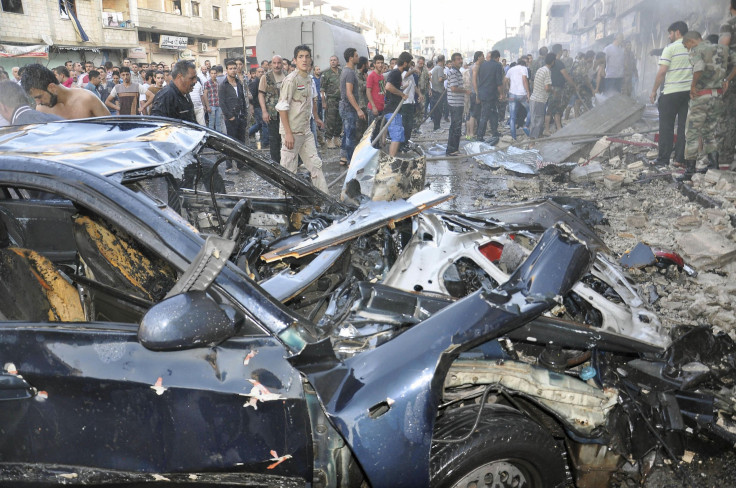 In the deadliest strike in months to hit an area controlled by Syrian President Bashar Assad, twin bombs killed at least 17 people, including 10 children, after they detonated as kids were leaving school in Homs. The city in central Syria is predominantly Alawite, a sect of Shiite Islam that Assad belongs to.
More than 50 people were also wounded in the attacks, a Homs government official told the Associated Press. Syria's state news agency, SANA, reported that 18 people were killed, according to Agence France-Presse. The AP reported 17 deaths.
The twin explosions detonated near the school and a hospital in Homs, according to Syrian state television. "Two terrorist explosions near the Akrameh al-Makhzumi school and the Zaim hospital caused deaths and injuries," Syrian TV reported, according to Agence France-Presse.
Wednesday's attack near the school and hospital is the second time the area in Homs has been targeted by militants since mid-June, when at least six people were killed from a car bomb, AFP reported. The city was the site of the first anti-Assad protests, which led to the outbreak of the Syrian civil war in 2011.
© Copyright IBTimes 2023. All rights reserved.