Syria Expels 17 Diplomats; Rebels Scrap Annan Peace Plan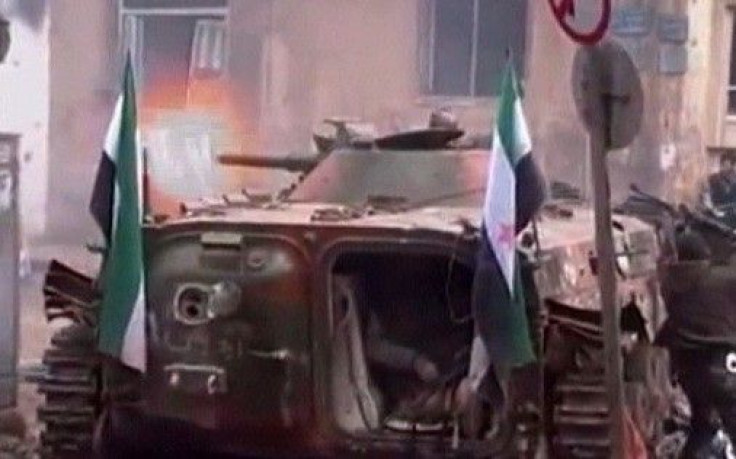 Seventeen diplomats were labeled persona non grata in Syria on Tuesday and were asked to leave the embattled country immediately.
A number of Western powers removed envoys from Syria after the Houla massacre last month, when regime forces allegedly killed 108 villagers, including many women and children, in the Homs province.
Some countries have recently informed the heads of our diplomatic missions and members of our embassies that they are unwelcome at these countries. In response; the Syrian Arab Republic decided to apply the same actions immediately for these countries envoys into Syria, the Foreign and Expatriate Ministry said in a statement.
However, the foreign ministry added that the government still believes in the importance of dialogue based on principles of equality and mutual respect, and is willing to re-start diplomatic discussions.
We hope the countries that initiated these steps will adopt those principles, which would allow relations to return to normal again, the statement read.
Diplomats from the United States, UK, Switzerland, France, Italy, Spain, Belgium, Bulgaria, Germany, Canada and former Syrian-ally Turkey are now unwelcome in Damascus, according to the Associated Press. The move comes after Syrian President Bashar al-Assad's statement on Sunday that the crisis in his country has been instigated by foreign governments.
Meanwhile, Syrian rebels said on Monday that they are no longer waiting for Kofi Annan's U.N.-backed ceasefire to be implemented by the Assad regime. Last week, opposition fighters gave the government a Friday deadline to withdraw troops, but after the deadline passed, the Free Syrian Army and other rebel groups killed more than 80 Syrian army soldiers, according the Syrian Observatory for Human Rights.
© Copyright IBTimes 2023. All rights reserved.
FOLLOW MORE IBT NEWS ON THE BELOW CHANNELS