Syria And Iraq Conflicts Drive Asylum Claims To 22-Year High: UN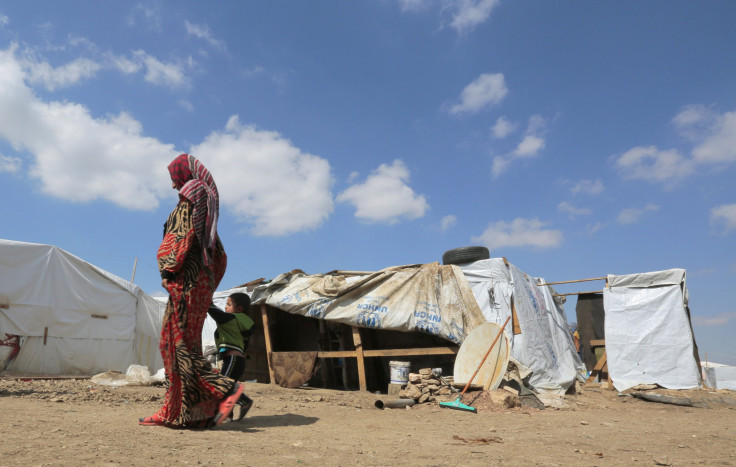 The number of asylum applications in industrialized countries surged in 2014 to its highest level since the Bosnian War, driven by the conflicts in Syria and Iraq, the Office of the United Nations High Commissioner for Refugees said Thursday. According to its Asylum Trends 2014 report, about 866,000 asylum claims were filed last year in 44 of the world's industrialized countries, an increase of 45 percent over the previous year. That figure is just below the all-time high recorded in 1992, when almost 900,000 asylum applications were filed as people fled the violence in the Balkans, the report said.
"Our response has to be just as generous now as it was then [during the conflict in the Balkans] -- providing access to asylum, resettlement opportunities and other forms of protection for the people fleeing these terrible conflicts," Antonio Guterres, the U.N. high commissioner for refugees, said in a statement Thursday.
Syrians constituted the largest group of asylum seekers, with nearly 149,600 applications filed in 2014, according to the U.N. refugee agency. That's an increase of almost twofold over 2013, when Syrians filed 56,300 asylum claims. Iraqis made up the second-largest group, followed by people from Afghanistan, Serbia and Eritrea.
More than one-half of all the asylum petitions were lodged with five countries -- Germany, Italy, Sweden, Turkey and the U.S. -- with Germany receiving the highest number of applications overall. Turkey had the largest number of applications from Iraqis, while Germany had the largest numbers of applications from Syrians.
In the U.S., asylum claims from Mexicans outnumbered those from Chinese for the first time, while asylum applications from Central American countries -- El Salvador, Guatemala and Honduras -- rose significantly, a trend tied to the tens of thousands of Central Americans caught crossing the border last summer.
Italy also saw a dramatic increase in applications, largely connected to the surge of migrants flowing into southern Europe from conflicts in the Middle East and North Africa region. The U.N. report noted that 218,000-plus migrants crossed into Europe by way of the Mediterranean Sea last year, with more than 3,500 of them being reported dead or missing while making the journey.
© Copyright IBTimes 2023. All rights reserved.