Syria: Kofi Annan Demands Immediate Cease-Fire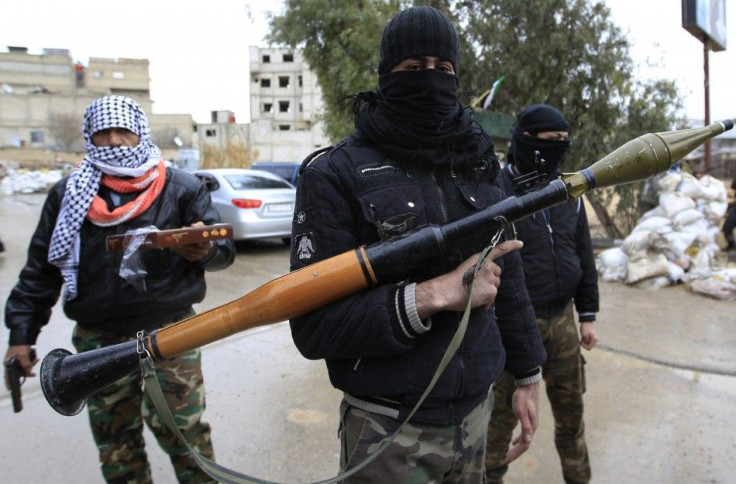 On Friday, Kofi Annan demanded that the Syrian President Bashar al-Assad order his troops to ceasefire immediately.
Annan, the special envoy for the United Nations/Arab League, drafted the peace plan which was accepted by Assad on Tuesday. But despite the president's apparent willingness to withdraw troops from besieged cities, the violence in Syria has yet to abate as Assad's waits for the opposition to make the first move.
If you read the agreement ... it specifically asks the government to withdraw its troops, to cease using heavy weapons in populated centers. The very clear implication here is that the government must stop first and then discuss a cessation of hostilities with the other side and with the mediator, Annan said through his spokesman, Ahmad Fawzi.
The rationale is very simple. We are appealing to the stronger party to make a gesture of good faith and stop the killing. We are certain that if that happens, the opposition will follow suit.
As the Arab League met in Baghdad, fighting continued on Friday in the Syrian city of Homs, where government forces continued to shell the opposition-held neighborhoods of Bab Tadmor, Bustan Al Diwane, Hamadiyeh and Al Safsafa, according to Gulf News. Activists reported that two people were killed by government snipers in the city. Additionally, two more people were killed trying to leave a village in the Homs province by car, and fighting broke out in the city of Hama and the towns of Harasta and Irbin in Damascus province.
A total of 20 people were killed across the country on Thursday.
The conflict in Syria is on a dangerous trajectory with potential ramifications for the entire region, U.N. Secretary-General Ban Ki-moon told the Arab League. It is essential that President Assad put those commitments into immediate effect. The world is waiting for commitments to be translated into action. The key here is implementation.
For Annan's plan to work, rebel and opposition fighters also need to adhere to the ceasefire. However, the Free Syrian Army and the Free Syrian Council have yet to say whether they agree with Annan's peace proposal, which does not call for Assad's removal but does insist on negotiations between the government and opposition.
On Thursday, Assad said through Syria's official SANA news agency that Annan's plan would only be accepted once the terrorists were stopped. Assad repeatedly has blamed terrorists and foreign-aided instigators for the violence in his country.
In return for a formal commitment by Syria for the success of Annan's mission, it is necessary for him to obtain commitments from other parties to stop all terrorist acts, disarm gunmen and to end their terrorist acts, kidnapping, killing innocents and sabotaging infrastructure of both public and private sectors, he said.
© Copyright IBTimes 2023. All rights reserved.