Is Syria The New Rwanda? World Stands Silent As Humanitarian Crisis Worsens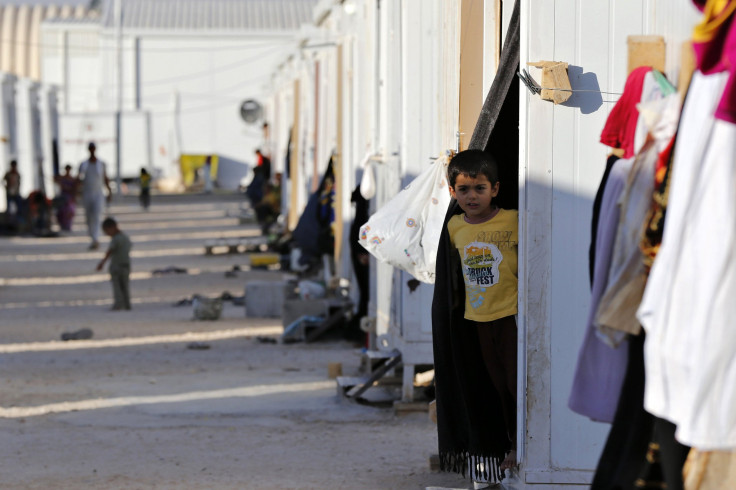 Twenty years after the Rwandan genocide ended, world leaders are still lamenting that so little was done to stop the slaughter of an estimated 800,000 people. Leaders including former U.S. President Bill Clinton say if they had it to do over again, they would step in.
"We did not act quickly enough after the killing began," Clinton said as far back as 1998 in a confessional speech to genocide survivors in Kigali, Rwanda. "We should not have allowed the refugee camps to become a safe haven for the killers. We did not immediately call these crimes by their rightful name: genocide."
Before the killings exploded in April 1994, there were signs that hinted at the violence to come. Anti-Tutsi sentiment was pervasive on Rwanda radio, senior political leaders spoke publicly about their distaste for the Tutsis, arms were being imported (from France, notably) and militias were being trained. For the most part, though, the international community looked the other way.
As Samantha Power, the genocide scholar and now U.S. ambassador to the United Nations, pointed out in a speech at the United States Holocaust Memorial Museum April 30 in Washington, commemorating the anniversary, "People expressed greater concern about the country's fabled gorillas in the mist than they did about the Tutsi and moderate Hutu victims."
Yet as the deepening humanitarian crisis in Syria illustrates, regret does not always translate into action. Power lauded President Barack Obama for helping to stop atrocities through the NATO-led air campaign in Libya and for sending military advisers to hunt for Ugandan warlord Joseph Kony, then added, "But against all of this, there is Syria."
Obama echoed Clinton's sentiment in April when he said the Rwandan genocide "was neither an accident nor unavoidable." The 1994 genocide, he said, represented "the world's failure" to respond quickly to an escalating crisis.
In Rwanda, Tutsis were slaughtered by Hutus following a mysterious plane crash that killed the Hutu president, Juvénal Habyarimana. An estimated 800,000 people were killed in a mere 100 days -- a rate exceeding the Germans' extermination of Jews during World War II.
In Syria, nationwide protests in 2011 demanding democratic reforms sparked a civil war in which the forces of President Bashar Assad have killed and tortured thousands while Sunni Muslim jihadist rebels have carried out mass slaughters and millions have been forced to flee to neighboring countries to escape the bloodshed. More than 100,000 people have been killed in four years, the U.N. estimates.
Some diplomatic strides have been made to protect Syrian civilians. Last September the U.S. and Russia agreed to bring Syria's stockpile of chemical weapons under international control. In April, there was a brief moment of relief where U.N. aid workers were allowed into the besieged city of Aleppo to deliver humanitarian aid. Otherwise, little has been done to quell the violence or stem the human suffering.
"Everyone is painfully aware that there are no simple solutions in Syria right now," Power said. "But what is clear is this: What is happening is intolerable, and all of us must do more."
Romeo Dallaire, the retired Canadian general who commanded the failed U.N. peacekeeping force during the Rwandan genocide and is now an outspoken human rights advocate, and says the world has yet to learn one of the most fundamental lessons from Rwanda: to take action rather than succumb to the bystander effect.
"We've learned a bunch of lessons; we've produced a whole bunch of new concepts," he told Macleans magazine in Canada, "but we don't seem to have the politicians who have the ability to become statesmen and take the risks of applying it."
Carina Tertsakian, a senior researcher for Human Rights Watch's Africa division, told International Business Times the international community still has a lot to learn about atrocities around the world, including what happened in Rwanda.
"If the foreign governments had taken the warnings seriously, they might have been able to prevent full-scale genocide that killed more than half-a-million people," Tertsakian said. "I think, to some extent, it does still seem when international bodies have intervened around the world, it has often been quite late."
Responding to human rights violations across the globe is a daunting task. In a January 2013 interview with the New Republic, Obama described his own dilemma over possible intervention.
"In a situation like Syria, I have to ask, can we make a difference in that situation?" Obama said. "Would a military intervention have an impact? How do I weigh tens of thousands who've been killed in Syria versus the tens of thousands who are currently being killed in the Congo?"
In terms of Syria, the U.N. has provided humanitarian aid, but its effectiveness has been limited because millions are trapped in remote rebel-held areas. Plus, argued Valerie Amos, the under-secretary general and emergency relief coordinator, "Without the agreement of the country, it's simply not possible to go in because of sovereignty. It's incredibly constraining."
The same, of course, could have been said of Rwanda.
Some progress was made Monday when the Security Council voted unanimously to send convoys of emergency aid to Syrian refugees without prior approval by the Syrian authorities. Sylvie Lucas, the ambassador from Luxembourg, said the resolution came after its proponents were "forced to seek other means, other ways to ensure that humanitarian aid is provided to more Syrians, wherever they may live."
While the international community may hold responsibility for intervening in global crises, Tom Malinowski, the U.S. assistant secretary of state for democracy, human rights and labor, said in a speech May 2 the United States holds a greater responsibility than other nations or international bodies when there's a need for action.
"I've never been to a refugee camp or bombed-out city or political prisoner's home where people told me: 'Why isn't Brazil helping us' or 'We're angry at Russia and China,'" Malinowski said. "Because of who we are, how we see ourselves, and the power we project, it's always us people look to."
And while the U.S. has made strides to protect people around the world, Syria looms as a potential failure on the scale of Rwanda.
"Even as we have achieved so much, even as we are called to do more, the public constituency for meeting hard challenges around the world, and for doing so with confidence and hope, is arguably getting weaker," Malinowski said.
Dr. Fait Muedini, a faculty member in the department of International Studies at Butler University, countered the situation in Syria has escalated to a point where the international community may be powerless to stop the killing. He pointed to the rise of the Islamic militant group the Islamic State in Iraq and Syria, which is arguably as brutal as its nemesis, the dictator Assad.
"Syria is a very delicate situation, but one in which I think the international community failed to become as involved as it needed to be, particularly in the early stages of the conflict," Muedini said. "I believe that there needed to be much more consideration for global action very early. Unfortunately, there was little, particularly when Assad was first believed to have used chemical weapons."
Malinowski, who worked as a speechwriter for then-Secretary of State Warren M. Christopher during the Rwandan genocide, said he did not use "Rwanda" in a single public statement at the time. Instead, the focus was set on America's economic relationship with its global trading partners.
Trade was important, he said, "But I am certain that no one working at the State Department at that time has been asked by their children or grandchildren: 'Where were you when we were negotiating that deal on procurement and regulatory reform?' So, what will our kids and grandkids ask of us 20 years from now? And what will we be able to say in response?"
He offered his own answer. "What the world should remember is how we abandoned human beings in one part of the world," Dallaire said. "We just have not established the criteria that all humans count, and not just the ones that meet our self-interest."
FOR FREE to continue reading
✔️ Unlock the full content of International Business Times UK for free
offer available for a limited time only
✔️ Easily manage your Newsletters subscriptions and save your favourite articles
✔️ No payment method required
Already have an account?
Log in
© Copyright IBTimes 2023. All rights reserved.