Syria Refugee Crisis: Canada Cuts Short Year-End Refugee Intake Target To 10,000 From 25,000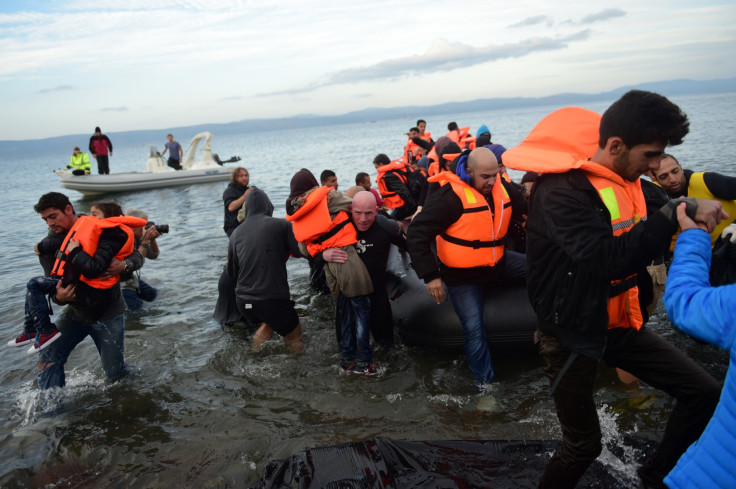 Canada on Tuesday said it will resettle only 10,000 Syrian refugees by the end of this year, as opposed to 25,000 it promised earlier. The country will, however, accommodate another 15,000 people by February next year. John McCallum, Canada's immigration, refugees and citizenship minister, reportedly said that the extended time was required to provide ample time to communities to prepare for hosting the refugees.
Those who will be considered refugees will include families, women at risk, and gay men and women, BBC reported. Officials also denied speculations that the delay was due to security concerns. The BBC report added that the refugees entering the country from Jordan, Lebanon and Turkey will be privately sponsored and government-assisted, and will be registered with the U.N. refugee agency or the Turkish government.
The initial settlement plan will not include unaccompanied or single adult males. Canadian Prime Minister Justin Trudeau said that this was because the program was an "accelerated process," where the more vulnerable sections would be accepted first. Canadian Defense Minister Harjit Sajjan also said Tuesday that the country's air force was ready to airlift refugees every two days, if needed.
"We looked at the logistics, we looked at what it would take to bring them in by Jan. 1, and we had options around that," Trudeau told CBC News in an interview Tuesday, adding: "We realized that we wanted to make sure it was done absolutely right to ensure that Canadians who have been incredibly open and enthusiastic about it remain as positive about welcoming these families as they possibly could be."
As pressure mounts on Canadian officials over security concerns following the Paris attacks, Canada's Public Safety Minister Ralph Goodale said that there would be no compromises on that front. The officials are also set to interview and check the identity of each refugee on Canadian and U.S. databases.
"Before anyone gets on a plane to come to Canada, the security screening will be … fully completed overseas," Goodale said, according to CBC News, adding: "If there is any doubt about an application or an interview or any of the data, the file will simply be put aside and held for further consideration at a later time."
Canada's move to accept refugees is in contrast to the U.S. where at least 30 state governors have said that they will not accept Syrian refugees, and Republican presidential candidate Donald Trump has reportedly called those fleeing civil war violence as a potential "Trojan horse" for Islamist militants.
Trudeau told CBC News: "This is not about security. The security is an issue we've dealt with. This is about welcoming people who are fleeing terrorism, not bringing terrorism with them. We want these families arriving to be welcomed, not feared."
© Copyright IBTimes 2023. All rights reserved.