Syrian Refugee Crisis 2015: Fears Of ISIS As Canada Rolls Out Refugee Resettlement Plan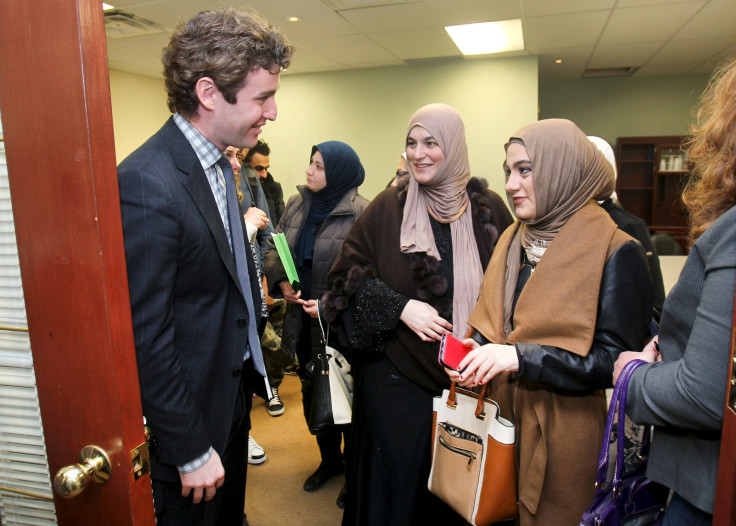 Just one night after Paris suffered the deadliest terror attacks to occur in a Western city since 9/11, the only mosque in the small Canadian town of Peterborough, Ontario, was torched in an alleged anti-Muslim hate crime that racked up thousands of dollars in damage and appalled the country. As well-wishers flooded the mosque with donations for repairs, and local and federal politicians sought to publicly condemn the blaze, eyes quickly turned to another prominent target for anti-Muslim sentiment in Canada: the newly elected Liberal government's highly scrutinized plan to resettle 25,000 Syrian refugees there by the end of the year.
In the wake of the Nov. 13 attacks that left 130 dead and hundreds wounded in Paris, the Canadian government has increasingly come under fire for its plan to squeeze thousands of Syrian refugees into the country within such a short timeframe. Public fears are mounting that the Islamic State group, which claimed responsibility for the Paris attacks, will stage a similar assault on Canadian soil by sending militants among the wave of refugees entering Canada by Dec. 31, despite assurances from Prime Minister Justin Trudeau that all newcomers will undergo thorough security screenings. Experts say the government is unwilling to reconsider its resettlement plan but that the refugees will likely be integrated with few problems, given Canada's long history of welcoming immigrants and refugees.
Recent media reports claim Canada could change its plan and allow only women, children and families to enter as part of the program, and exclude unaccompanied males -- a move that has drawn skepticism from some national security analysts. Security expert David Hyde, who heads a Canadian security consulting firm, said that move, combined with Trudeau's insistence on the rapidly approaching Dec. 31 deadline, is likely borne out of a mixture of caution for the country's security, the need to placate an increasingly concerned public and political stubbornness concerning not wanting to forsake a campaign promise.
"I think it's a bit of a desperation ploy. It's really one of the only things they can do," Hyde said. "They don't seem to be willing to extend the timeline, so what other option do they have? [Trudeau is] now having to kind of look for ways to sweeten that pill or reassure Canadians, 'Yes, I can make good on my promise without putting people in jeopardy.'"
The government is set to start bringing in up to 900 refugees per day from refugee camps in Turkey, Jordan and Lebanon, with most of them arriving in Toronto and Montreal before being dispersed throughout the country. Canadian authorities have been working in Lebanon for the past six weeks to screen about 100 people per day, in addition to the refugees being processed by the United Nations' refugee agency. It isn't clear yet whether all the screenings will take place overseas or if some of the process will be done on Canadian military bases after the refugees are airlifted into the country.
The effort is expected to cost $876.7 million for the first year alone, largely due to the initial costs of airlifting thousands of people by Dec. 31, the Canadian Press reported, and the total cost of the Syrian refugee program has been pegged at $1.2 billion over six years. The Liberal government is set to announce full details for the refugee resettlement plan Tuesday.
Asylum-Seekers in Canada by Country of Origin in 2015 | FindTheData
Canada's refugee policies are known for prioritizing refugees who have the best chances at economic and social integration. But Daniel Hiebert, an immigration expert from the University of British Columbia, said there is no precedent for making refugee selections based solely on gender as a criterion.
"My personal 'speculation' is that it won't be so rigid as to be 'zero men' but that it will prioritize individuals from demographics that are associated with extremism," such as young single men, he said.
Canada hasn't seen the type of anti-refugee rhetoric coming from its public figures as has played out in recent days in the United States; dozens of U.S. governors oppose a national refugee resettlement plan, and Republican presidential candidates bemoan the threat of terrorists. But nevertheless, the Canadian public has expressed increasing disapproval for Trudeau's refugee resettlement plan, and a spate of recent hate crimes have attracted international media attention and are thought to signal a growing anti-Muslim sentiment throughout the country.
Just days after the Peterborough mosque went up in flames, a Toronto mother was brutally assaulted by two men as she was on her way to pick up her son from school. Police said the men punched her in the face and stomach, tried to tear off her head scarf, called her "a terrorist" and told her to go back to her country. Meanwhile, an Ipsos survey taken after the Paris terror attacks found that 60 percent of Canadians opposed the government's plan to resettle 25,000 refugees by the end of the year, while 75 percent viewed a terrorist attack in Canada as a "real threat."
Refugee resettlement has been a touchy subject for Canadians ever since the photo of Syrian toddler Alan Kurdi, whose body washed up on the shore of the Greek island of Lesbos, garnered international attention this fall. It was later revealed that Kurdi's family had sought private refugee sponsorship in Canada but encountered red tape in the asylum application process and attempted the dangerous sea crossing from Turkey to Greece instead.
The heartwrenching photo, which came amid the Canadian federal elections, heightened public scrutiny of the three major political parties' stance on refugees and prompted each to increase its promised refugee quotas. The Liberal party made by far the most generous promise -- to resettle 25,000 Syrian refugees by yearend.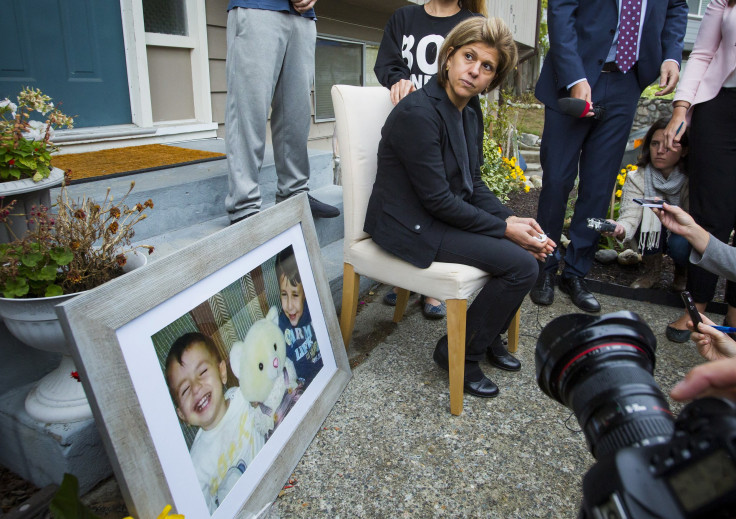 Canada has a long history of welcoming large amounts of immigrants and refugees, and national security fears won't temper that, Lorne Dawson, an expert from the Canadian Network for Research on Terrorism, Security and Society, said. Once the refugees start to arrive, the national attitude will likely shift to one of generosity and welcoming, he said.
"Overall in Canada, the trend is to support the refugees coming in, worry about how it's being done, but overwhelming rapport that we need to stand up and do our bit by supporting these people," he said. "While the Paris attacks might have temporarily caused people to become concerned or worried, unless we get a string of other attacks or something, I think those worries will very quickly fade."
Refugee agencies say the emphasis of bringing specifically women and children into the country was already anticipated by refugee agencies across the country. Chris Friesen, director of settlement services for the Immigration Services Society of British Columbia, said ever since Canada's Immigration and Refugee Protection Act was overhauled in 2001, it has been common practice for the Canadian government to prioritize bringing in the most vulnerable members of refugee populations, which are often children, single mothers and young families.
While the country may be experiencing a certain level of anti-refugee sentiment, Friesen said the public has long understood its obligation to take in the neediest, most vulnerable populations seeking refuge.
"This is such a historical moment that this number of refugees, 25,000, would come in within a matter of weeks rather than over a period of a year. That's historical; it has never happened before," he said. "But once the flights begin coming in at around 1,000 per day on Dec. 1, that will overcome the concerns that have been voiced by some Canadians."
FOR FREE to continue reading
✔️ Unlock the full content of International Business Times UK for free
offer available for a limited time only
✔️ Easily manage your Newsletters subscriptions and save your favourite articles
✔️ No payment method required
Already have an account?
Log in
© Copyright IBTimes 2023. All rights reserved.