Syria Refugee Crisis: Germany To Expect 1.5M Asylum Seekers In 2015, As Merkel's Support Suffers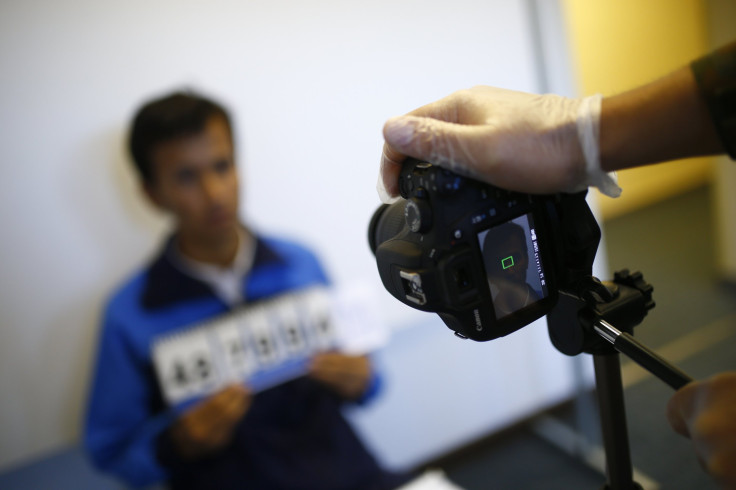 As many as 1.5 million people were expected to seek asylum in Germany this year, dwarfing the 800,000 people the government predicted would wish to settle in the country this year, local media reported Monday. The German government has not yet confirmed the projection, which reportedly comes from an official internal document, according to BBC.
The report, which warned of difficulties Germany faced in coping with the influx of refugees, comes as German Chancellor Angela Merkel was facing growing scrutiny for her open-door policy toward refugees and economic migrants. Merkel has insisted Germany can cope with the influx of people, many of them fleeing war-torn Syria, while opponents have criticized the policy, insisting refugees must be distributed fairly throughout Europe.
Many of the refugees are fleeing active war zones, including Syria, Iraq and Afghanistan, while throngs of migrants seeking better economic opportunities are also making their way to Europe. Thousands of people are reaching Germany every day, attracted by the country's loose asylum laws and benefits. But Germany's system has reached its limits in recent months, some have warned.
Several thousand Germans opposed to the mass immigration protested in two eastern towns, following a call to action by Pegida, an anti-Islam movement. The group has become increasingly active as refugee numbers have soared in recent months.
Merkel has emphasized the importance of tackling the refugee crisis at its roots, insisting that refugees would find other ways into Germany if her government were to build a fence, as some critics have encouraged, according to Reuters.
She has also emphasized that Germany needed to speed up its asylum process, better protect its borders, deal with the reasons people were fleeing in the first place and ensure other countries in the European Union also share the task of settling refugees. The exact number of refugees settled in the country is difficult to determine, as many avoid registration or move elsewhere after registering.
Merkel's popularity has fallen to its lowest point in four years.
© Copyright IBTimes 2023. All rights reserved.