Syria Update: Assad Using Torture Chambers, Russia Sends Anti-Plane Missiles To Syria, UN Pushes Peace Talks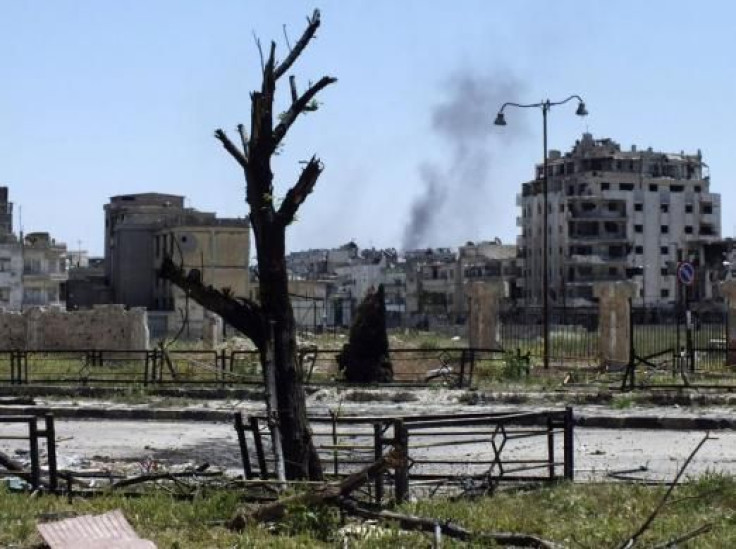 Evidence of prisoner torture in facilities in Syria is detailed in a statement by Human Rights Watch released Friday. HRW's deputy Middle East Director, Nadim Houry, said there was evidence of prisoner torture going on at several military intelligence facilities in the northern town of Raqqa in an area now under Syrian rebel control, based on the presence of interrogation rooms, torture devices, and statements given in documents. Houry called for the evidence to be preserved "so the truth can be told and those responsible held accountable."
Former detainees testified to HRW about undergoing several episodes of stretching or bending of their limbs. One file of documents HRW found contained lists of recent college graduates, which HRW said suggested they were of interest to a security branch of the current government. Five former detainees interviewed by HRW said they were arrested for participating in peaceful protests or providing assistance to demonstrators.
On Friday, the day after U.S. President Barack Obama cautiously sidestepped reporters' questions about the U.S.' future plans in Syria, U.N. Secretary General Ban Ki-Moon made yet another plea for the opposition Syrian National Coalition to come to a peace agreement at upcoming talks in Geneva, at which representatives from China and Russia will be present. China and Russia, two of Syrian President Bashar al-Assad's most powerful backers in the U.N., have blocked multiple resolutions from the U.N. Security Council to condemn Assad's actions.
The Geneva talks are scheduled for the end of May. Similar talks to create Syria's transitional government were also held in Geneva last year, but the U.S. and Russia disagreed over what role Assad should play in the future, Reuters reported.
Also on Friday, the U.N. Refugee Agency said in a statement that the number of Syrian refugees who have fled the country has passed the 1.5 million mark. As of the end of 2012, the number was estimated at 700,000, and UNHCR says it has registered about 250,000 new refugees every month and doesn't expect a slowdown anytime soon.
In a disturbing related development, on Thursday the New York Times revealed that Russia has sent "advanced antiship cruise missiles" to Syria, possibly to help Syria evade any no-fly zones that NATO or the U.N. might impose.
"This weapons transfer is obviously disappointing and will set back efforts to promote the political transition that is in the best interests of the Syrian people and the region," Senator Bob Corker of Tennessee, the senior Republican on the Foreign Relations Committee, told the Times in a statement. "There is now greater urgency for the U.S. to step up assistance to the moderate opposition forces who can lead Syria after Assad."
But President Obama gave few details on Thursday when asked at a press conference with Turkish Prime Minister Recep Tayyip Erdoğan what the U.S. would do now that the "red line" on chemical weapons has been crossed.
"What I've said is that the use of chemical weapons is something that the civilized world has recognized should be out of bounds," the president said. As we gather more evidence, my intention is to make sure that we're presenting everything we know to international community as additional mechanism for the international community to put all pressure they can on the Assad regime to work with the opposition to transition."
© Copyright IBTimes 2023. All rights reserved.