Syrian Crisis: China, Arabs Agree on Political Settlement Without External Action for Regime Change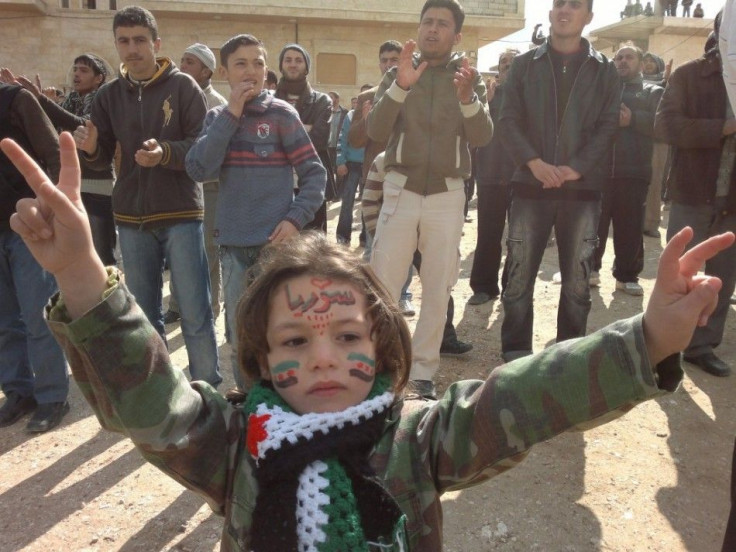 China and the Arab countries have agreed to reach a political solution for the ongoing Syrian crisis, Chinese envoy Zhang Ming said Tuesday after talks in Egypt with Arab league officials. Meanwhile, the UN Security Council member nations are boosting the efforts to end the Syrian political unrest.
We all recognize that there is great agreement between China and the Arab League for a political solution to the Syrian crisis, AFP quoted Ming as saying after talks at the Cairo headquarters of the 22-member bloc. The Chinese envoy will discuss a six-point initiative with the Arab nations to reach international agreement and finding a peace solution for Syrian regime-sponsored violence.
China has been under pressure from the West and the Arabs to reach a decision after having blocked two Security Council resolutions to end the crisis.
The Chinese six-point plan, unveiled on Sunday, calls for a dialogue between President Bashar al-Assad's regime and the opposition, but rejects foreign interference or external action for regime change in Syria.
Russian Foreign Minister Sergei Lavrov, discussing the issue of the West blaming Russia for the Syrian situation, said world powers are slowly realizing that instead of blaming Russia they need to act jointly to exert pressure on those who are fighting in Syria.
The temptation to put artificial blame on us for what is going on in Syria is now abating. There is now more understanding that it is necessary to act jointly and influence and exert pressure on those who are fighting in Syria, Lavrov said Tuesday at a UN Security Council meeting in New York.
Russia, an old ally of Damascus and its main arms supplier, announced willingness to work towards ending Syrian violence if the international community remains unbiased about determining forces responsible for the clashes.
Russia, which sticks to its principle of not interfering in any country's internal affairs, along with China, had vetoed two U.N. Security Council resolutions which had blamed President Bashar al-Assad's government, rather than the opposition as well, for the violence.
Addressing the Security Council Tuesday, U.S. Secretary of State Hillary Clinton said we do not believe that sovereignty demands that this council stand silent when governments massacre their own people, threatening regional peace and security in the process.
Clinton said it was not right to expect the citizens of Syria to not defend themselves in the face of military assault.
We reject any equivalence between premeditated murders by a government's military machine and the actions of civilians under siege driven to self-defense, Clinton said. There must be a cessation of violence by the Syrian regime first and foremost. Then we can move toward asking others, who will no longer need to defend themselves because we will be in a political process, to end their own counter-violence.
© Copyright IBTimes 2023. All rights reserved.